@recycled-material://cdn.shopify.com/s/files/1/0293/9627/1197/files/icone__2_232x.jpg?v=1614288853@@made-in://cdn.shopify.com/s/files/1/0293/9627/1197/files/icone__3_232x.jpg?v=1614288853@@social-impact://cdn.shopify.com/s/files/1/0293/9627/1197/files/icone__1_3_232x.jpg?v=1614288853@
The Carded Clouds
The plexiglass carded pictures are a limited edition and they were born purely by chance. Our interior designer Lia created them when we asked her to decorate our new office. Everyone liked them so much that we decided to make them available for sale.
The plexiglass we used to cover the recycled fiber clouds was handcrafted just a few km from us and is 5mm thick.
The clouds composition remains unknown. In fact they are made of scraps of recycled material from various textiles: a real zero waste work of art. What picture do you see?
Pictures dimensions: 70 x 70 x 6 cm
The carded clouds were created by our interior designer Lia Pantzer, when we asked her some idea to decorate our space with the most common materials .
The carded fiber inside the plexiglass, come from Prato's cenciaiolis.
For the name, we have chosen clouds because you can see many shapes , just like when you lay on the grass looking at the sky.
For every purchase on our online shop, we donate € 2 to the social impact project Nei nostri panni, cenciaiolis to be. Every donation will finance the training of young people coming from the local immigrant reception activities.
Rifò Carded Clouds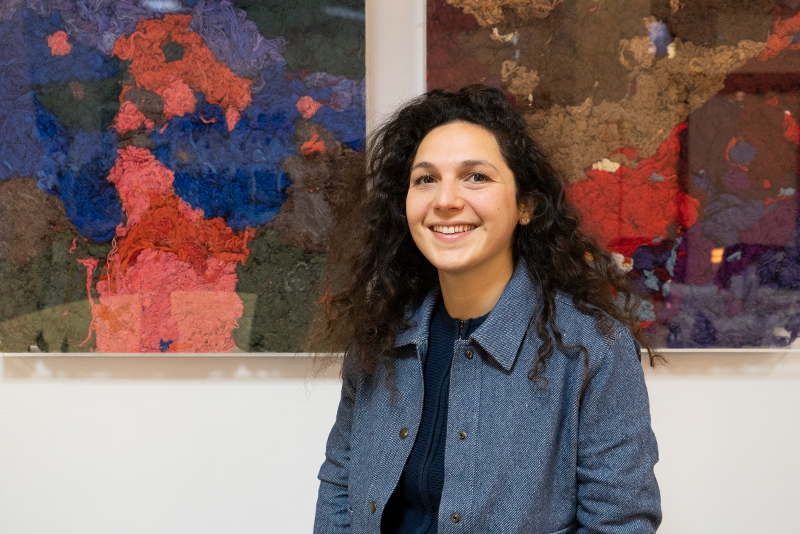 Who made them
Our Lia, who created all the decorations of our new space/office/ shop in Prato. Inside these paintings she saw a giraffe, a landscape, but also some flowers .... Could you recognize them?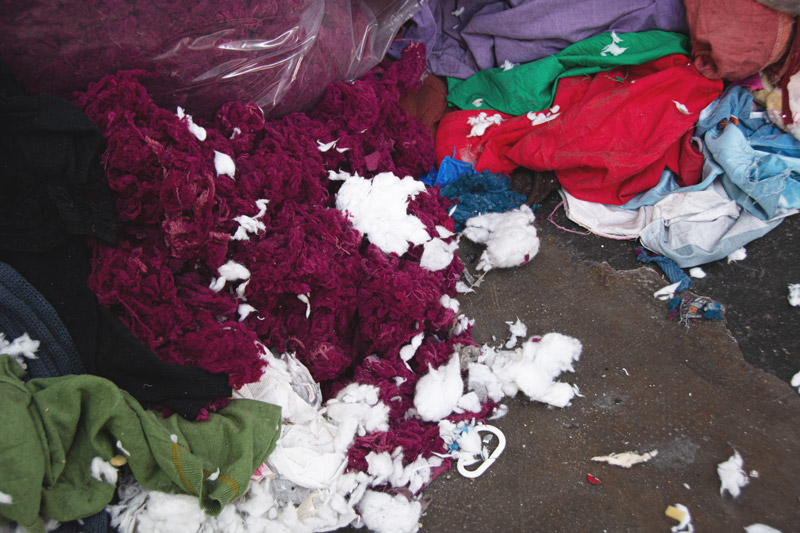 How they were made
The fibers of the carded clouds are obtained through the same process used to create the recycled yarn. The old rags, in this case with mixed compositions, are selected by color in order not to have to dye the fibers again. In this case we used leftover fibers, which that would have otherwise been thrown away.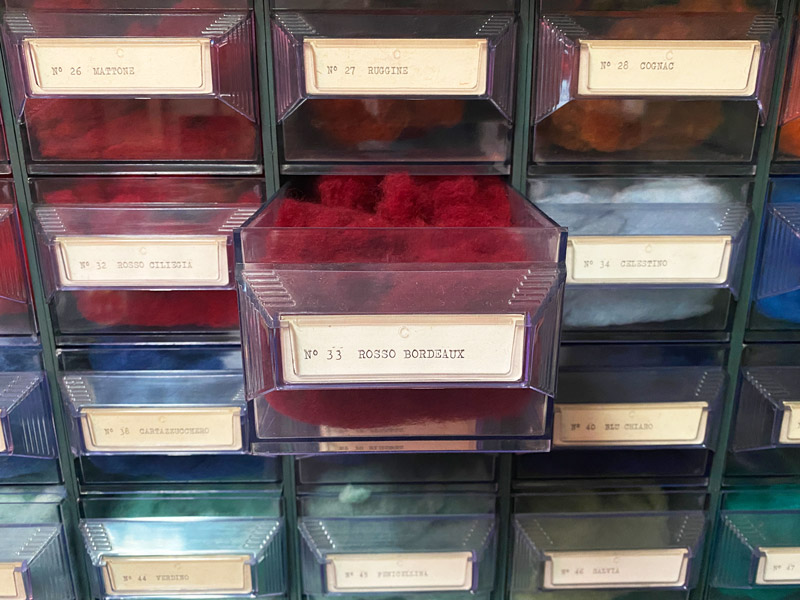 The rags art
The fiber colors become just like a palette. Contained within a simple plexiglass they can form landscapes, animals and a thousand other unique images. Looking at these pictures immediately made us think about looking for particular shapes in the clouds, so their name was born.
Thanks to presale it's possible to get a discount and avoid creating overproduction.
For presales that are longer than 2 weeks, the closer you get to the shipping date, the more the discount applied will decrease, never going below 10%.
The presale ends one day before the date indicated.