We want to make our commitment to responsible fashion clear and transparent to everyone.
Learn about Rifò's social and environmental impact over the years.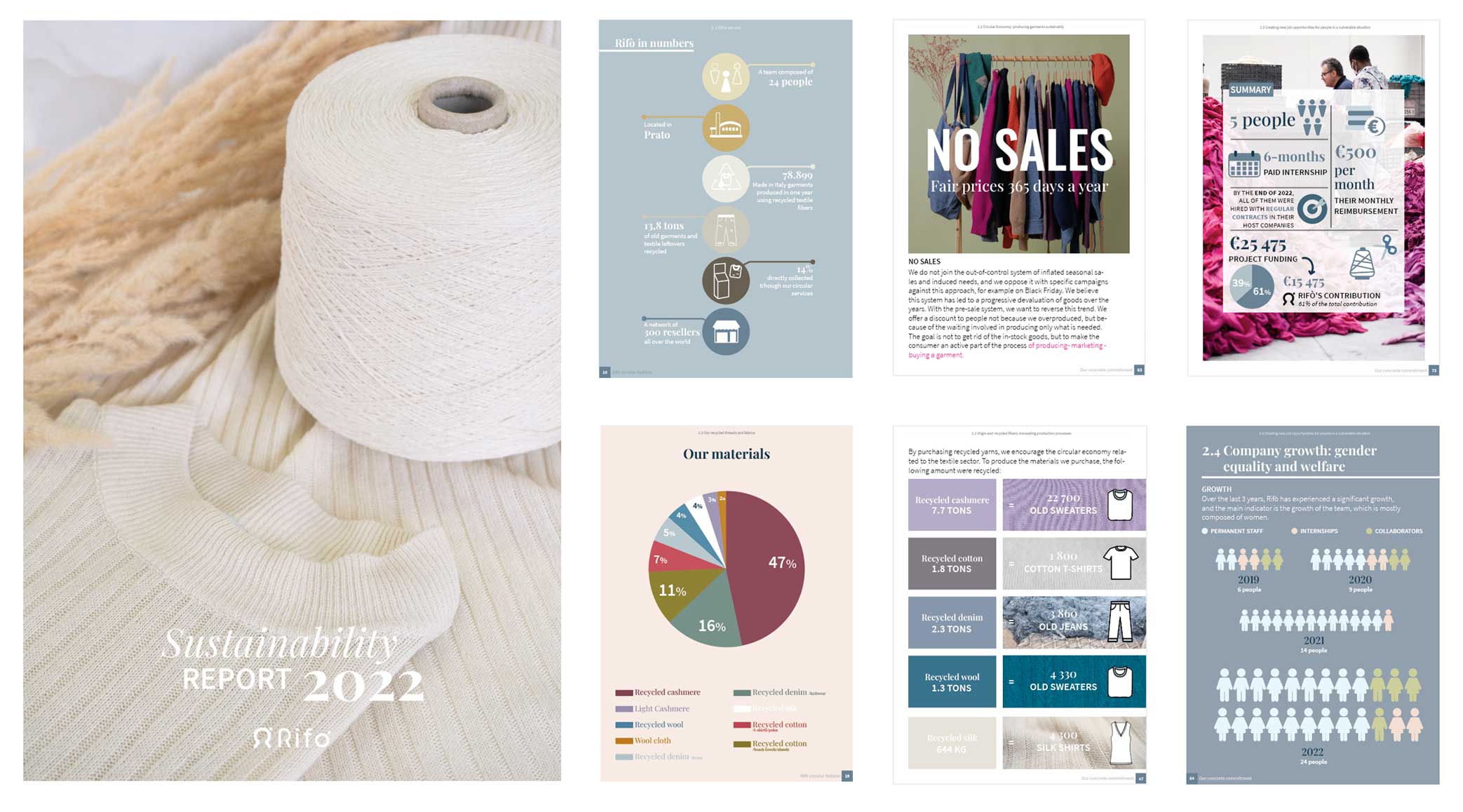 Sustainability Report 2022
♽
Circular Economy
78,889 garments were produced in 2022
13.8 tons of old garments were recycled
85% of recycled fibers were used for our productions
14% offset level between our collected garments and purchased recycled materials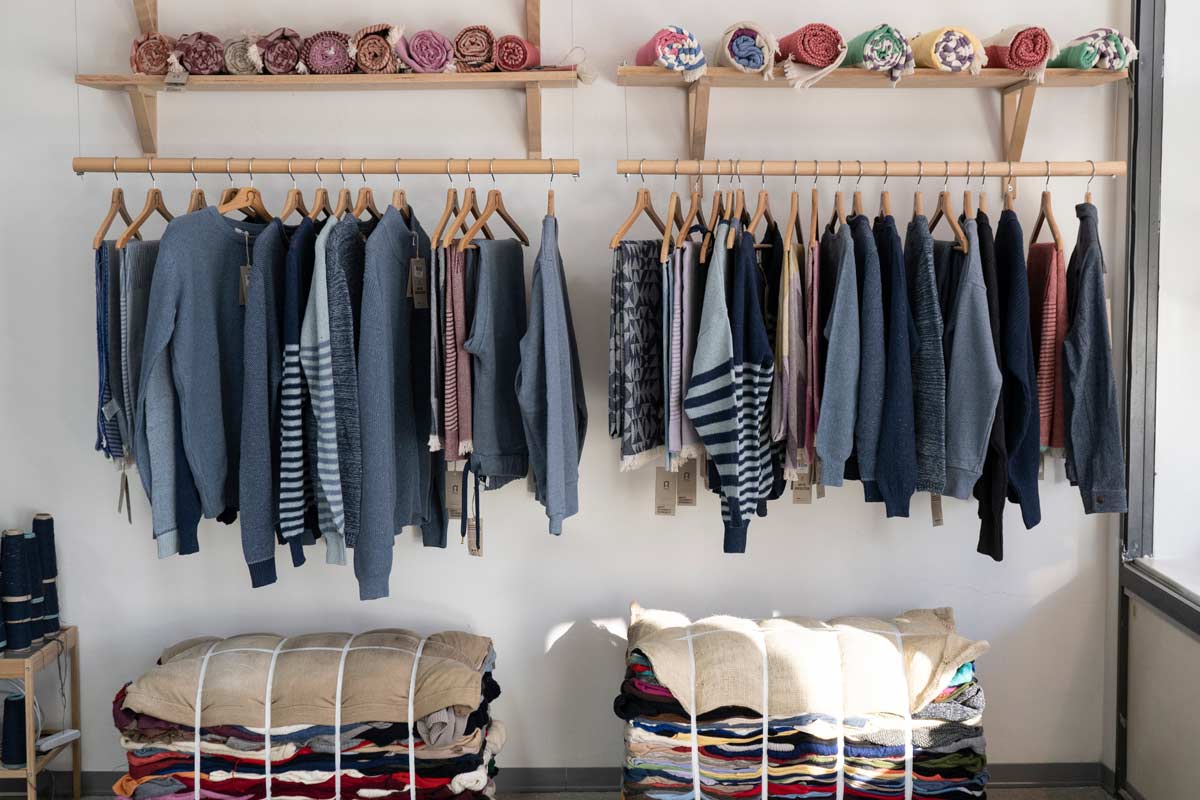 No to overproduction
Thanks to the presale system we minimized overproduction; only 5,572 garments were left in stock, 7% out of our 2022 total production and -6% than in 2021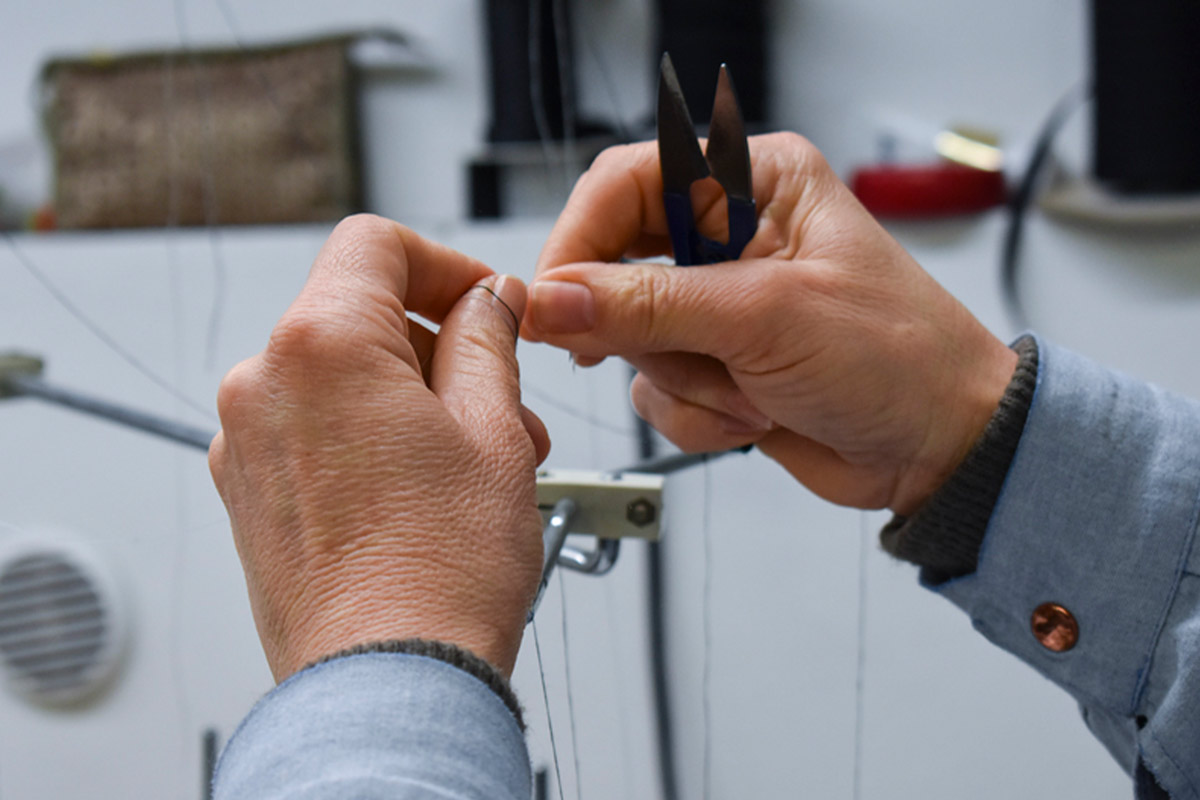 Social impact and local economy
€18,000 were raised for social impact projects.
24 people joined Rifò's team, 77% of whom are women.
20 artisan workshops were involved in our productions, all located on average 18 km from our office.