@recycled-material://cdn.shopify.com/s/files/1/0293/9627/1197/files/icone__2_232x.jpg?v=1614288853@@made-in://cdn.shopify.com/s/files/1/0293/9627/1197/files/icone__3_232x.jpg?v=1614288853@@social-impact://cdn.shopify.com/s/files/1/0293/9627/1197/files/icone__1_3_232x.jpg?v=1614288853@
Recycled Cotton Cape Ennio
The double face recycled cotton cape Ennio is a warm and enveloping accessory due to its soft finish and loose fit. Rifò recycled cotton fleece cape is perfect to be worn as an outerwear, perhaps with a belt at the waist for a sophisticated result.
Dimensions: 140 x 180 cm
Contrasting double face
Fringed edges
COMPOSITION: 100% cotton, 45 to 60% of which is recycled.

WASHING CARE We suggest a dry wash the for the recycled cape, to avoid creation of pilling on the surface.
The Ennio Poncho is made locally, using certified yarns, recycled by the cenciaioli of Prato. By using recycled textile fibers we preserve a very old tradition, born in our district more than 100 years ago.

Free standard shipping in 3-5 days for all orders over 150€ for EU countries. Size exchange and free returns within 60 days. For shipping times and costs see our table. You can choose Repack, the reusable packaging.
2 YEARS LOVE LASTS WARRANTY: All Rifò garments are handcrafted with passion, respecting high quality standards. If, during two years from the purchase, you ever find some manufacturing imperfection in Rifò products, we will repair them and return them to you as new. For more information visit this page.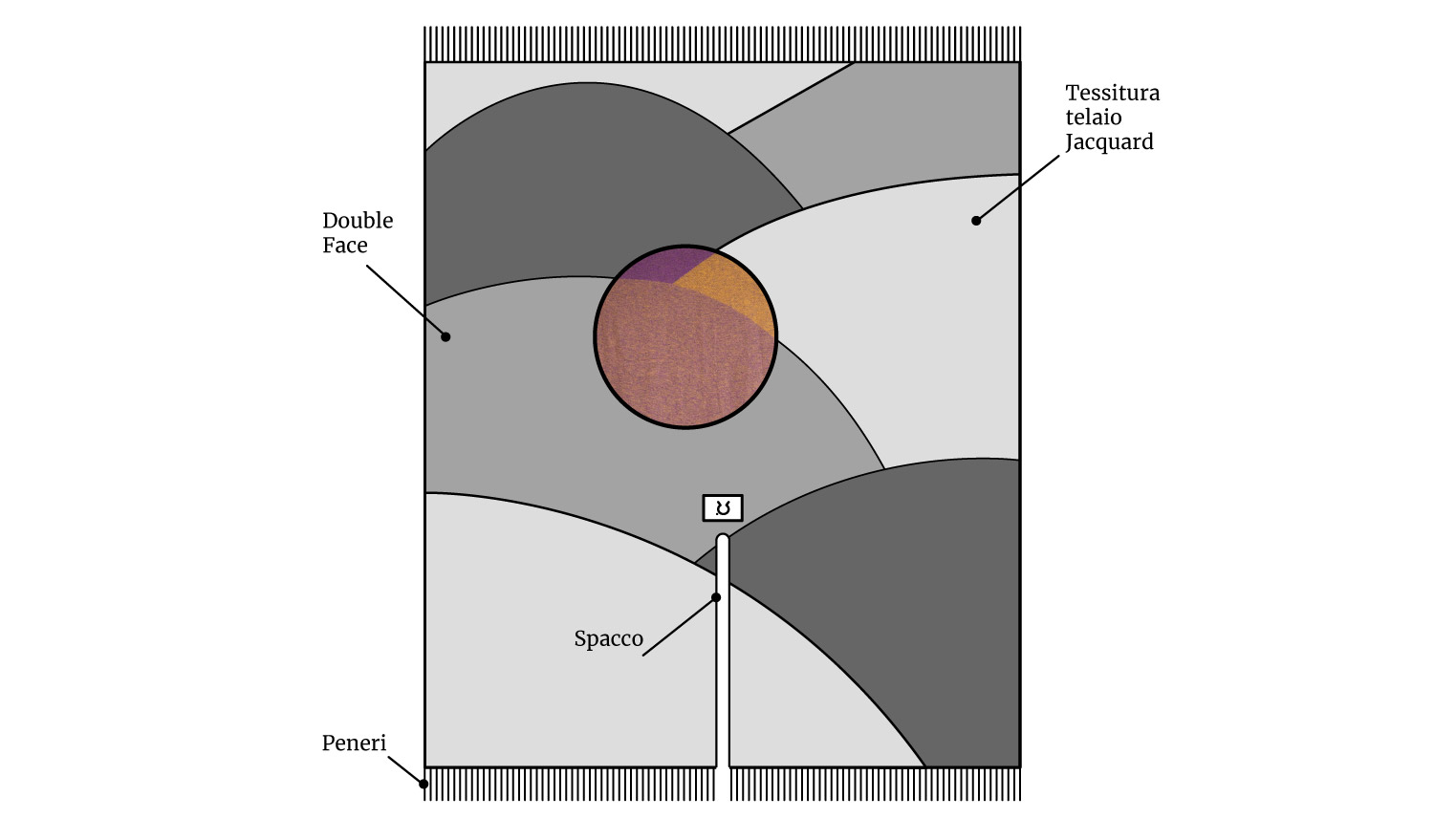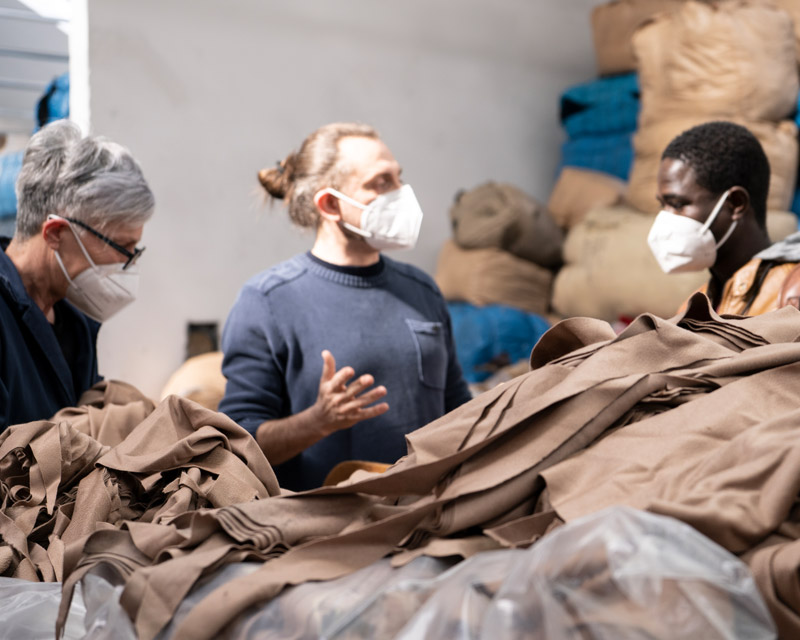 Social impact
For every purchase on our online shop, we will donate 2€ to the social impact project Nei nostri panni, cenciaiolis to be, which aims to create a school for ragmen, the artisans of textile recycling. Every donation will support the training of young people coming from the local immigrant reception centres.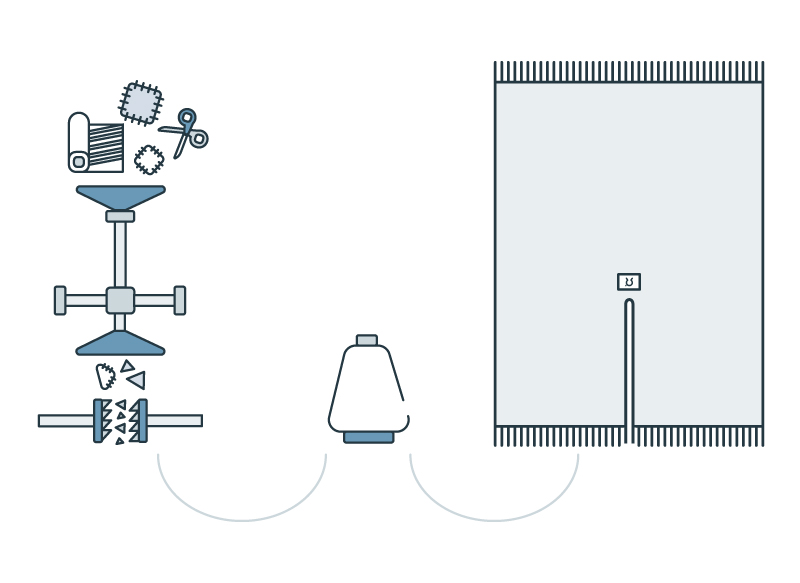 How it was made
Rifò's recycled cotton cape is made with a jacquard loom; therefore, it has a double face. To obtain the fleecy texture, the blanket is washed and then treated by special machines equipped with thousands of tiny pins that pull out the hair of the thread to make it softer and softer. This process contributes to make the fabric soft and, by increasing the amount of retained air, it improves the fabric property of thermal insulation. At the bottom of the blanket we thought of adding 10 cm of fringes. Finally, even the finishing that wraps around the neck is made with a soft recycled cotton yarn.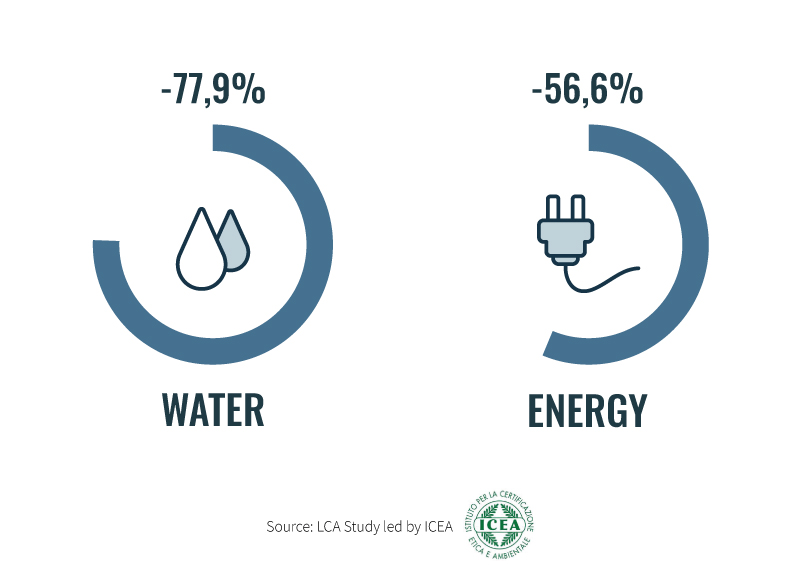 Environmental impact
By using at least 60% recycled cotton for our products, we avoid the production of virgin cotton, one of the most polluting on the planet. The least polluting cotton is the one already produced: in addition to not requiring pesticides and chemicals, the cotton recycling process is a mechanical process, so it does not require the use of water.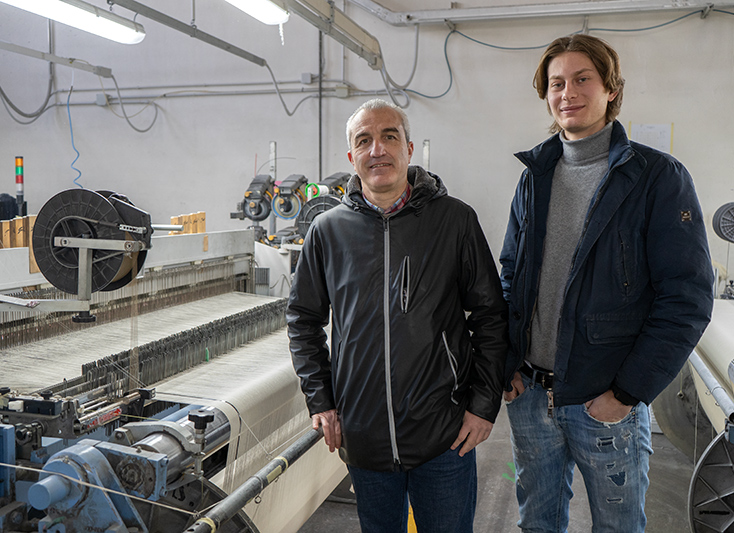 Who made it
Rifò capes are woven by David with the help of Gabriele in Prato, with looms that have been in operation for more than 50 years!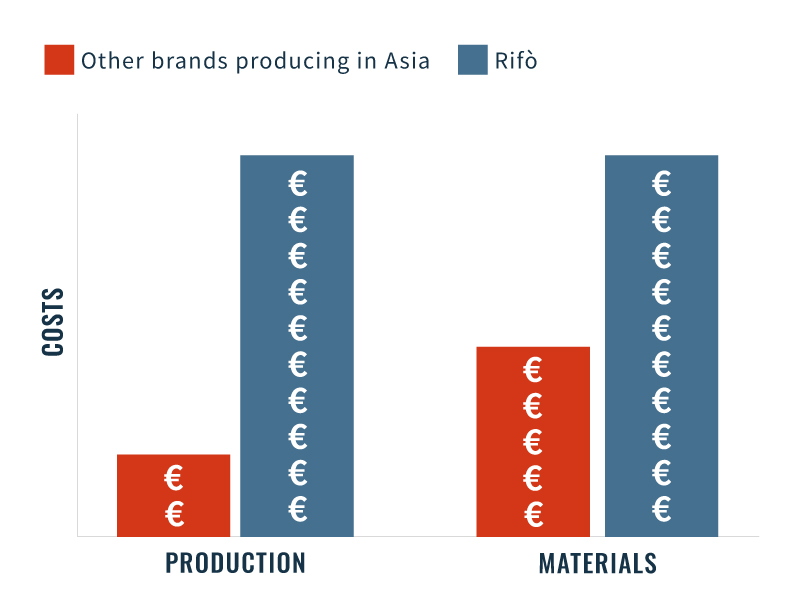 Transparent prices
Why do we say our prices are fair 365 days a year?
Because we choose to produce in Italy, with valuable craftsmanship. Because we choose quality raw materials that are sustainable for the planet. Because we produce small quantities to limit waste, which makes it difficult for us to lower unit costs.
That's not all. Compared to our costs, we have a low profit margin. We don't intend to accumulate wealth, we rather reinvest in research, which allows us to create value and grow as a brand.
Thanks to presale it's possible to get a discount and avoid creating overproduction.
For presales that are longer than 2 weeks, the closer you get to the shipping date, the more the discount applied will decrease, never going below 10%.
The presale ends one day before the date indicated.