@recycled-material://cdn.shopify.com/s/files/1/0293/9627/1197/files/icone__2_232x.jpg?v=1614288853@@made-in://cdn.shopify.com/s/files/1/0293/9627/1197/files/icone__3_232x.jpg?v=1614288853@@social-impact://cdn.shopify.com/s/files/1/0293/9627/1197/files/icone__1_3_232x.jpg?v=1614288853@
Natural Dyed Recycled Silk Top Renza
The recycled silk short-sleeved top Renza is a light and refined garment, suitable for all seasons. We realized it in three new colors inspired by nature, obtained through a plant-based dyeing process. Its low-impact coloring technique is partially artisanal and makes this garment an almost unique and completely biodegradable piece.
Weight: 110 gr
Ribbed neck 4 cm
Flat rib stitch
Slim fit
MATERIAL:100% recycled silk.
WASHING CARE: This garment is dyed with natural dyes, so any irregularities in color and shading should be considered unique features of the crafting process. To maintain its quality, please wash it separately and inside out by hand, and do not bleach. Dry it on a flat surface away from direct sunlight, and do not use a dryer.
SLIM: This garment has a particularly tight fit. Based on your preferences, you might consider choosing a size that corresponds to your measurements or sizing up. See the size chart for further information.
The recycled silk garments are made by Fabio, 5 km from us.

Free standard shipping in 3-5 days for all orders over 150€ for EU countries. Size exchange and free returns within 60 days. For shipping times and costs see our table. You can choose Repack, the reusable packaging.
2 YEARS LOVE LASTS WARRANTY: All Rifò garments are handcrafted with passion, respecting high quality standards. If, during two years from the purchase, you ever find some manufacturing imperfection in Rifò products, we will repair them and return them to you as new. For more information visit this page.
PRESALE
Shipping from: 16/05/2023
By pre-ordering our products we are able to offer a discount without overproduction.
For presales that are longer than 2 weeks, the closer you get to the shipping date, the more the discount applied will decrease,never going below 10%.
The presale ends one day before the date indicated.
If your order also includes one or more non-presale products that you would like to receive earlier, you can request two separate shipments. All instructions will be sent to you by email.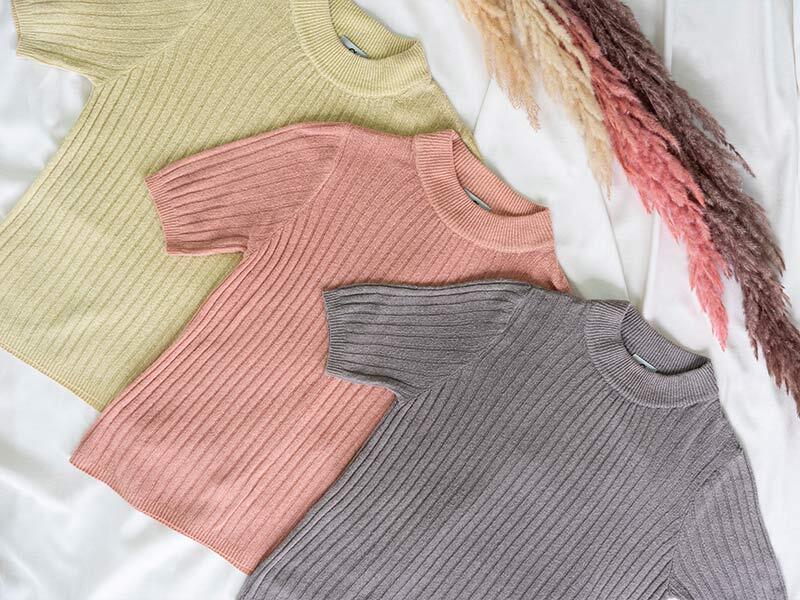 The origin of vegetable dyes
These garments are dyed using a low-impact process that reduces the number of processing stages and therefore the amount of water required. The chosen dyes are produced in Italy and are based on simple organic elements: peach kernels for pink, walnut husks for grey, and chlorophyll for yellow.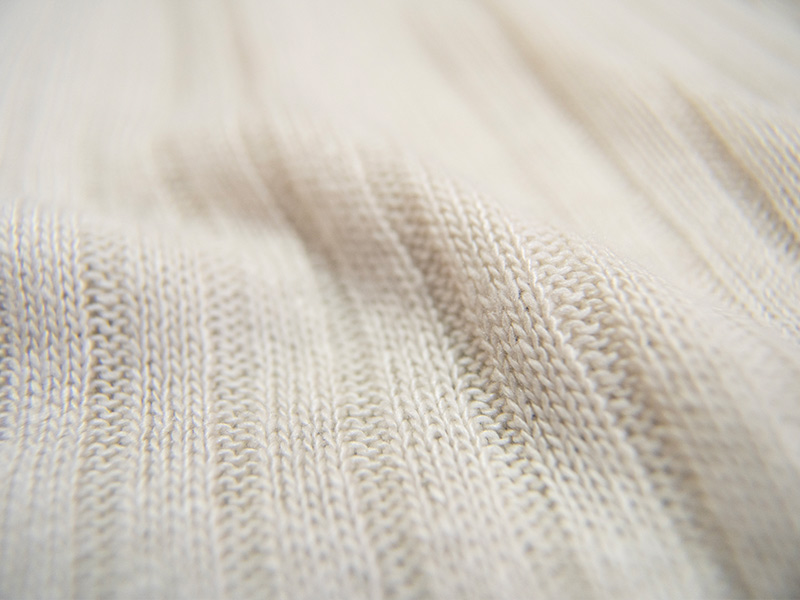 Recycled silk features
Recycled silk maintains the ** softness ** and ** breathability ** characteristics of virgin silk. In fact, silk is an animal fiber made up of keratin, just like our hair and like all animal coats. This is why it guarantees ** high levels of thermoregulation **, which make it a material suitable for different seasons.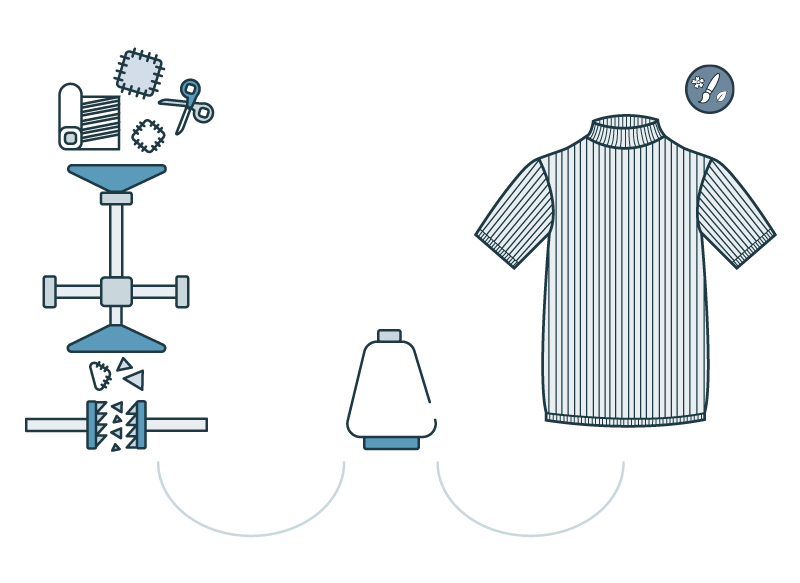 How it was made
The recycled silk garments are made with a recycled yarn from the industrial waste of this precious material, which would otherwise be thrown away.
Moreover, recycled silk is cruelty-free, as no silk worms have been killed to create this yarn.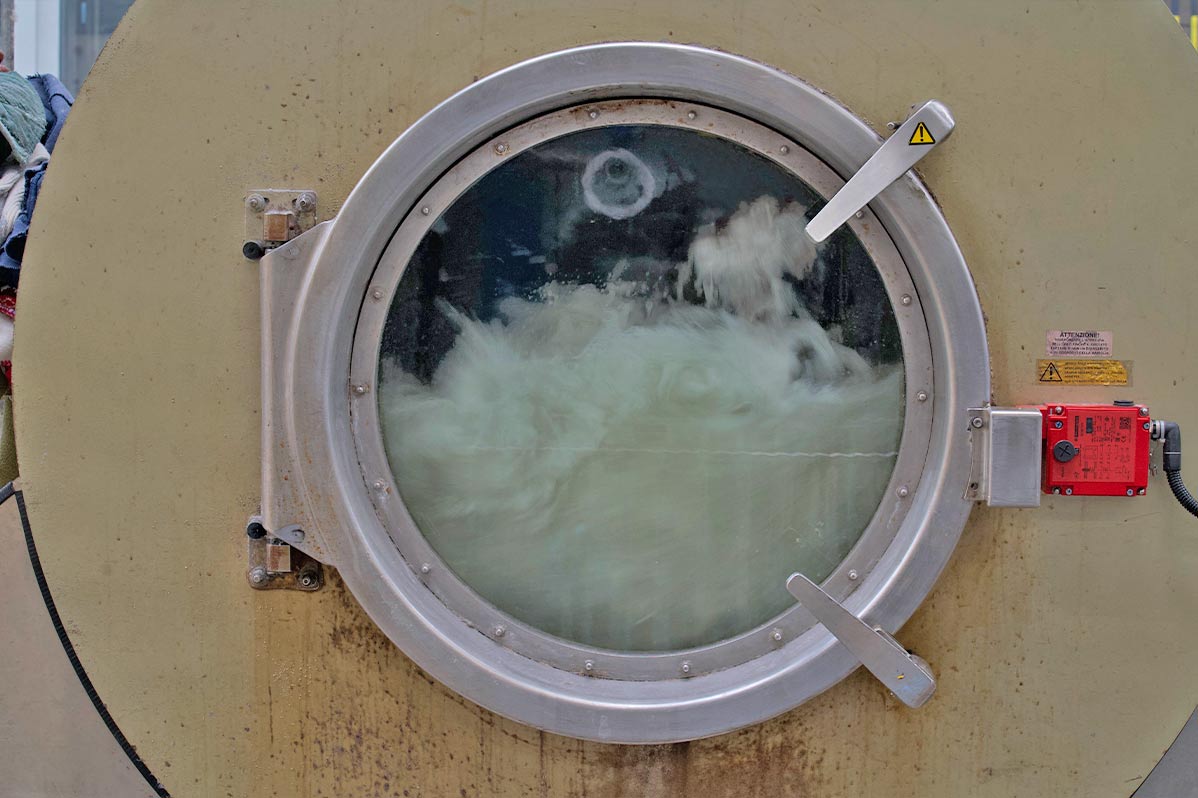 Environmental impact
Natural dyes derived from plant-based elements do not involve the use of harmful chemicals, making the fabric even more biodegradable in the environment once it reaches the end of its life cycle. These substances are also safer for the people who work with them and do not pollute when discharged into water.
This hybrid industrial and artisanal process results in a less uniform color compared to synthetic dyes, which therefore gives each garment a unique look, yet solid and reproducible at the same time.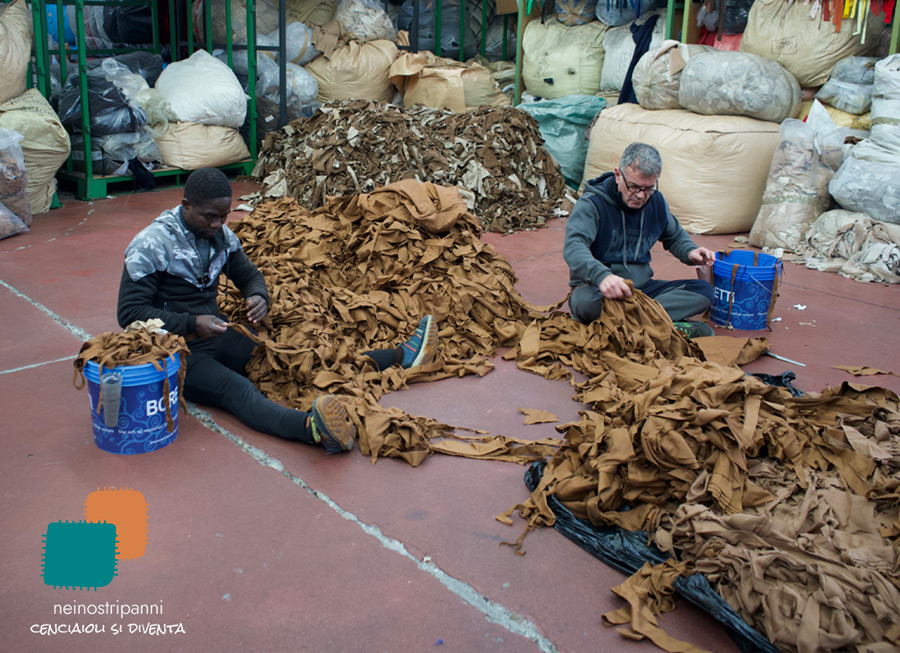 Social impact
For every purchase on our online shop, we will donate 2€ to the social impact project Nei nostri panni, cenciaiolis to be, which aims to create a school for cenciaioli, the artisans of textile recycling. Every donation will support the training of young people coming from the local immigrant reception centres.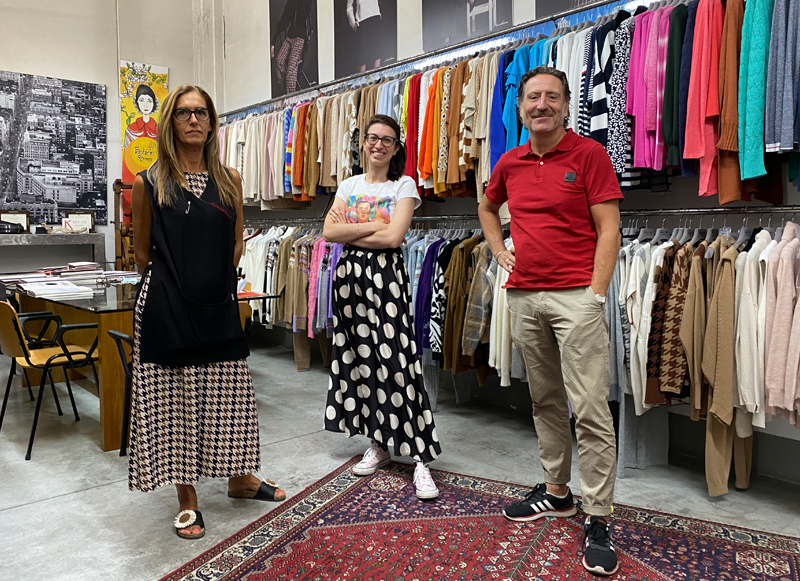 Who made it
This garment was made in Fabio's family business in Prato, thanks also to the expertise of his collaborators Camilla and Lara. The care with which they make the garments is equal to the good vibes you can feel in the company: every time we visit them they are in the middle of celebrating an employee's birthday!
Thanks to presale it's possible to get a discount and avoid creating overproduction.
For presales that are longer than 2 weeks, the closer you get to the shipping date, the more the discount applied will decrease, never going below 10%.
The presale ends one day before the date indicated.
Natural color dyes do not contain any chemicals, except for a mordant used to bind the color to the fabric. As a result, when these dyes eventually end up in the drains, the natural powders used in this type of dye do not pollute groundwater and help make the garment even more biodegradable.