@recycled-material://cdn.shopify.com/s/files/1/0293/9627/1197/files/icone__2_232x.jpg?v=1614288853@@made-in://cdn.shopify.com/s/files/1/0293/9627/1197/files/icone__3_232x.jpg?v=1614288853@@social-impact://cdn.shopify.com/s/files/1/0293/9627/1197/files/icone__1_3_232x.jpg?v=1614288853@
Guppyfriend anti microplastic washing bag
Guppyfriend the revolutionary washing bag that prevents the release of microplastics in the drains and consequently in the sea.
The results are tangible because after every wash you will see in the corners of the bag the retained plastic residues.
Furthermore, with Guppyfriend you also preserve the duration and the quality of your clothes, favoring a less traumatic wash for the garments.
Visit our page dedicated to garment care & nbsp; for more tips about it.
50x70 cm
100% recyclable polyamide
Standard shipping in 3-5 days, free for all orders over 150€ for EU countries.
To discover more about shipping times and costs, see the table.
You can choose Repack reusable packaging to reduce impact.
Guppyfriend, how does the anti-microplastic bag for washing machines work?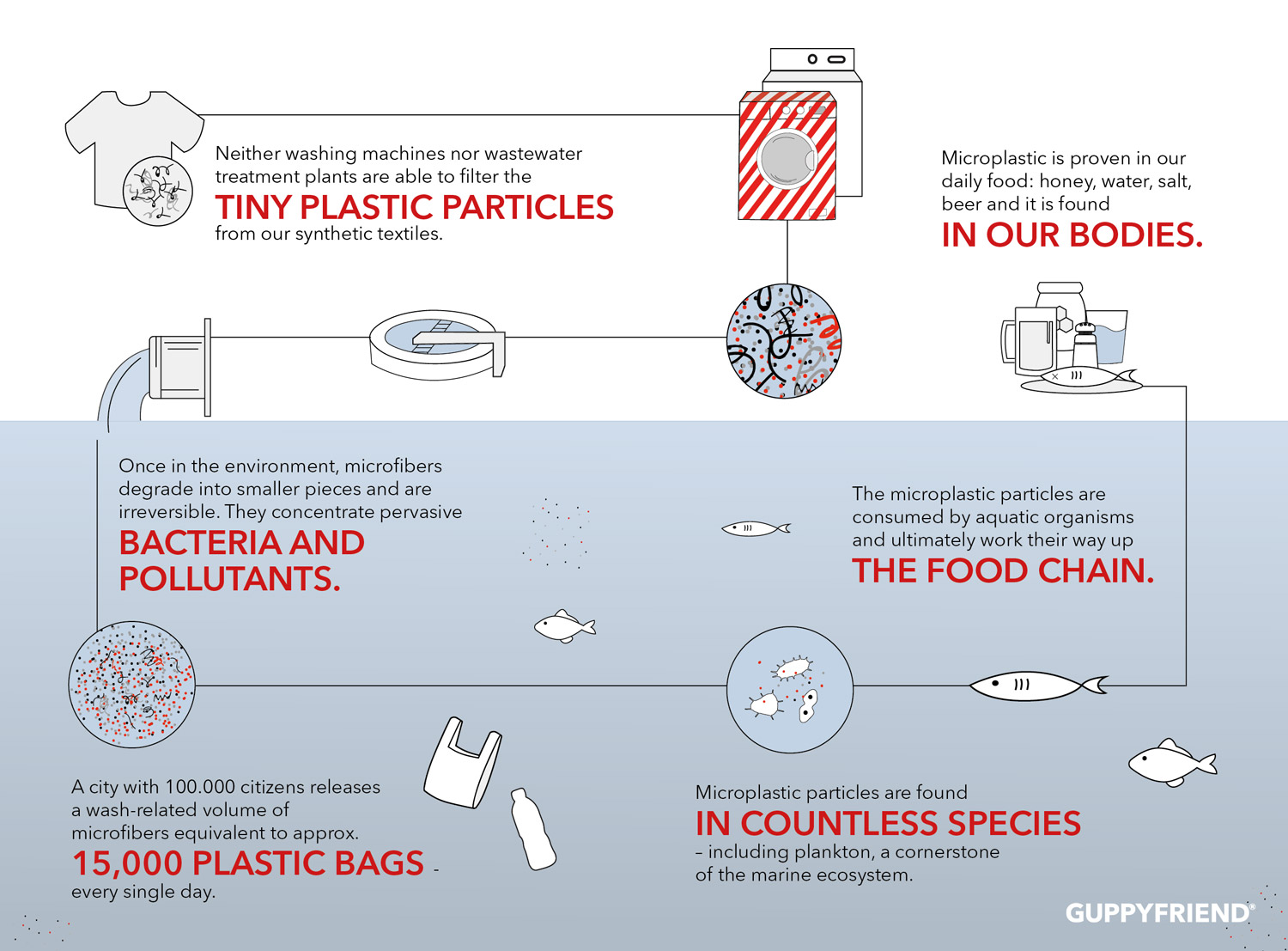 Thanks to presale it's possible to get a discount and avoid creating overproduction.
For presales that are longer than 2 weeks, the closer you get to the shipping date, the more the discount applied will decrease, never going below 10%.
The presale ends one day before the date indicated.