From the union of VD's realism and Rifò's sustainability stems the capsule collection that recounts reality the way we see it every day, ordinary and unfiltered. These t-shirt actually quote some of the users' reactions to common stories, which have aroused debates and comments on VD's channels, such as: È tutto vero (It's all true), Dovete farci divertire (You must entertain us), Ciao Medioevo (Hello Middle Ages).
The capsule collection consists of 3 unisex t-shirts with an oversized fit. They are made from a yarn composed of 50% recycled cotton from industrial waste and 50% organic virgin cotton, which reduces the impact of cultivation and does not impoverish the soil.
Now you too can be part of what you see.
Nabou's salon in Porta Venezia
In the neighbourhood of Porta Venezia in Milan, Nabou has opened her beauty salon, where afro hair is groomed and combed according to techniques handed down through generations. This art is becoming a reason for integration and contamination, increasingly in demand by a diverse clientele. She and Grace are of Senegalese and Nigerian descent, ready to lead us on a discovery of the perfect braids.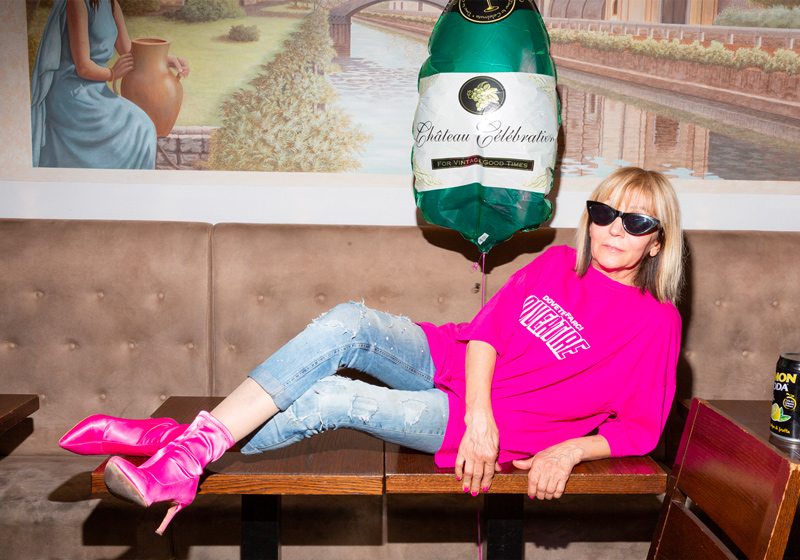 Lucy
She works as a hairdresser and beautician in Como, but she often is in Milan, in the Navigli area, hanging out with friends.
Since the Johann Sebastian Bar, one of the city's best karaoke bars, has reduced its opening hours due to tenants' complaints about late-night volume, they meet for a drink at the cafè across the street.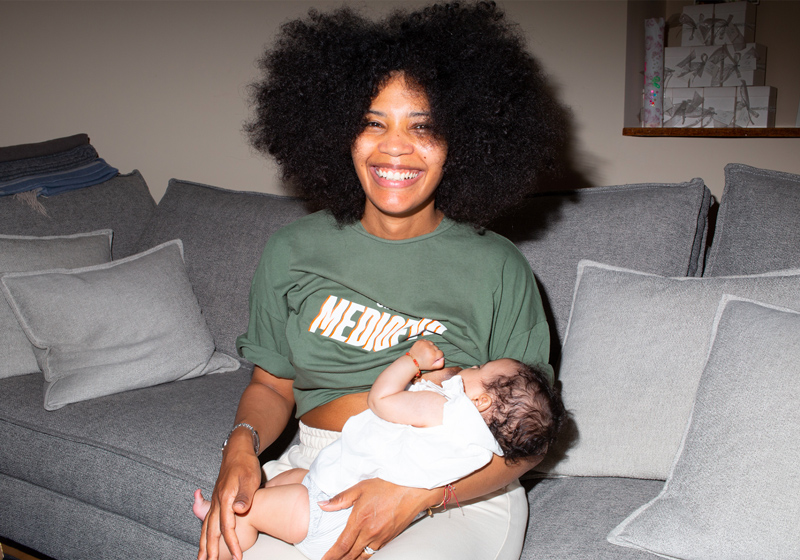 Mariela Mendoza Fernandez
36 years old, born Dominican, she has been working in a boutique in Montecatini Terme since high school. But she considers it a game rather than a job.
She spent years believing she could not have children, then Anita miraculously came to life, born in eight minutes and welcomed by a smile on her mother's face.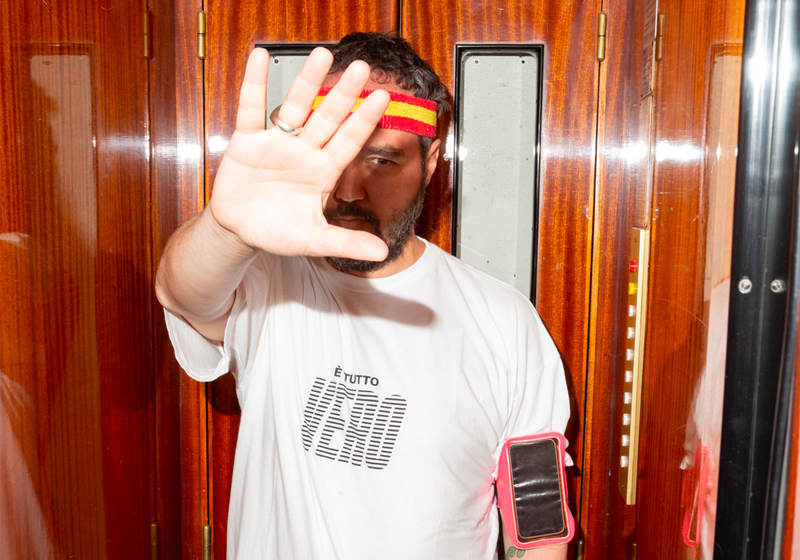 Alessandro Mannucci
46 years old and still rocking. One of the few existing people actually coming from Milan, he's one of the leading authors of the famous Italian comedy show LOL, and so he was fifteen years ago for the Chiambretti Night variety show. Almost a comedian, he has shed 20 kg by running. Guitarist, father, nerd.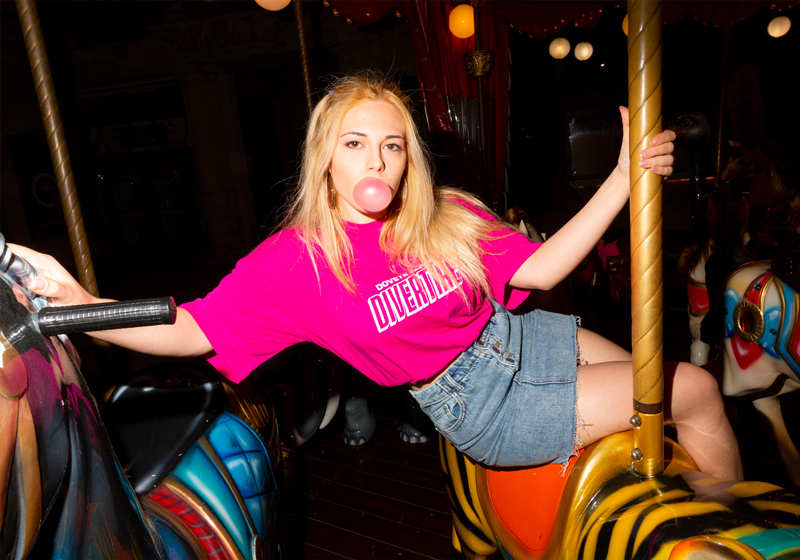 Cheyenne Sacha Giunta
It's not a stage name: her parents were great fans of Native Americans. A student and aspiring diva, she's the Scarlett Johansson of Pistoia.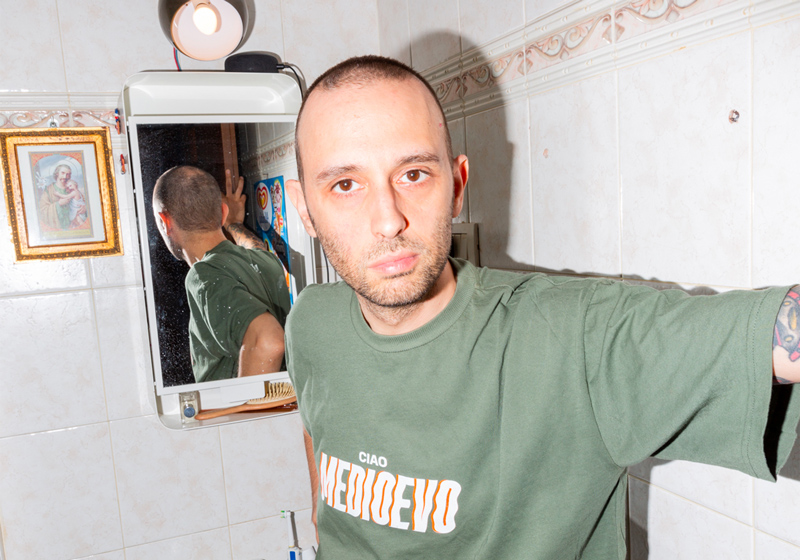 Auroro Borealo
The story of a man with a thousand names and as many parallel projects. Francesco Roggero, known as the musician Auroro Borealo, sets the stages of Italy ablaze. From Brescia, born in 1982, he is also the father of the Instagram page Libri Brutti.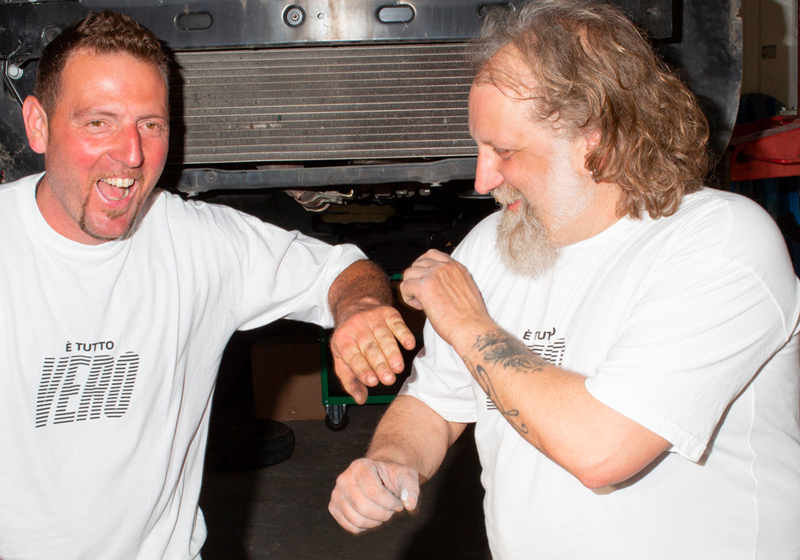 Michele Maltagliati & Manuel Gemignani
Michele is the owner of a historic garage in Pescia, Tuscany, and insists that he is not photogenic. He is also a biker, a professional in cars chrome plating, motorbikes and guitars. Manuel is his partner in crime.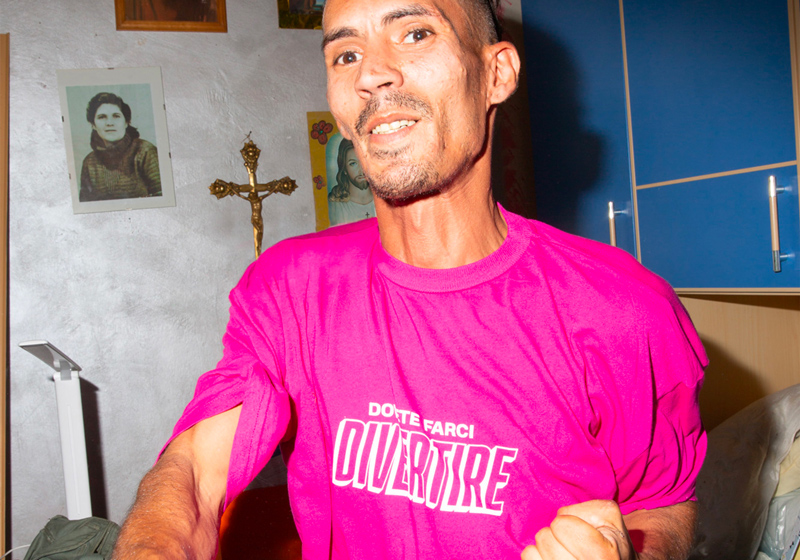 Salvatore Giunta
33 years old, Sicilian transplanted to Pavia, tiktoker with 30k followers crazy about his skills: he moves concrete boulders bare-handed and uses bags full of earth to lift weights. Then he dribbles and sings on demand.
No, he is not related to Cheyenne.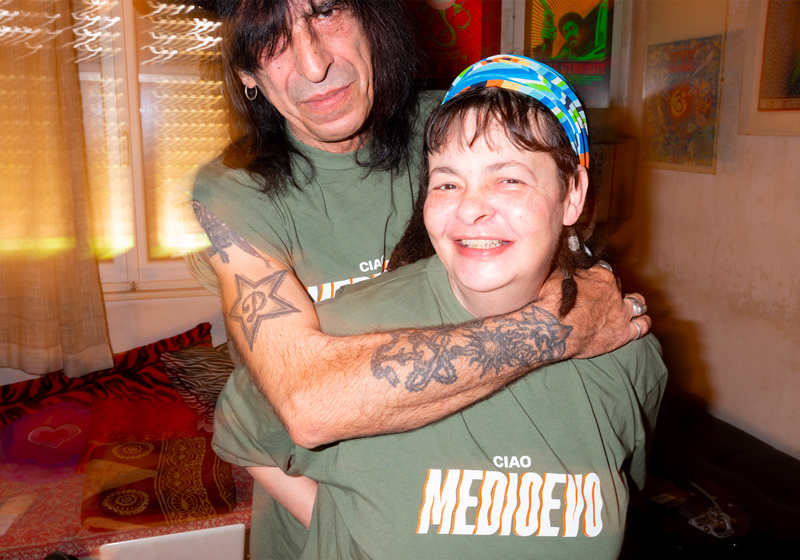 Domenico Petrosini & Cristina Rovini
Aka Dome La Muerte, Petrosini is the symbol of Italian punk rock and the underground scene. He has your father's age but the enthusiasm of your wild friend.
Pictured here with his wife Cristina Rovini, psychedelic painter and muse, former mother of Ugo the iguana and now that of a magpie.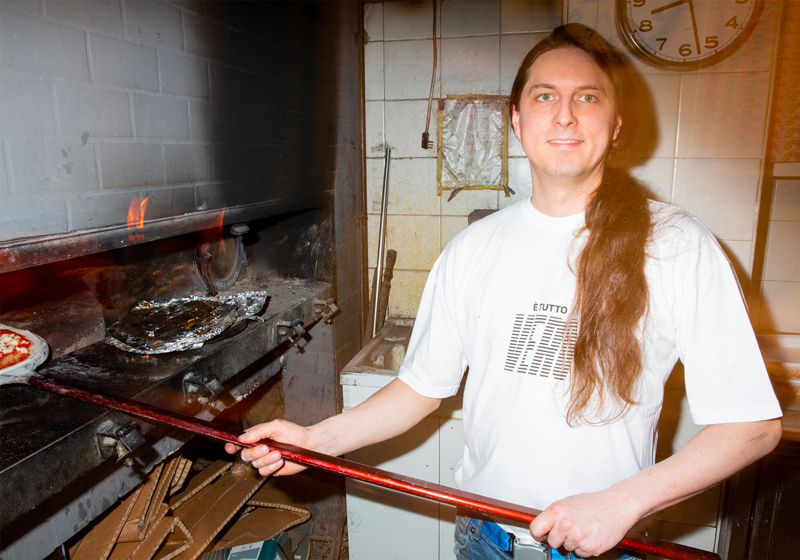 Daniele Francescutto
As well as being a spare-time Tom Cruise impersonator, he runs the historic takeaway pizzeria Il Ghiottone in Desio. An avid Mariah Carey fan, he met his idol years ago and dedicated a pizza to her.
According to him, the song in which she mentions a pizza was inspired by him.
The photo campaign for the launch of the capsule collection was created by Ray Banhoff.