Washing tips and garment care
TREAT THEM WELL AND THEY WILL LAST LONGER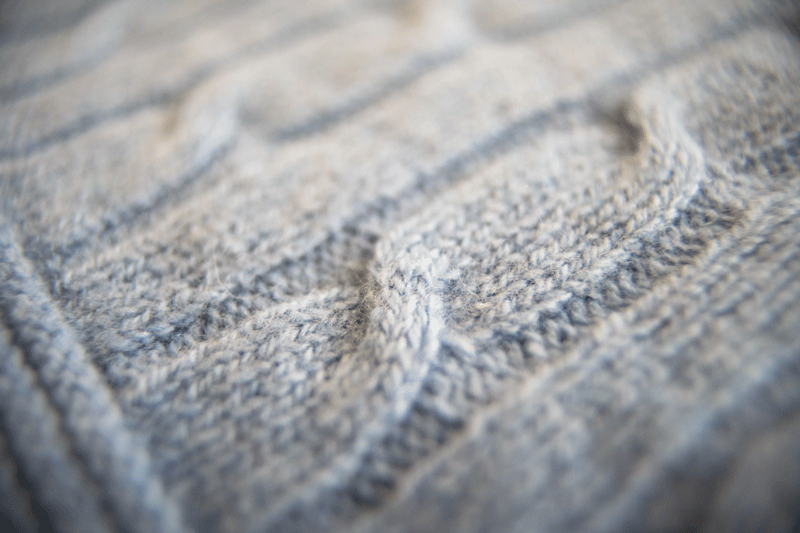 Recycled Cashmere
We recommend to wash our recycled cashmere accessories and garments by hand, to avoid surprises due to drying or washing errors. Alternatively you can also choose a washing machine program for delicates , up to 30 degrees.
Dry the garment in a natural way, always laying it out on a horizontal plane. Draining the water is very important to prevent the lower part of the garment from deforming. You can do a light spin cycle or choose our grandmother's method:
Take a towel and lay the damp sweater on it
Fold the towel over it and press with your hands so as to drain excess water
Do it without squeezing because you could twist and break the fibers
We suggest you to iron recycled cashmere garments, when necessary, with steam. You can use a steamer, or the steam from the iron. When you do this, always pay attention: don't stay too close to the garment, you could wet it nd therefore make it felted.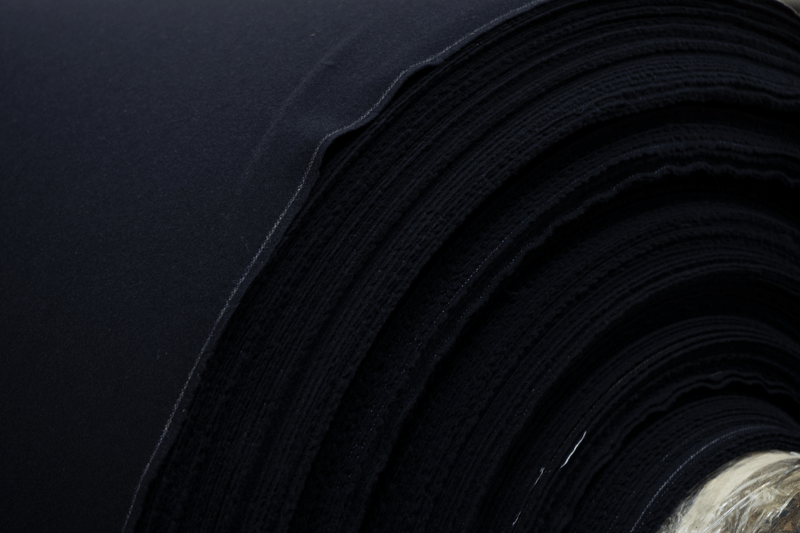 Recycled wool cloth
To wash our recycled wool coats and accessories we recommend a dry cleaning, possibly in a professional laundry.
Let recycled wool cloth dry naturally and avoid using the dryer, which could damage the fabric surface.
You can iron the recycled wool cloth using a steamer or an iron. In this case, place a contrasting fabric or sheet to avoid direct heat sources that could act on the recycled polyamide part of the composition.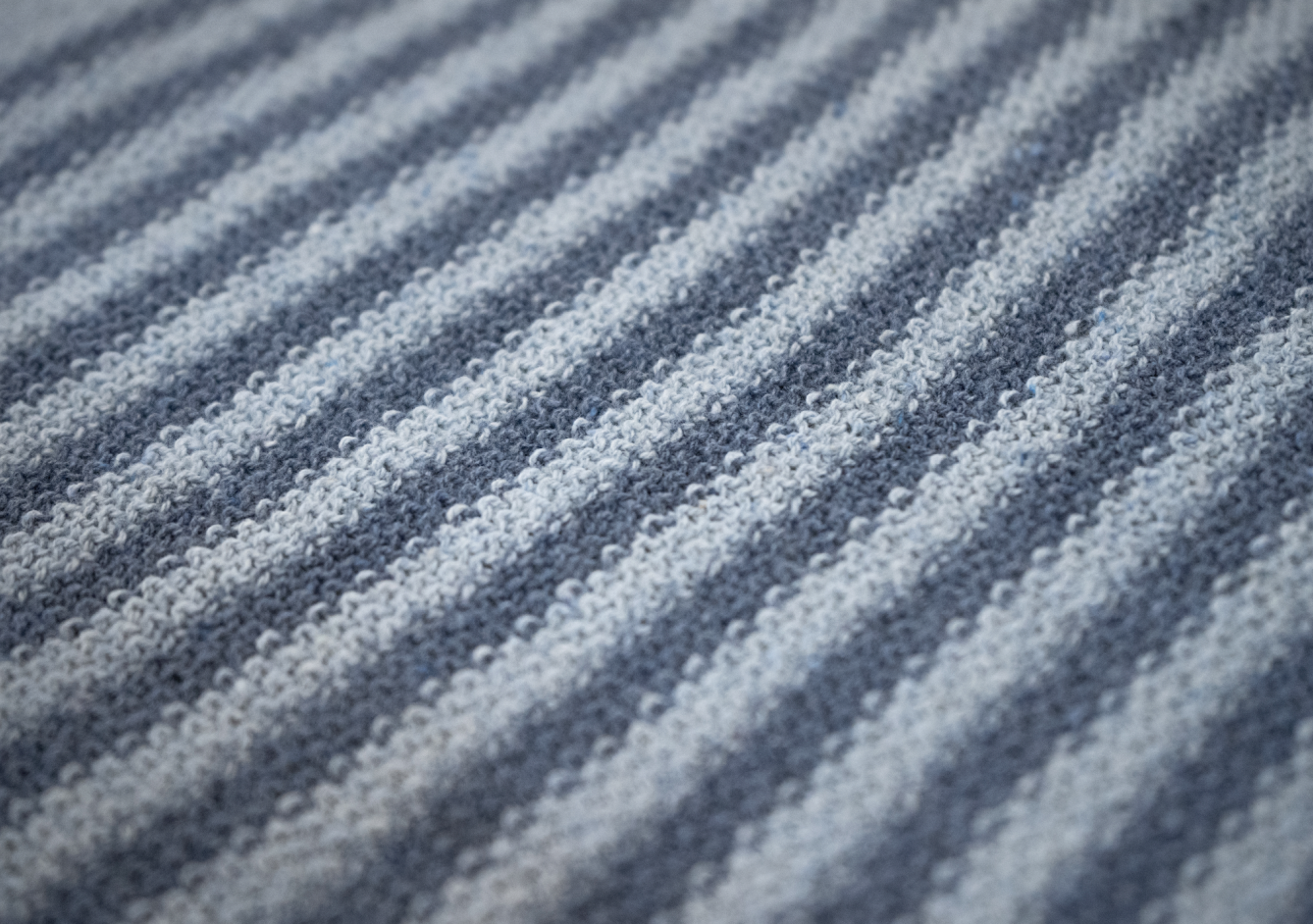 Recycled denim cotton
The denim yarn of our sweaters behaves similarly to the classic jeans pants. After a few times you wear it, it may widen and lose grip. At that point, a washing in the washing machine is what can get your sweater back in shape: choose 30° wash. If you decide to wash it by hand, do a light spin to drain the water.
Draining the water before hanging your recycled jeans knitwear is important to avoid the excessive stretching of the fibers. Then lay out on a horizontal surface to dry, preferably outside on a beautiful sunny day!
We advise you to iron recycled jeans garments, when necessary, with steam. You can use a steamer, or the steam from an iron.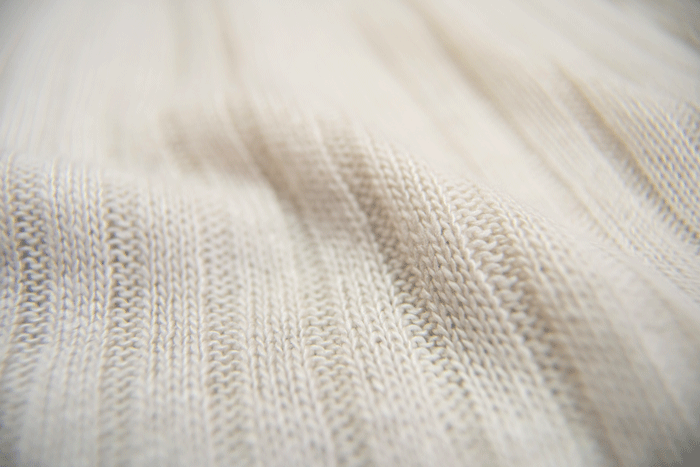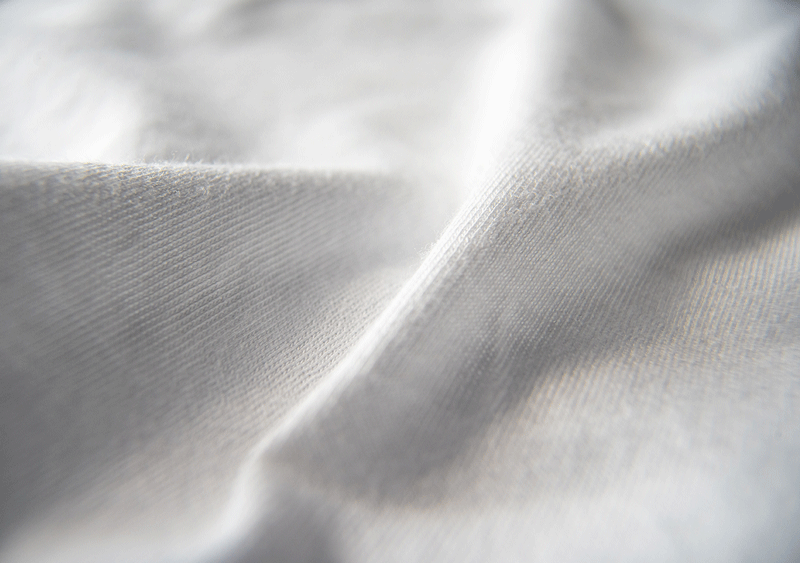 Recycled cotton + organic cotton
For our 50% recycled cotton and 50% organic cotton t-shirts we recommend a delicate wash at 30°. Squeeze well before laying to speed up the drying process.
You can choose to dry garments made with this fabric either by hanging them outside or in the dryer.
Unlike a t-shirt that contains synthetic fibers, a 100% cotton one will most likely need to be ironed. To try to avoid the iron, shake well once washed and spread on a horizontal surface, we do not promise you, but the result could be acceptable! Otherwise you should surrender to ironing.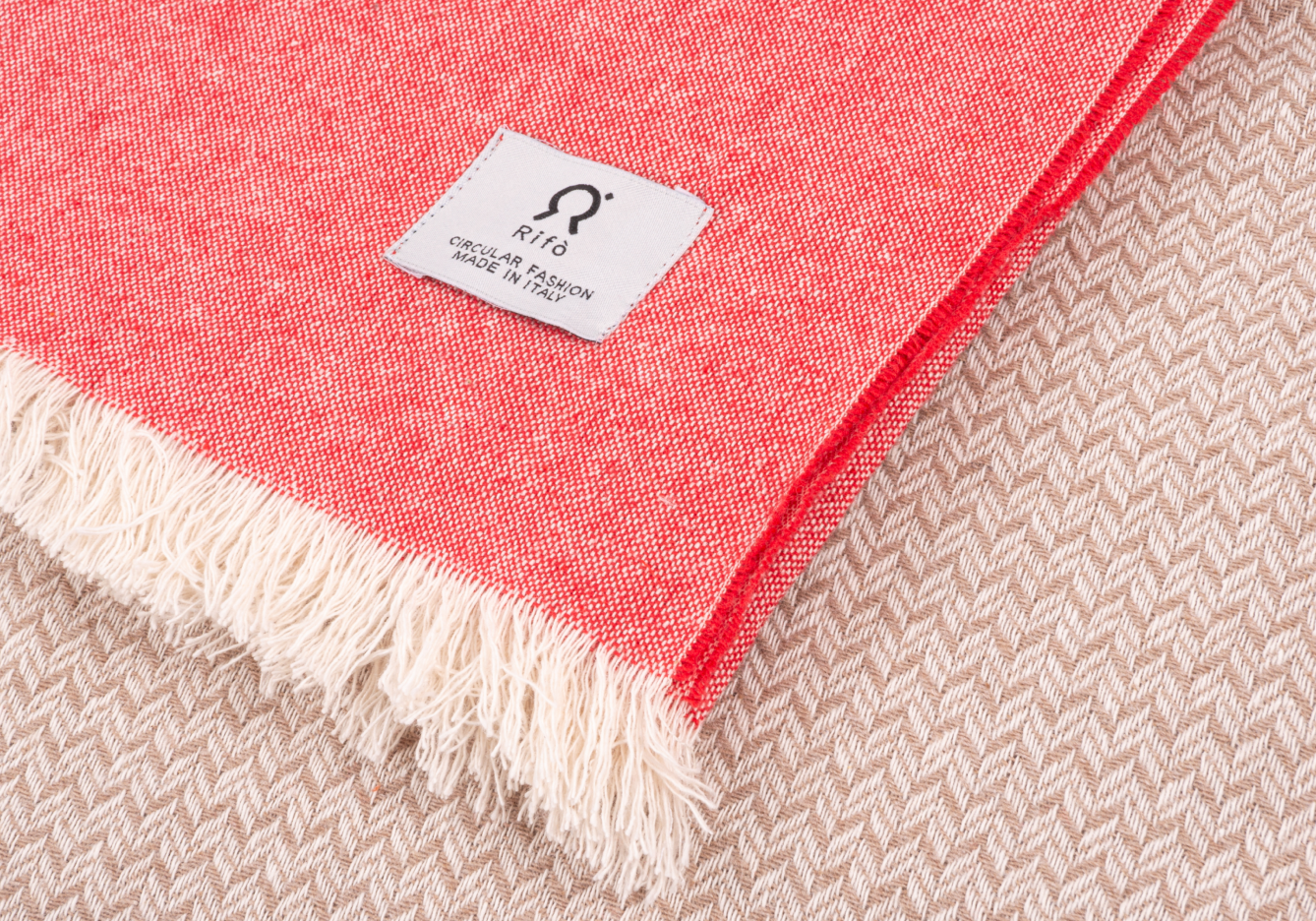 Recycled cotton
To ensure that our recycled cotton sheets and blankets keep their shape, we recommend you to wash them at a maximum of 30° with a delicate program. Also in this case you can choose to wash them by hand to extend even more their life.
Prefer a natural drying for our beach towels and plush cotton garments. Especially in this case, avoid the dryer which could ruin the soft hand of the fleece.
You can iron recycled cotton garments. In the case of plush clothes, try to use steam instead of ironing directly. Always avoid direct iron contact with the label, which is made from recycled polyester.
Our suggestions to take care of your clothes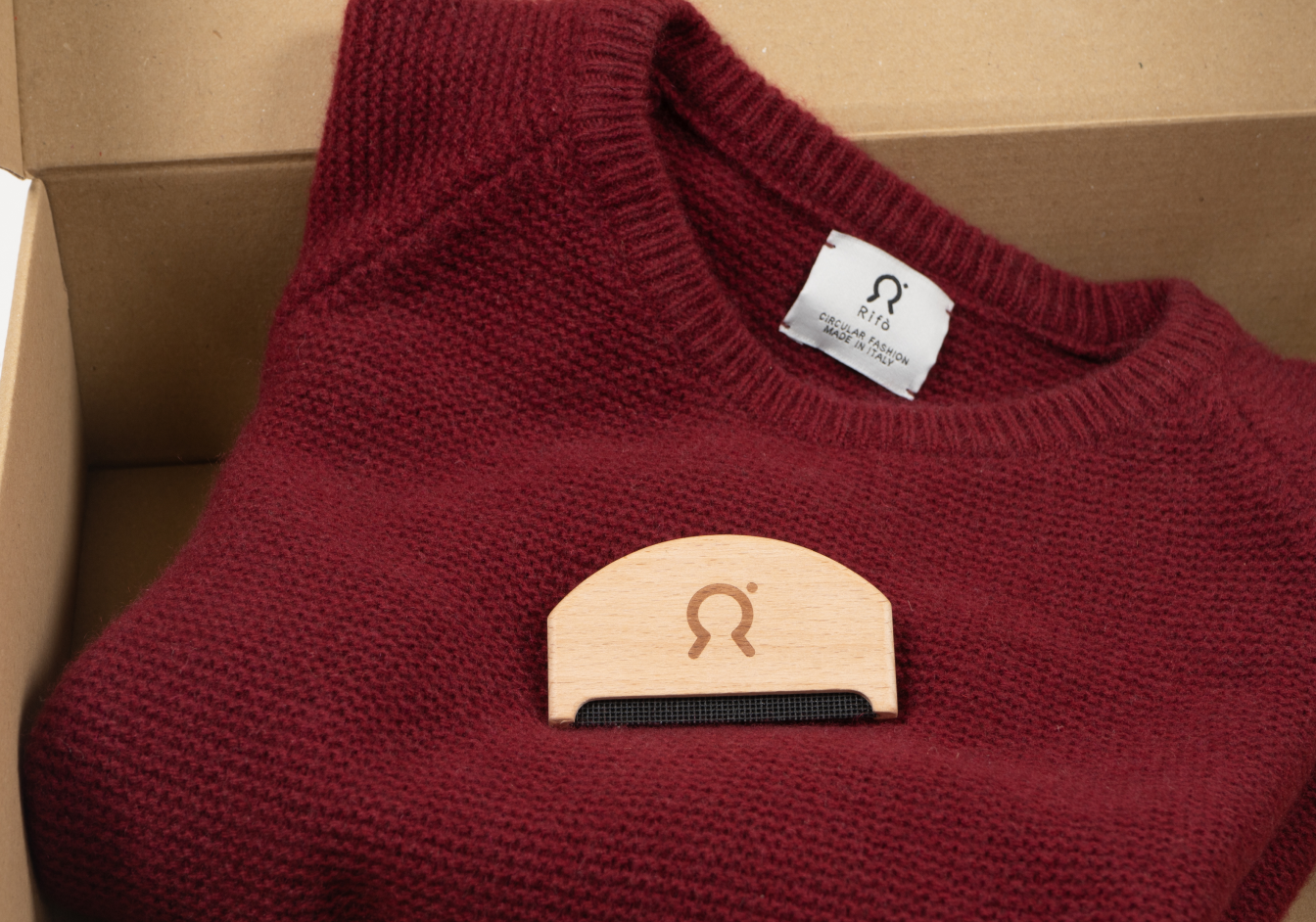 How to prevent pilling
Pilling depends on the length of the fibers and affects both virgin and recycled yarns. The softer the wool or cashmere garment is, the more it will be subject to the formation of lints on the surface. So, what can you do?

- Remove the pilling with a special comb, like our Johnny, delicate but effective
- Reduce washing and avoid stressing the garment
- Use a detergent with a basic PH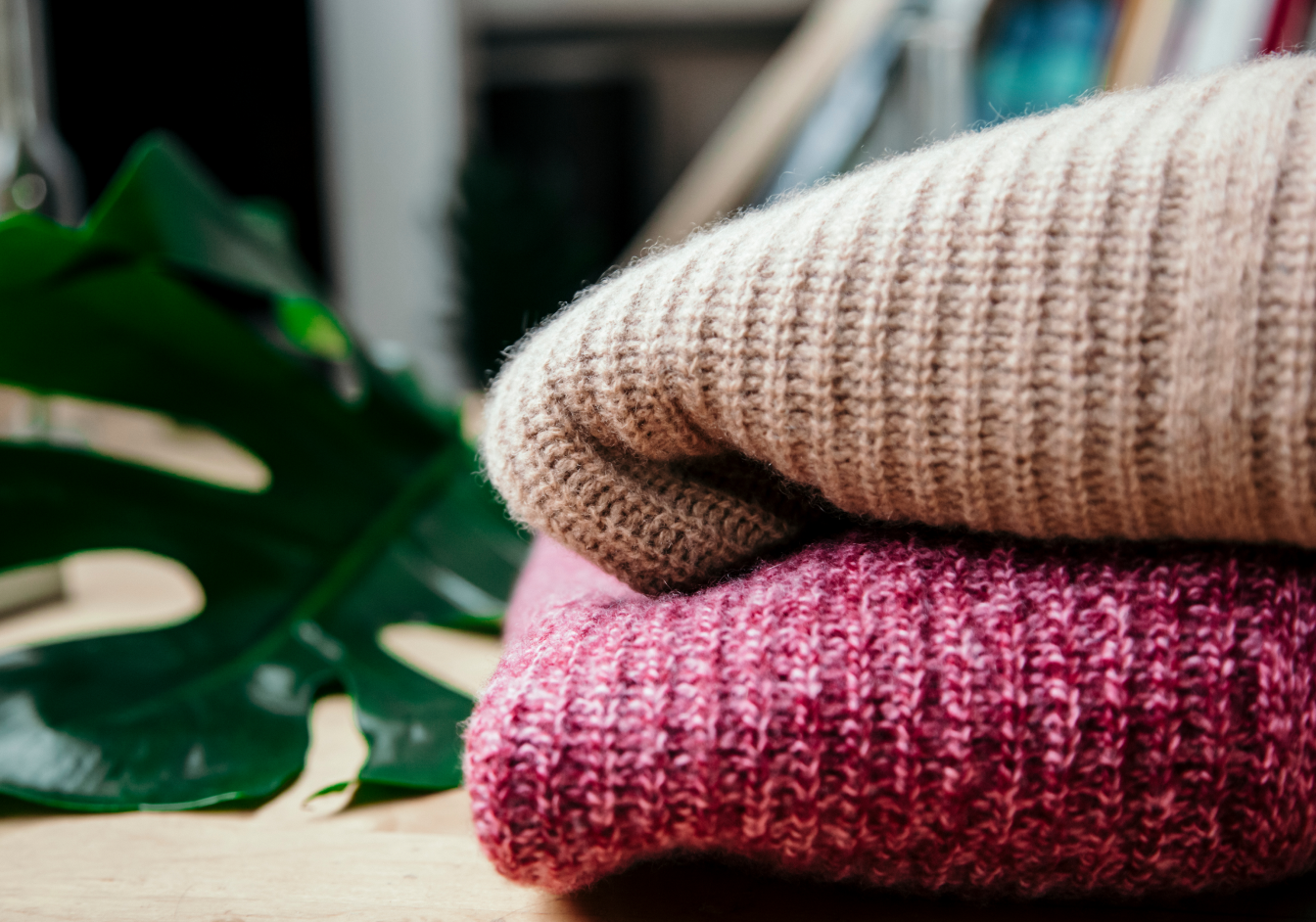 How to store knitwear
Whatever material it is made of, it is better not to put a knitwear garment on a hanger. Because it could lead to an elongation of the fibers and deformation of the garment.

You should instead fold it and store it in drawers or shelves to preserve its shape.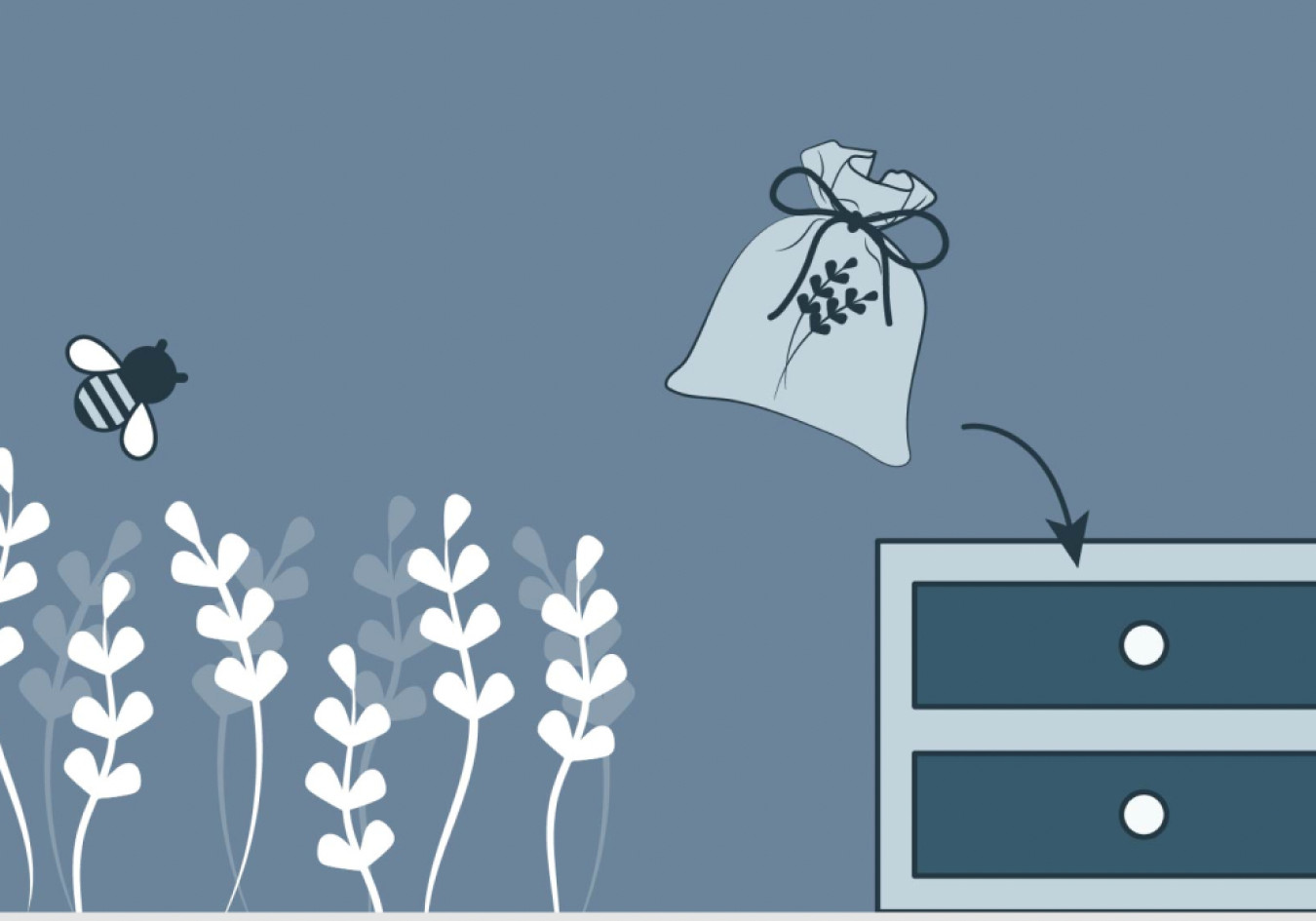 Handmade moth-proof
Do you know that lavender is the most powerful natural anti-moth?

- You can pick it up in the summer months and let it dry until September (alternatively you can buy it at a herbalist's shop)
- Let it dry up to September
- Place it in small cotton bags
- To enhance the effect, always add essential lavender oils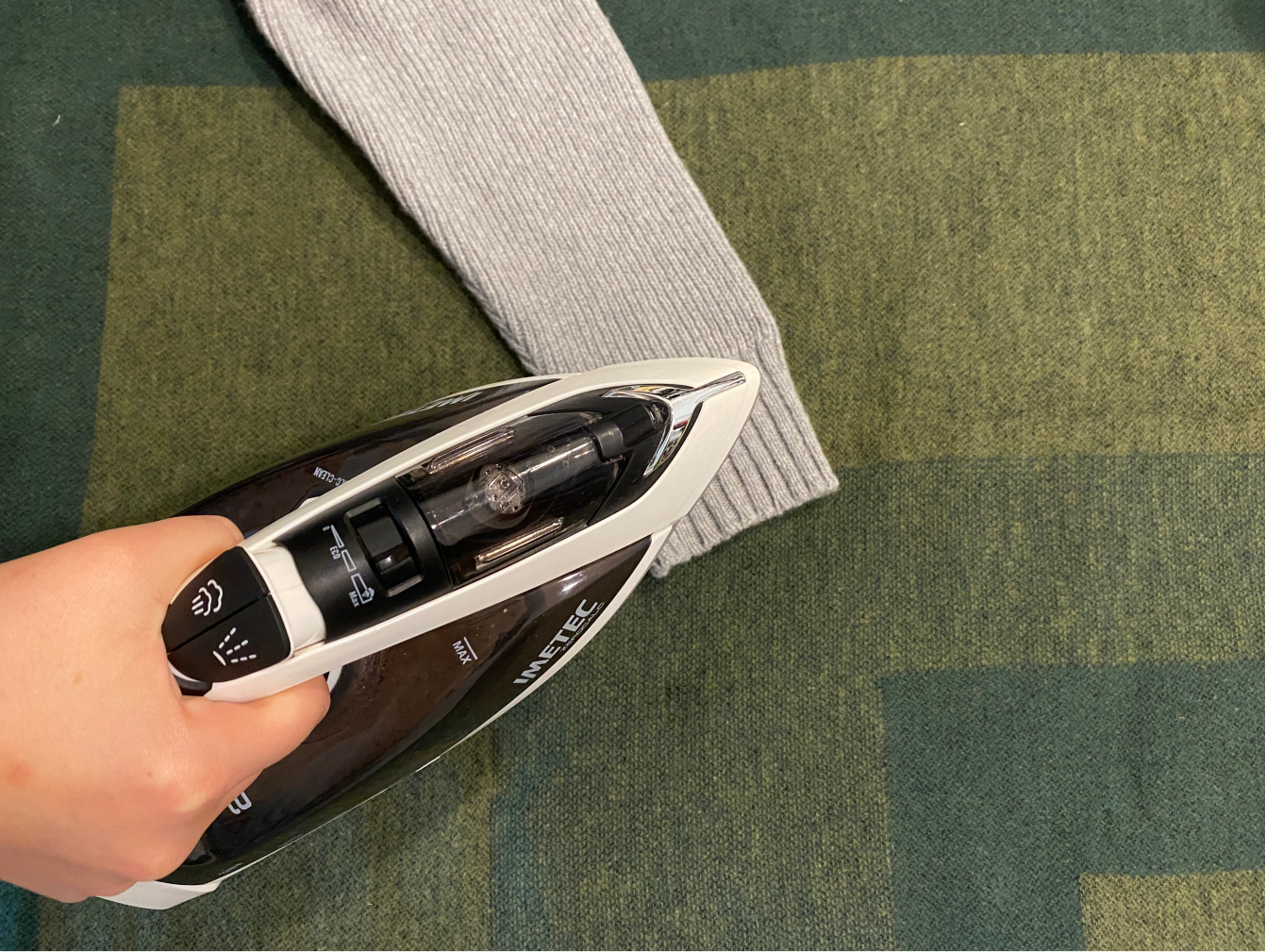 Flared sleeves?
If it comes to knitwear, you can get them back into shape using only the steam from the iron:

- Give a vigorous vapor on the affected part
- Press the fibers against each other with your hands, taking advantage of the heat and humidity