On journey towards a more sustainable fashion, it happens to cross many different realities. With some of them we share a little bit of road and we build beautiful projects together. This is what makes us believe that a change is actually possible!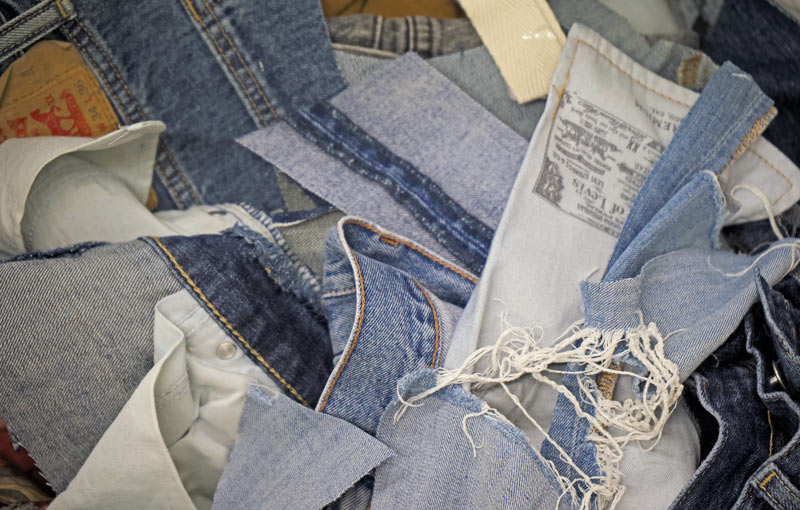 Levi's® x Rifò
From efforts towards increasingly sustainable production processes, from a common vision of durability and reuse of garments, from the same interest in the emotional value of a garment... The collaboration between Levi's® and Rifò stems from all these common points.
Together with Levi's® we feel the same need to act now to promote a change and a more ethical and sustainable lifestyle and consumption model.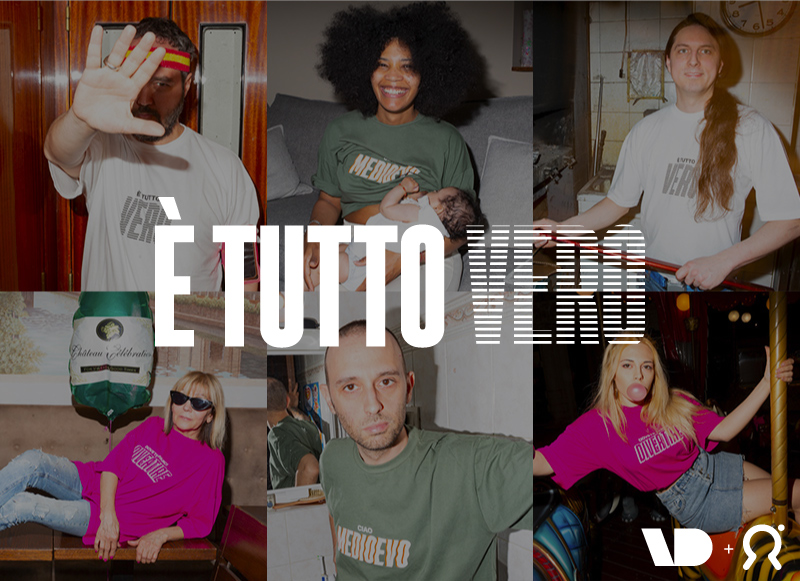 VD + Rifò t-shirts
The union between VD's realism and Rifò's sustainability gives birth to the È tutto vero (It's all true) capsule collection, depicting an unfiltered, ordinary reality. Messages come from users' comments on common stories: It's all true, You must entertain us, Hello Middle Ages.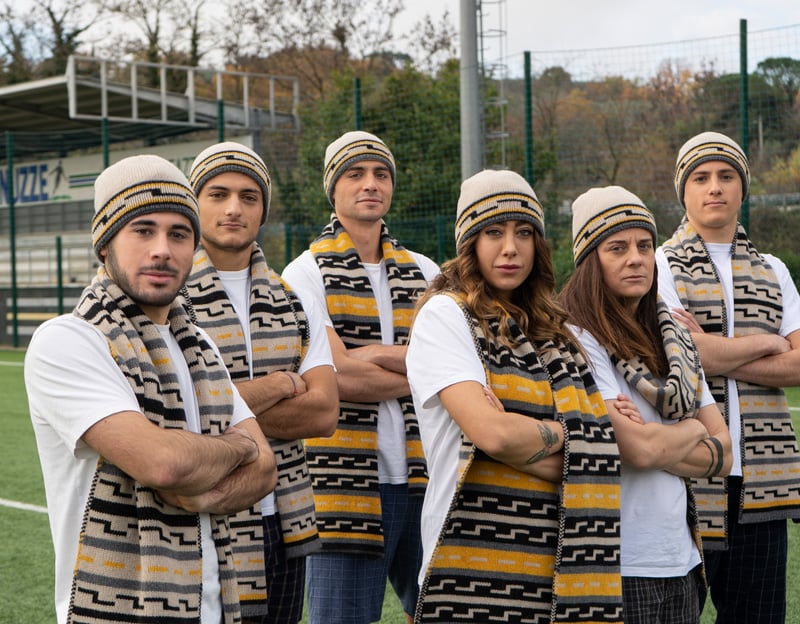 Rifò x C.S Lebowski
Rifò and the Florentine soccer team C.S Lebowski share the same desire to change the rules of the game and promote the community they come from.
What does the Lebowski represent?
A fan-owned soccer team

A gathering place for the community

A cooperative that has about 1,800 members and members from around the world
We created the Dude beanie and Maude scarf in 100% recycled wool to support the activities of the Francesco Bollo Orlando soccer school, which has always been free for all boys and girls.
With their proceeds we will finance the purchase of soccer balls that will be used for next season's activities.