@recycled-material://rifo-lab.com/cdn/shop/files/RECYCLED-AND-RECYCLABLE_129d7618-8d99-4120-ba62-31a39c500e4b_232x.jpg?v=1689341265@@made-in://rifo-lab.com/cdn/shop/files/REMADE-IN-ITALY_e5d4f298-cc6a-4c4e-8220-ed7f4fbcf220_232x.jpg?v=1689341143@@social-impact://rifo-lab.com/cdn/shop/files/SOCIAL-IMPACT_b9b9a263-21d3-4a44-a48e-f8c5852f0bad_232x.jpg?v=1689340982@
Circular Fashion worn by The Rifò Circle
What you can do by purchasing this garment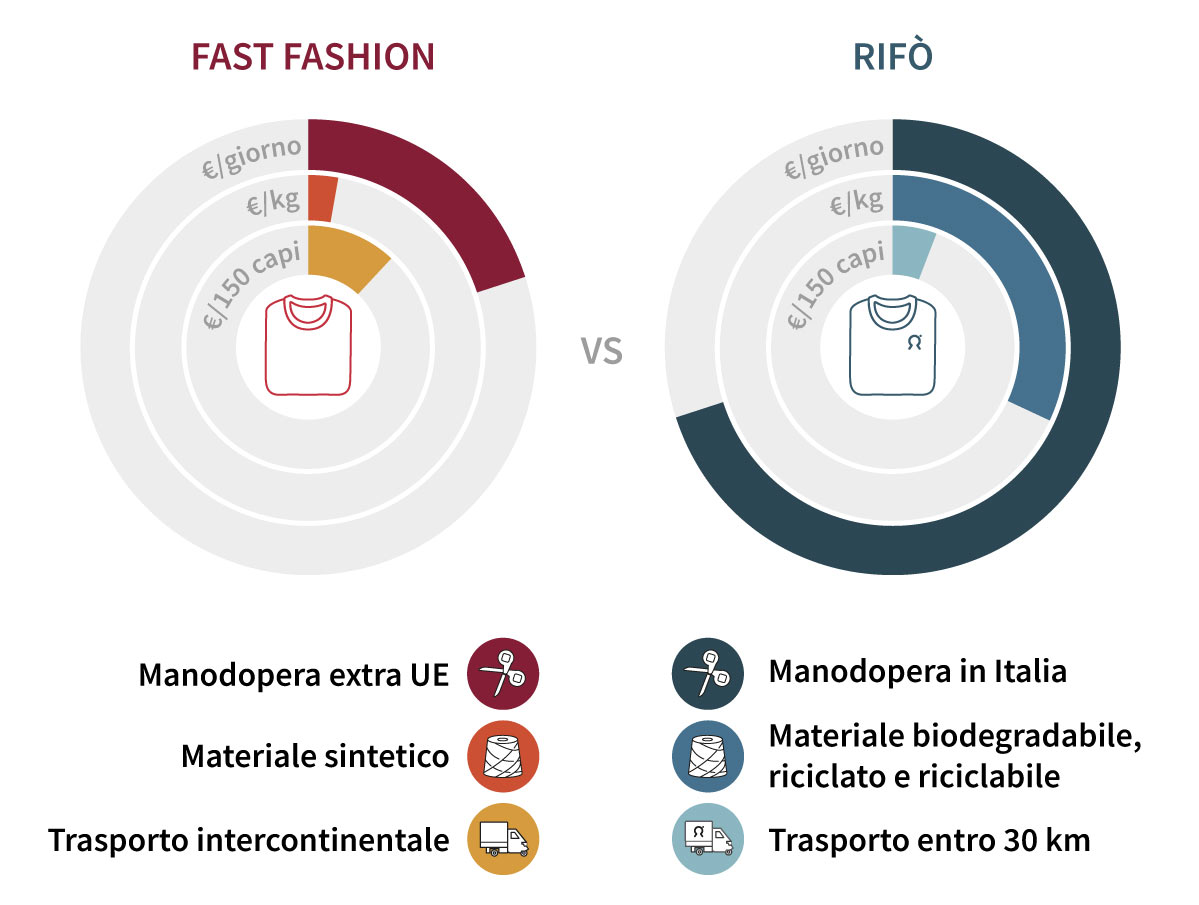 Support our values and a fair economy
TRANSPARENT PRICES
Our prices reflect our values, which encompass the entire supply chain:
Quality, as we choose to produce in Italy, valuing the work of artisans and utilizing natural and biodegradable materials. Sustainability, as we use low-impact, recycled and recyclable yarns, and produce our garments within a 30 km radius of our office.** Responsibility**, because we believe in fair wages and respect for the rights of those who make our clothes.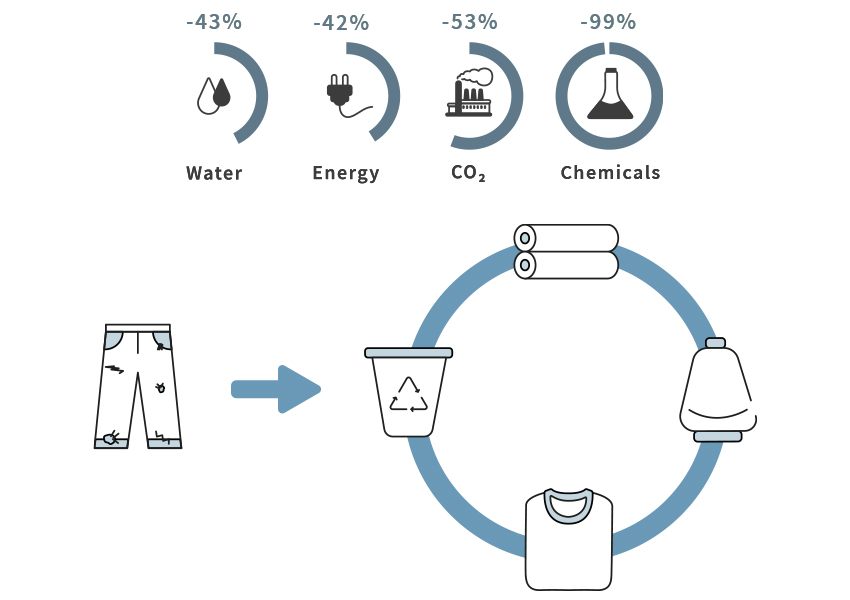 Take part in the circular economy
RECYCLED AND RECYCLABLE MATERIALS
This garment is made with recycled yarns from old jeans, carefully selected and sorted by colour, in a process that entirely takes place in our textile district, in Prato. This is made possible by donations of old jeans from our community through our Re-Think Your Jeans service, which is a true example of a bottom-up circular economy.
As a result of this process, there is no need to re-dye the yarn, which helps avoid a large water consumption and reduces the use of dyes and polluting chemicals.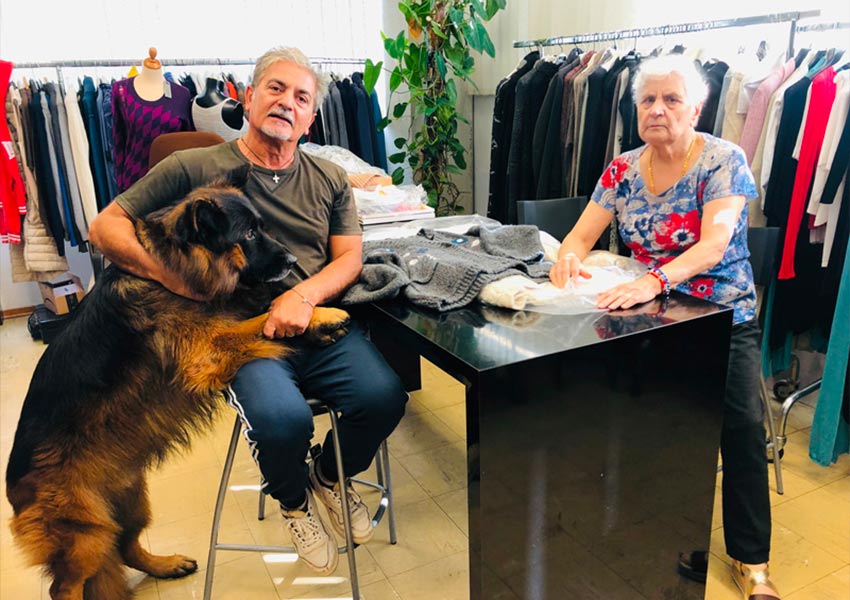 Support local artisans
MADE IN ITALY
This garment is meticulously handcrafted in Eugenio's worskshop, Maglificio Elly, located just 22 km from our office.
In 2022, we initiated a supply chain sustainability monitoring project focusing on social sustainability aspects, with the help of the auditing company Bureau Veritas. By 2025, we aim to subject all our clothing suppliers to this verification, including Maglificio Elly, to ensure that we prioritize social responsibility and sustainability across all aspects of our business.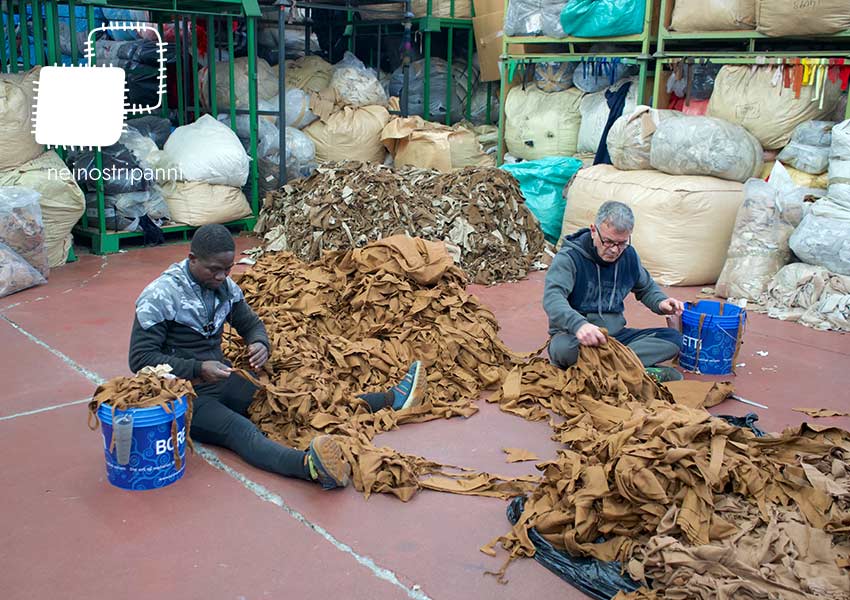 Contribute to our social project
NEI NOSTRI PANNI PROJECT
For every purchase made on our online shop, we donate €2 to the social impact project Nei Nostri Panni. This project aims to safeguard the artisanal skills of textile recycling in Prato, which are at risk of being lost without a new generation taking up these crafts. The donation will contribute to funding paid training for migrants coming from local reception centers. This initiative combines social integration with the preservation of traditional craftsmanship.
Thanks to presale it's possible to get a discount and avoid creating overproduction.
For presales that are longer than 2 weeks, the closer you get to the shipping date, the more the discount applied will decrease, never going below 10%.
The presale ends one day before the date indicated.