@recycled-material://cdn.shopify.com/s/files/1/0293/9627/1197/files/icone__2_232x.jpg?v=1595839591@@made-in://cdn.shopify.com/s/files/1/0293/9627/1197/files/icone__3_232x.jpg?v=1595839606@@social-impact://cdn.shopify.com/s/files/1/0293/9627/1197/files/icone__1_3_232x.jpg?v=1595839847@
Recycled Wool Kimono Coat Woman Ginko
The Ginko kimono coat is a short wool coat. Finally a sustainable jacket for the winter, made with a warm recycled wool cloth.
Kimono sleeves
Shawl collar
Side pockets
Internal snap button
Overlapping closure
Waist belt
Sartorial secret on the back
Internal tailoring finishes
COMPOSITION: 65% recycled wool, 30% recycled polyamide, 5% recycled polyester. 100% regenerated polyester lining and padding.
WASHING: To take care of the Rifò recycled wool coat, we recommend you to choose a professional dry laundry cleaning.
The Ginko kimono coat was made in Prato in Veruska's lab, a few meters from Rifò office. The carded cloth fabric of the Rifò recycled coat is recycled from industrial production waste, woven in Prato and it is Global Recycled Standard (GRS) certified.
For every purchase on our online shop we donate 2 € to a social impact project. Choose the association you prefer at the check-out. Learn more about the projects here.
Free standard shipping in 3-5 days for all orders over 150€ for EU countries. Size change and free returns within 60 days. For shipping times and costs see our table. You can choose Repack, the reusable packaging.
LOVE LASTS WARRANTY: All Rifò garments are handcrafted with passion, respecting high quality standards. If you ever find some manufacturing imperfection in Rifò products, we will repair them and return them to you as new. For more information visit this page.
PRESALE
Shipping from: 17/11/2021
We put our products in pre-sale in order to make a discount without creating an overproduction, keeping an high quality standard.
If your order contains one or more products not in pre-sale that you want to receive before, you can write us at ciao@rifo-lab.com and ask for a new delivery.
Pre-order ends 5 days before the shipping date.
The sustainable Ginko kimono coat, made with recycled wool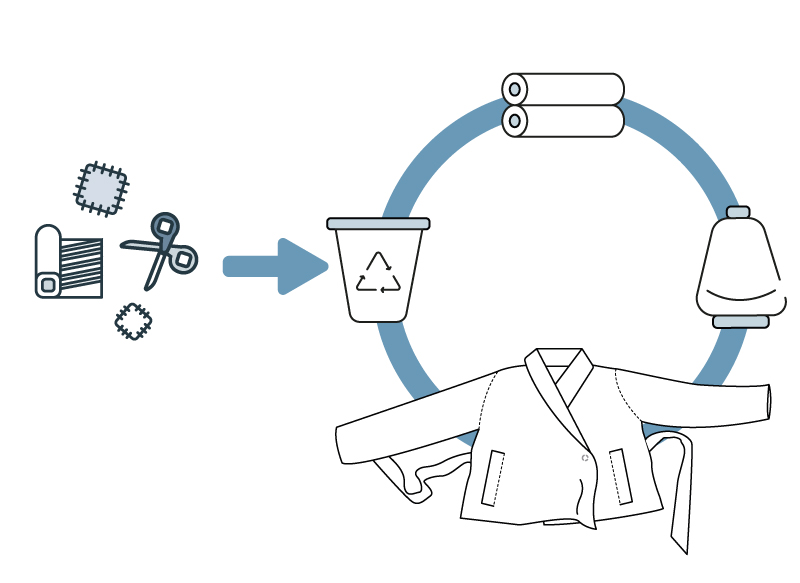 How it was made
The kimono recycled wool coat is made from pre-consumer industrial waste selected by color, transformed into a new fiber and carded. From here a new wool cloth can be woven. It is necessary to add some polyamide recycled from old fishing nets, in order to reinforce the fibers, stressed by the regeneration of the old fabric.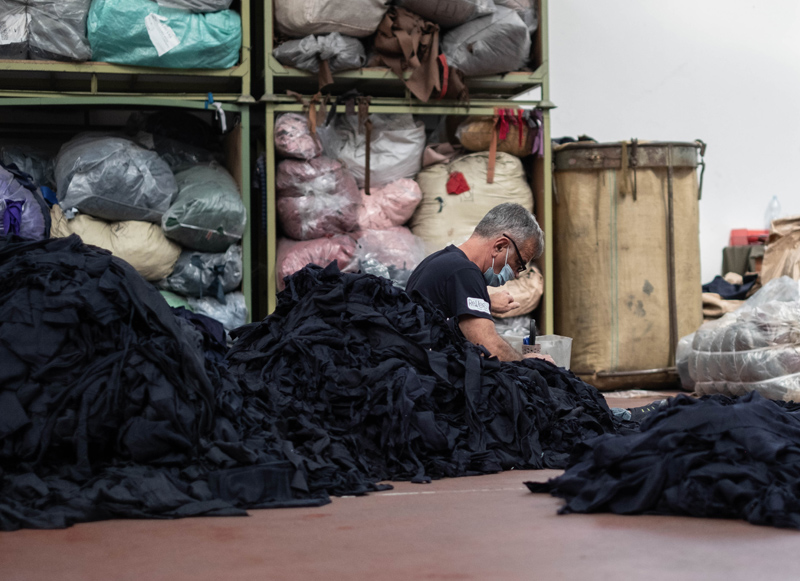 Environmental impact
Thanks to the selection by color of industrial wool waste, the production of this recycled cloth can save a lot of water and chemicals, which are necessary for a new color.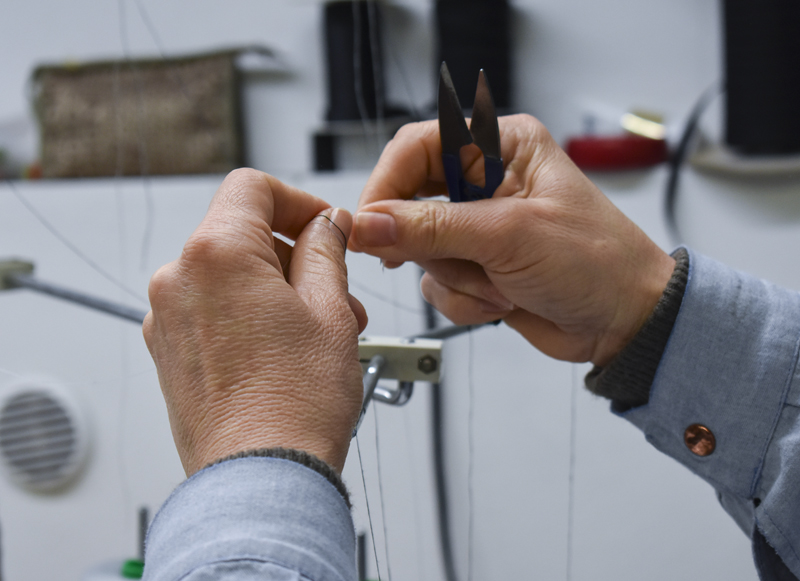 Who made it
What really makes the coat Ginko a truly valuable garment is the careful and precise care of the smallest detail. The Ginko jacket made with a sustainable woolen cloth, is made a few meters from us, in Veruska's workshop by the hands of her skilled artisans.
Finally a sustainable coat. After many requests, we decided to launch a recycled wool coat. We are curious to know your feedback.