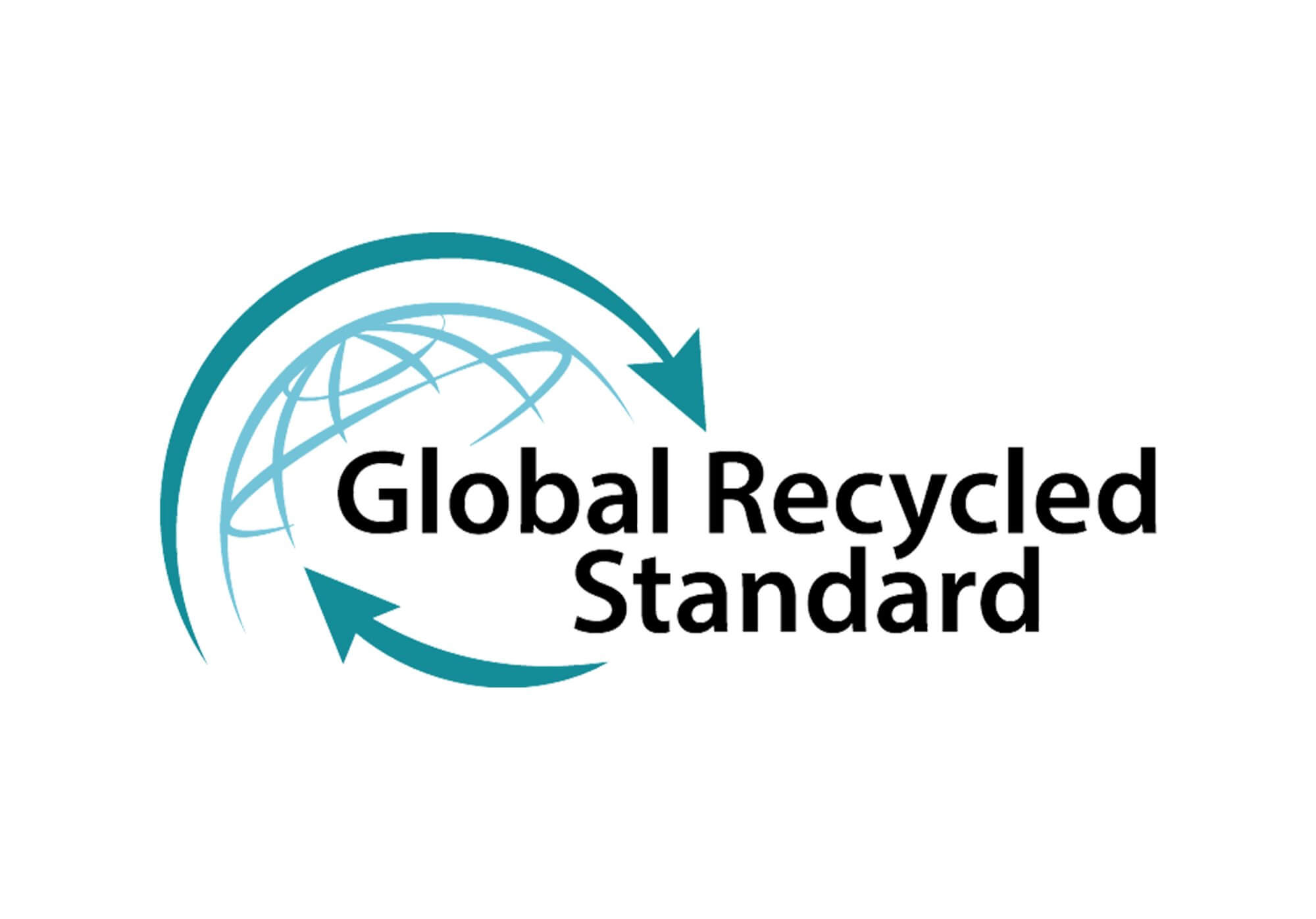 Energy and harmful substances savings
The materials we use are innovative because they are based on common sense and energy saving principles. Not only do we recycle old clothes, but we also considerably reduce the consumption of water, pesticides and chemicals normally used during production. We absolutely forbid the use of harmful substances listed in the European REC (Regional Environment Centre) regulations, such as aromatic amines and alkylates, or resins containing PVC.
Furthermore, GISA, the efficient water management of the Prato district, guarantees the purification and recovery of industrial water.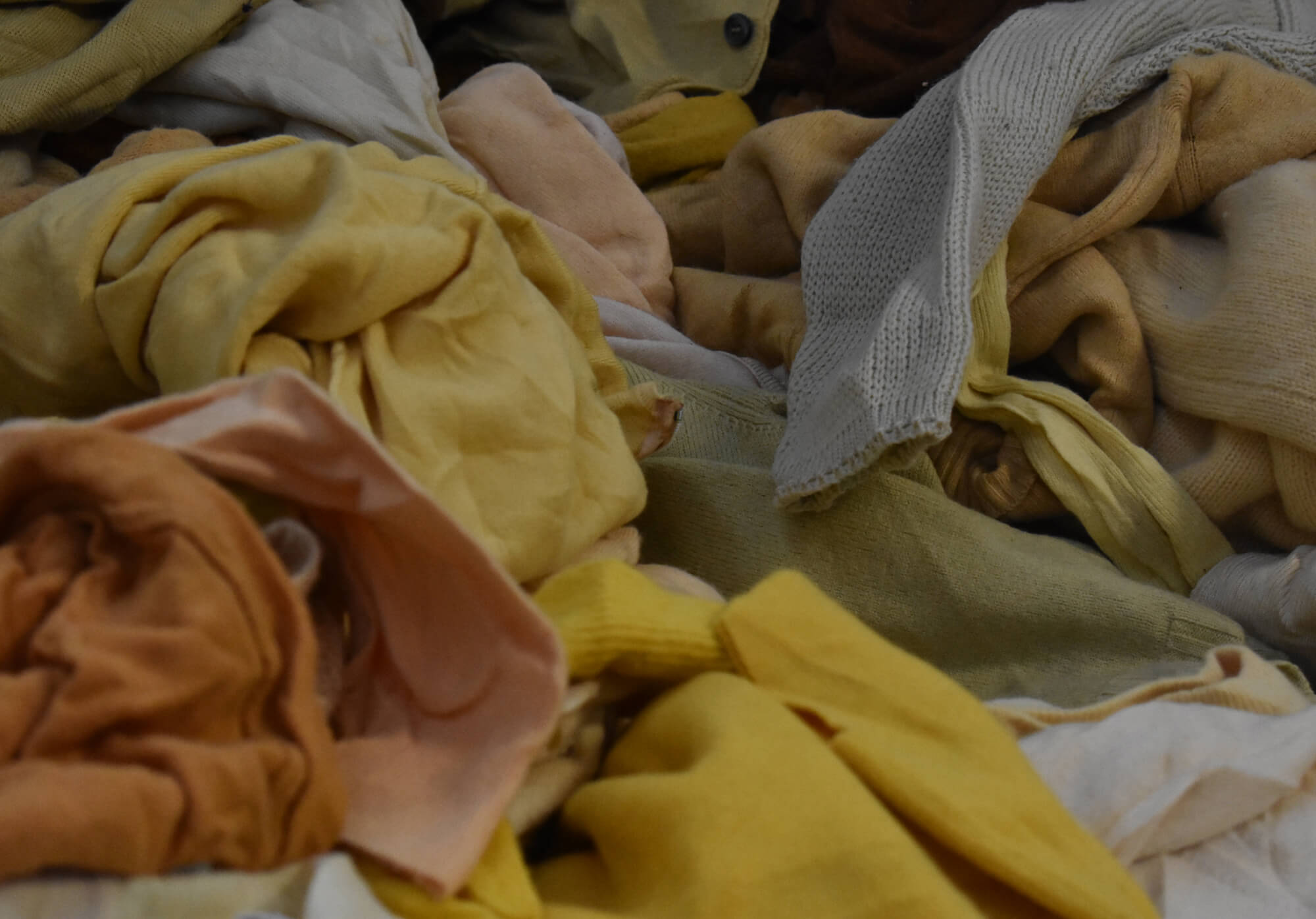 Recycled Yarn
We wanted to use sustainable and quality yarns. We wanted to be able to create durable garments that make people feel good. For this reason we decided to use only recycled yarns for our products. All our yarns have been created through the recycling process that takes place from the collection and selection of old garments, which are frayed, transformed again into raw material, spun and then woven into new durable and quality garments. This process allows to chose in most cases not to re-dye or over-dye the fibers.
Our second raw materials are mainly old cashmere sweaters from which we make our soft cashmere sweaters; old cotton jeans at least 95% from which we create new sweaters and denim fabrics; and cotton recycled from industrial waste that allows us to create fresh t-shirts and polo shirts, but also beach towels and shawls.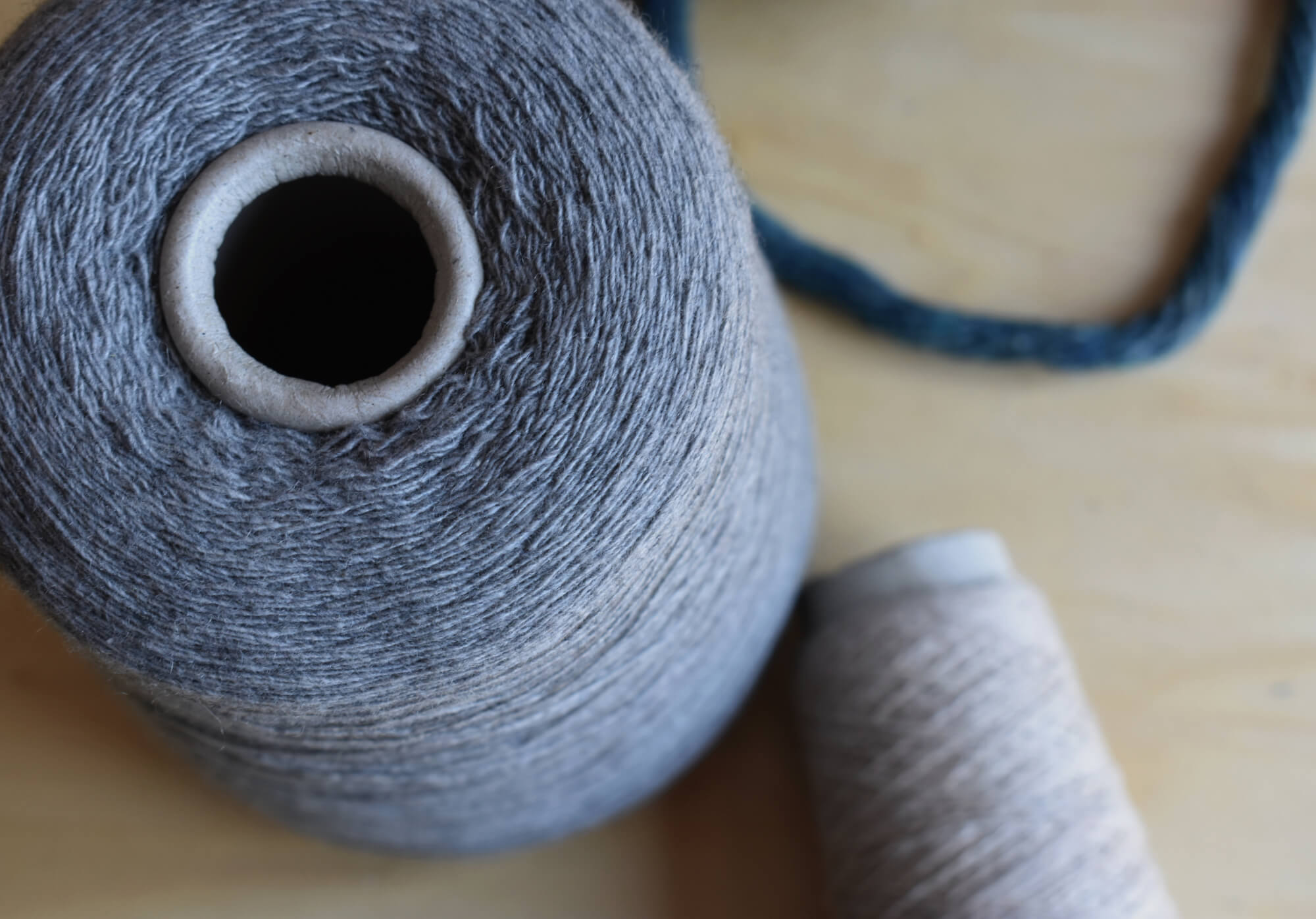 Circular Fashion for Rifò
Only 30% of the textile waste produced annually is properly recycled. In addition, if we consider the overproduction problems related to the world of fashion, it is easy to understand that we must do something. Rifò wants to do its part creating ethical garments, made recycling fibers that are also as natural as possible. On average, in our one-year production we use 92% of fibers from recycled materials and only 8% of virgin fibers. In 2020, for example, we used 3.738 tons of recycled textile material brought back to life. We also try to go towards zero waste production, minimizing the leftovers using them for new collections and limited editions.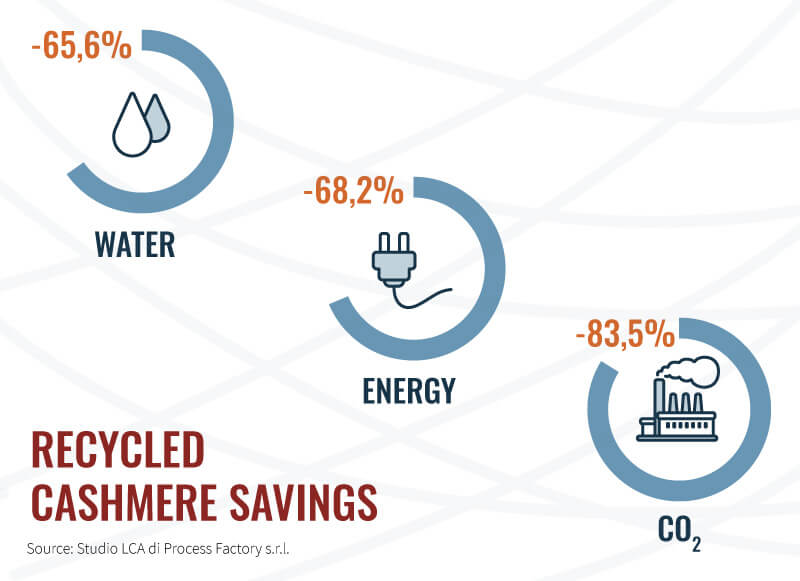 Recycled and recyclable
Rifò is a sustainable fashion brand that was born from a global emergency. We want to promote a change towards an ethical and sustainable economic model for the clothing industry. We have produced enough materials and transformed so many resources that we could recycle what already exists. For this reason Rifò produces garments with recyclable materials and through regenerated textile fibers, mainly Global Recycled Standard certified.
The only thing we need is to put innovation and creativity first. In this way from a plastic bottle you can get recycled polyester yarn, from a pair of pants a sweater or a bag: there's no limit!