WE ACT TOGETHER NOW
From efforts towards increasingly sustainable production processes,
from a common vision of durability and reuse of garments,
from the same interest in the emotional value of a piece of clothing...
The collaboration between Levi's® and Rifò stems from all these common points.
WE CARE TOGETHER NOW
Like Levi's® we have an unbridled passion for the blue of denim. We love all the shades of those canvases and what we love most are the stories they tell. Stories of family and everyday life, of jeans passed from hand to hand and worn by entire generations. But also the story of a fabric that has always played a leading role in trends, adapting to so many styles and uses.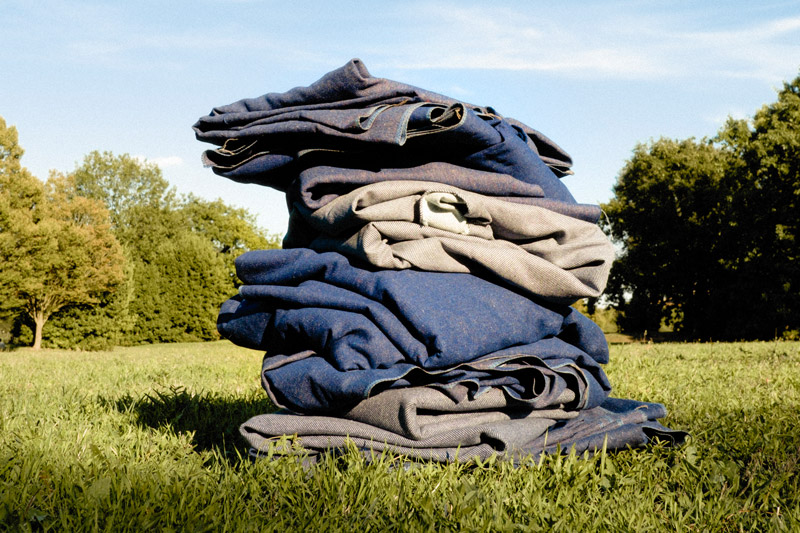 An upcycling project
Why not recovering high quality clothing, even if they are old, to turn them into something new? With Levi's® we wanted to create a project that could give an answer to this question.
This time to give a new life to the old garments we will not recycle them, but we will use the upcycling technique. Through the creative reuse of the old components of an old pair of jeans, we will transform them into something new. Do you want to know more on our upcycling project in collaboration with Levi's®? Follow our social media channels in the coming weeks to stay updated!
NOW FUTURE
Future is already here. Together with Levi's® we feel the same need to act now to promote a change and a more ethical and sustainable lifestyle and consumption model.
BUY BETTER. WEAR LONGER.
Only by choosing garments designed to last will we really change the rules of the game. We share this vision with Levi's®. Buy Better, Wear Longer is their motto and it is not only a communication campaign, but also a concrete initiative.
Don't forget that the Levi's® Tailor Shops are always active to support you in repairing and giving a new boost to your old jeans.