@recycled-material://rifo-lab.com/cdn/shop/files/RECYCLED-AND-RECYCLABLE_129d7618-8d99-4120-ba62-31a39c500e4b_232x.jpg?v=1689341265@@made-in://rifo-lab.com/cdn/shop/files/REMADE-IN-ITALY_e5d4f298-cc6a-4c4e-8220-ed7f4fbcf220_232x.jpg?v=1689341143@@social-impact://rifo-lab.com/cdn/shop/files/SOCIAL-IMPACT_b9b9a263-21d3-4a44-a48e-f8c5852f0bad_232x.jpg?v=1689340982@
Have a positive impact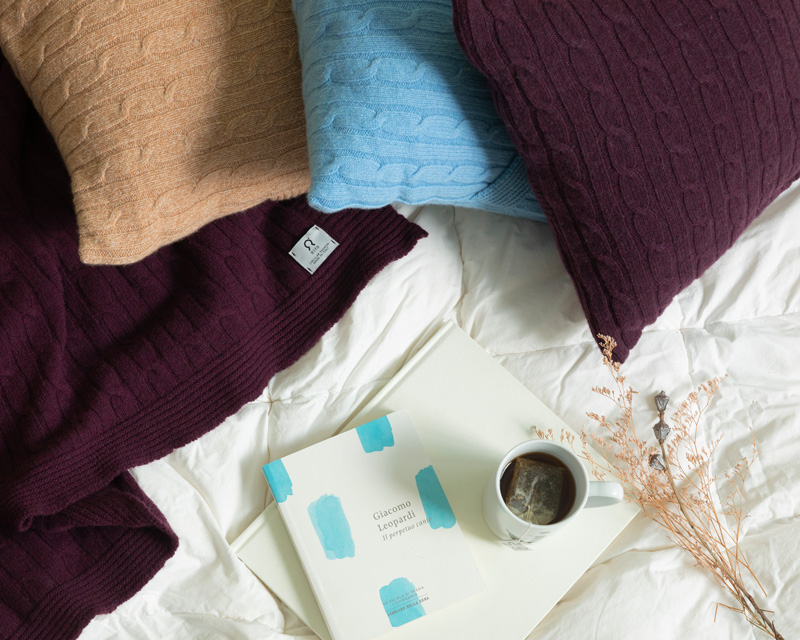 Nedo, the recycled cashmere pillow cover
Nedo is the perfect wrap to cover a pillow to put on the sofa or even in the bedroom. Match it in pendant to the Elide blanket, or with contrasting colors to create a super colored corner dedicated to the recycled cashmere.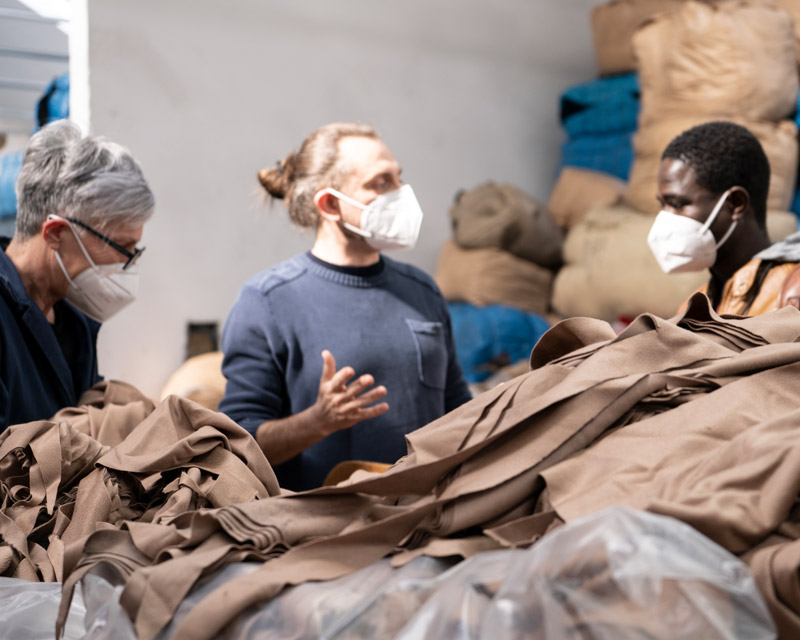 Social impact
For every purchase on our online shop, we will donate 2€ to the social impact project Nei nostri panni, cenciaiolis to be, which aims to create a school for cenciaioli, the artisans of textile recycling. Every donation will support the training of young people coming from the local immigrant reception centres.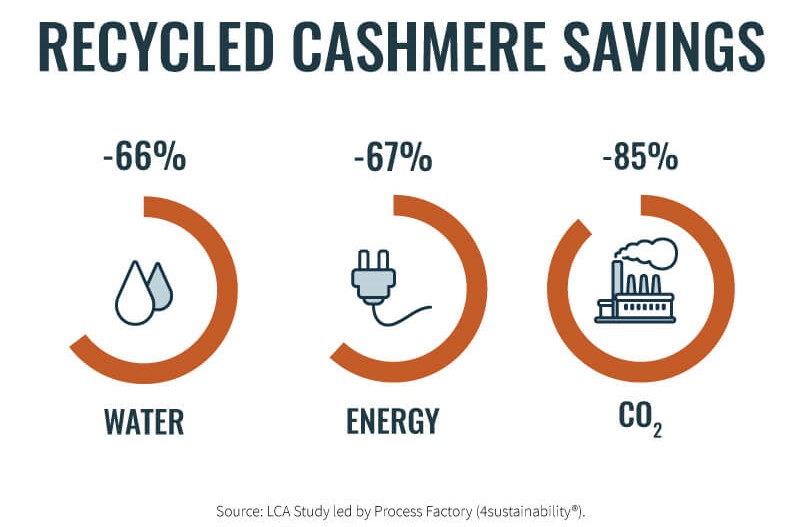 Environmental impact
Selecting old cashmere sweaters by color it is possible to avoid dyeing the recycled yarn again. This mechanical process therefore allows to save many liters of water as well as dyes and chemicals, preserving the water reserves of the planet. Furthermore, unlike virgin cashmere, recycled cashmere avoids the desertification of the Asian highlands where the goats producing the precious wool are intensively bred.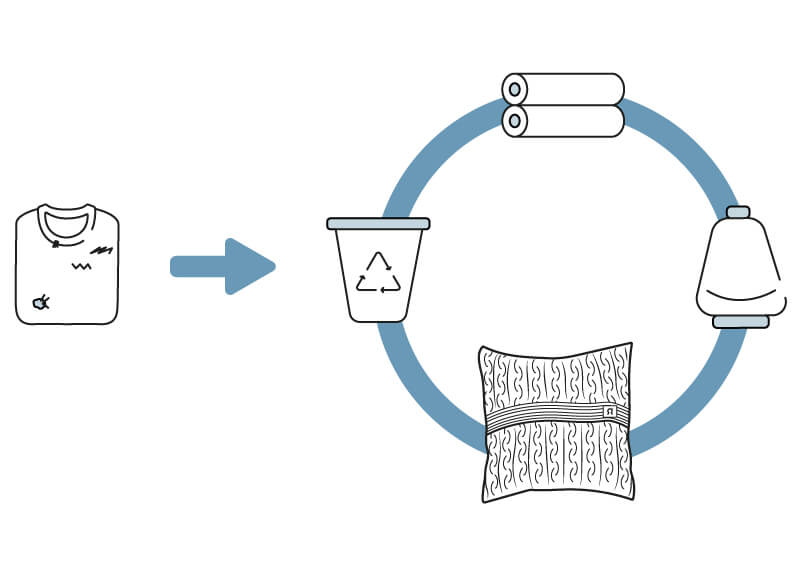 How it was made
The recycled cashmere pillow cover Nedo is made with a pre-loved yarn, because it was born from the recycling of old clothes that continue to tell their story, despite having taken on a new shape. The old sweaters are in fact selected by color, reduced to fiber and transformed into a new sustainable yarn.
FOREVER SERVICE: If you want to give your Rifò garment back after two years you can send it back to us and we will recycled it again. You will also receive a coupon to be used on our shop online. Visit the dedicated page for more information.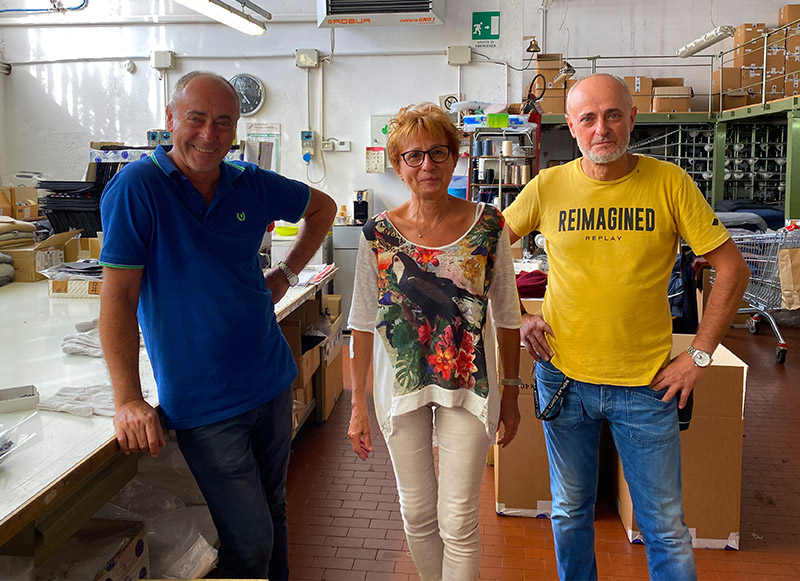 Who made it
Rifò accessories are made by Daniele. For a lifetime he has been producing wool accessories, especially recyced cashmere ones, respecting the times and techniques of the past.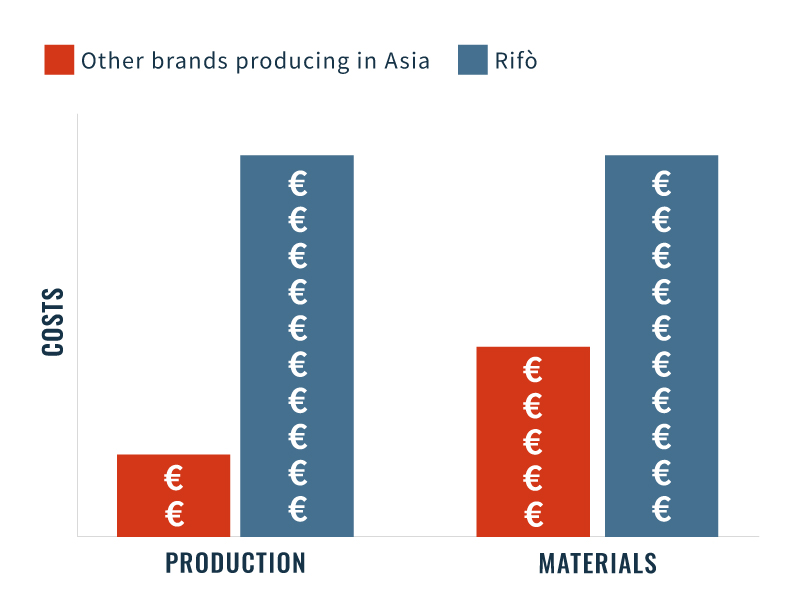 Transparent prices
Why do we say our prices are fair 365 days a year?
Because we choose to produce in Italy, with valuable craftsmanship. Because we choose quality raw materials that are sustainable for the planet. Because we produce small quantities to limit waste, which makes it difficult for us to lower unit costs.
That's not all. Compared to our costs, we have a low profit margin. We don't intend to accumulate wealth, we rather reinvest in research, which allows us to create value and grow as a brand.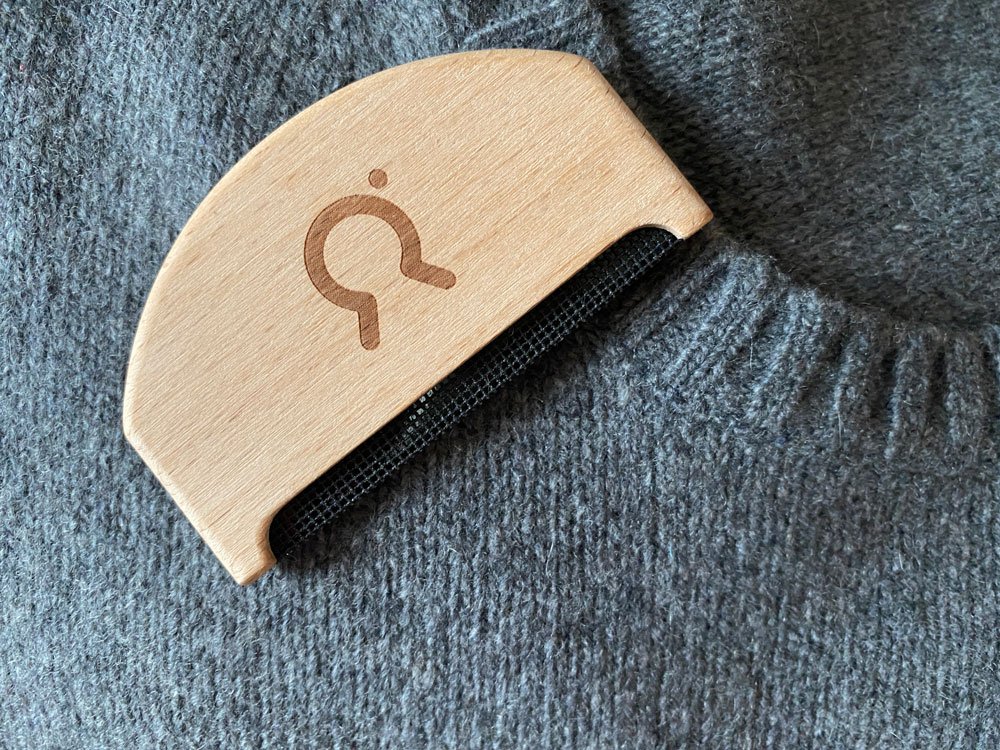 Johnny the lint remover
It removes lint and dots in a gentle and effective way. Free for orders over € 200, otherwise you can buy it here.
Thanks to presale it's possible to get a discount and avoid creating overproduction.
For presales that are longer than 2 weeks, the closer you get to the shipping date, the more the discount applied will decrease, never going below 10%.
The presale ends one day before the date indicated.