@recycled-material://rifo-lab.com/cdn/shop/files/RECYCLED-AND-RECYCLABLE_129d7618-8d99-4120-ba62-31a39c500e4b_232x.jpg?v=1689341265@@made-in://rifo-lab.com/cdn/shop/files/REMADE-IN-ITALY_e5d4f298-cc6a-4c4e-8220-ed7f4fbcf220_232x.jpg?v=1689341143@@social-impact://rifo-lab.com/cdn/shop/files/SOCIAL-IMPACT_b9b9a263-21d3-4a44-a48e-f8c5852f0bad_232x.jpg?v=1689340982@
Have a positive impact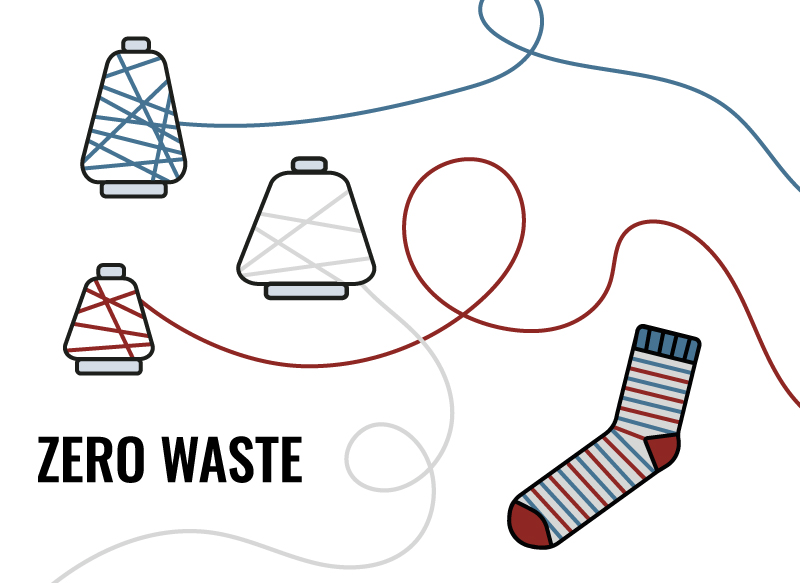 Zero waste socks
We had about 23 kg of yarn that was left over from the production of our previous t-shirts, polo shirts and socks made with recycled cotton plus recycled polyester. Throwing them away was unacceptable, so we used all the colors for the stripes of these fancy socks.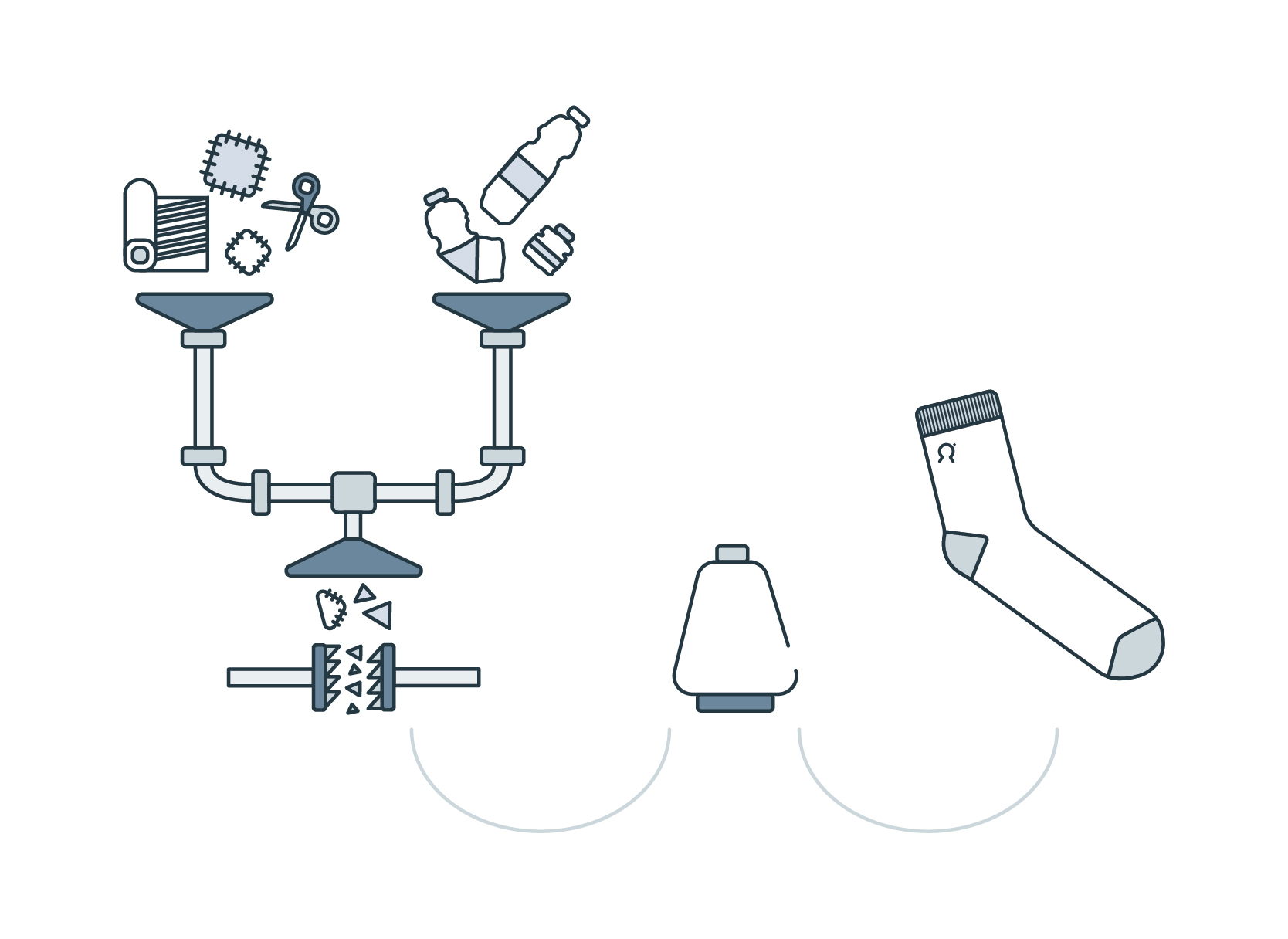 How they were made
The yarn used comes from cotton surplus and recycled plastic bottles. This mechanical process saves a lot of water and resources compared to the production of a classic pair of cotton socks.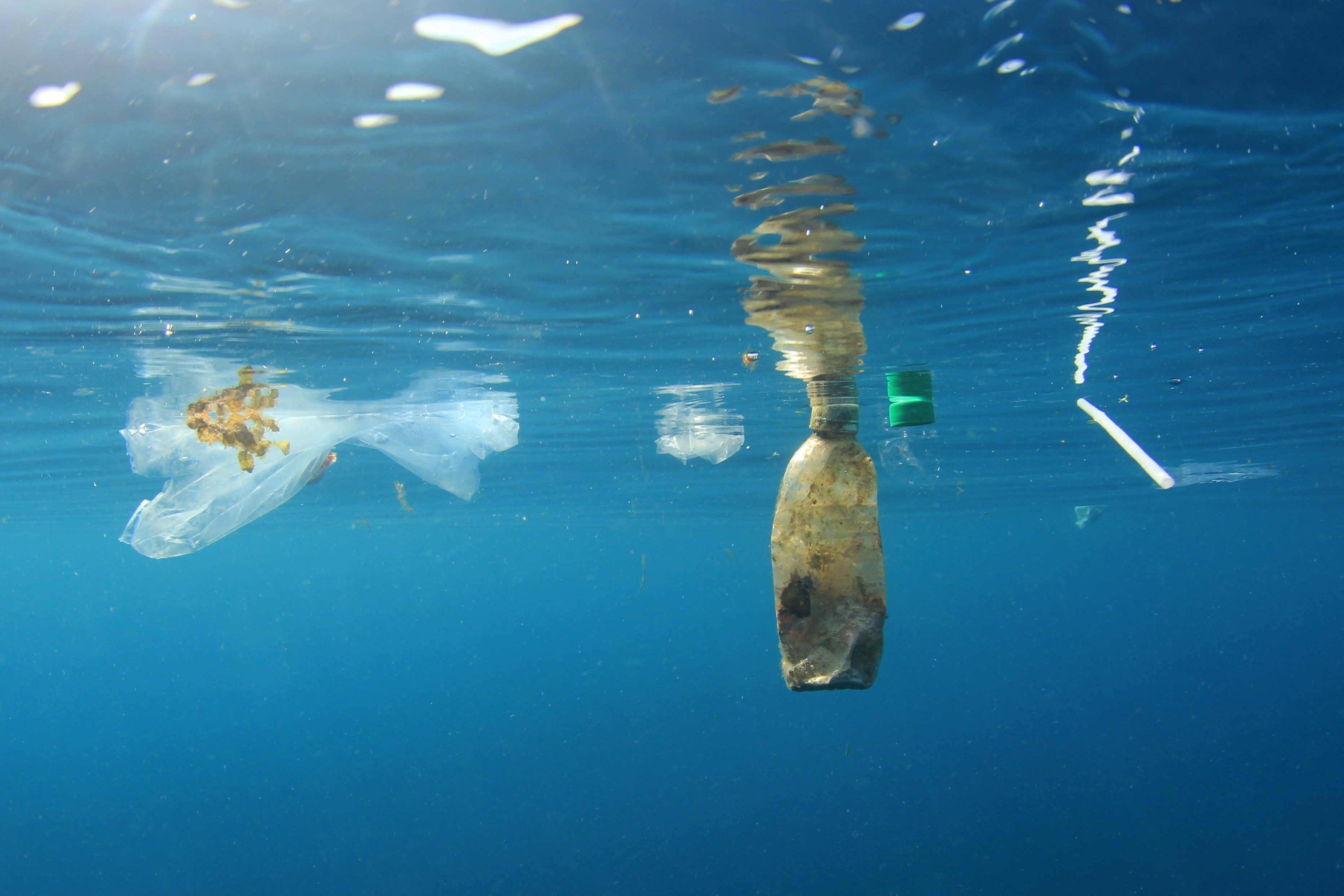 Environmental impact
With Rifò cotton socks we give a new life not only to cotton waste, but also to plastic bottles, which otherwise would end up polluting the world.
We produce huge and useless quantities of virgin polyester, why can't we only use the recycled one?
Thanks to presale it's possible to get a discount and avoid creating overproduction.
For presales that are longer than 2 weeks, the closer you get to the shipping date, the more the discount applied will decrease, never going below 10%.
The presale ends one day before the date indicated.