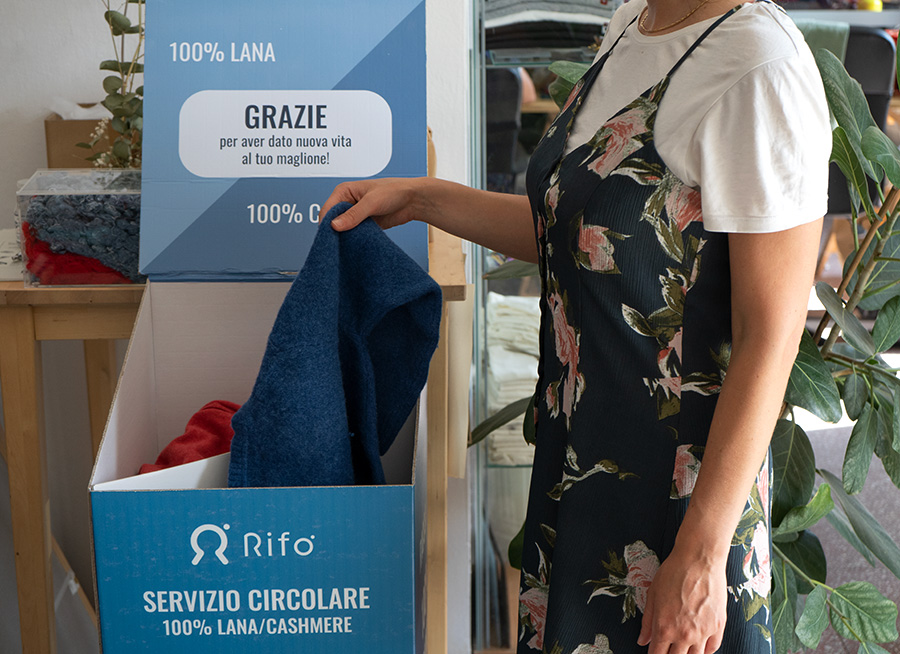 Do you have a shop? Would you partecipate to a circular economy project?
We are more than a brand, we are a project. We consider ourselves this way and for this reason we also want to involve the shops that resell our products in the collection initiative.

We receive many requests from people who would like to participate, but through physical collection points, so we thought of them for this extension of the circular service.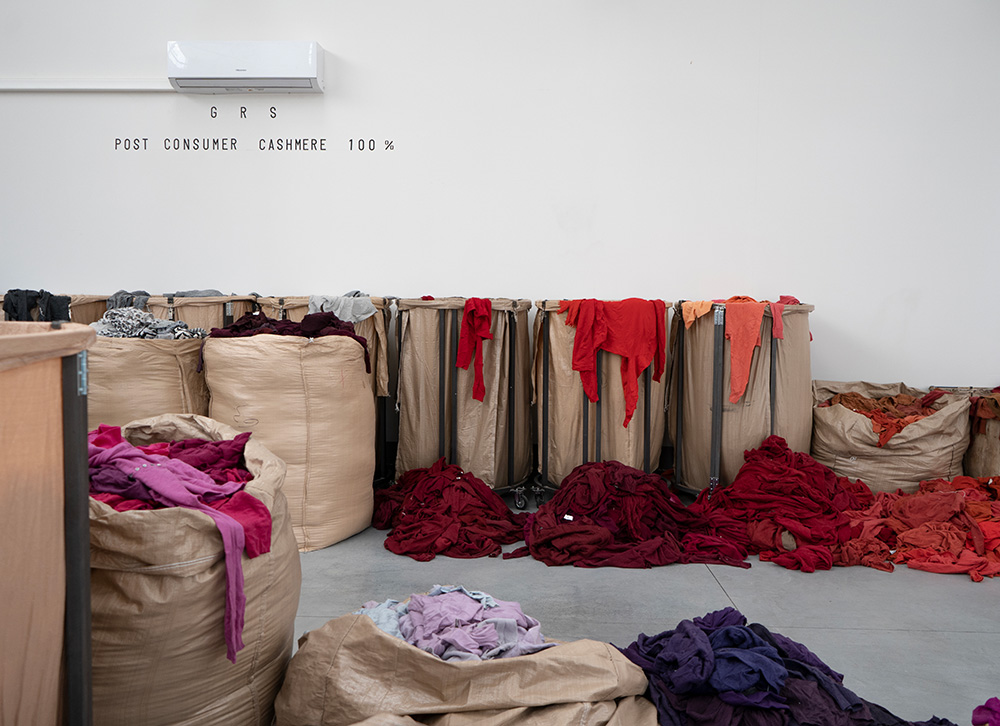 Involve your clients and help them decluttering
With the pandemic, people have acquired more and more interest in sustainability and above all they have made order in their homes and inside them. Decluttering has thus become a topical issue. The question remains: where to bring all this material you want to get rid of?

A circular economy project is what is needed. Thus it is possible to make order and have a positive impact, transforming old clothes into a new sustainable textile resource.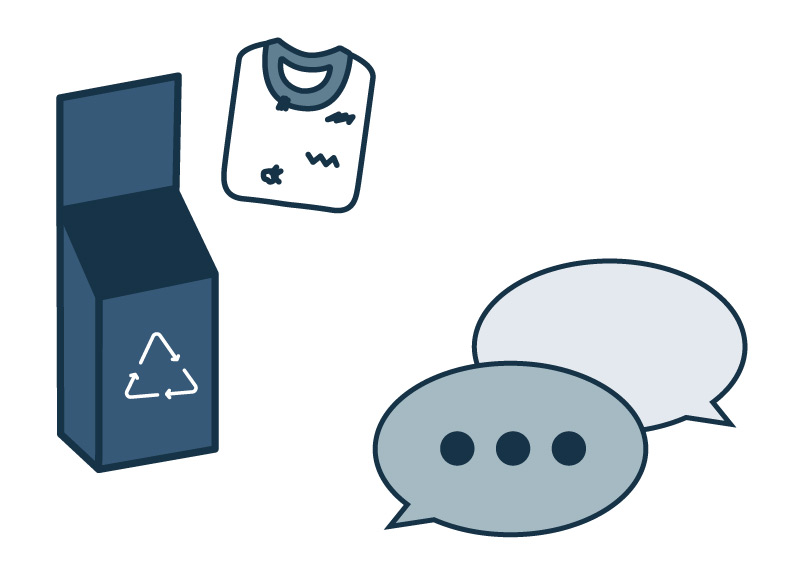 Give them a concrete reason to come back
Through our service you can offer something really useful to your customers, which will inspire them to come back to your shop and talk about it with friends.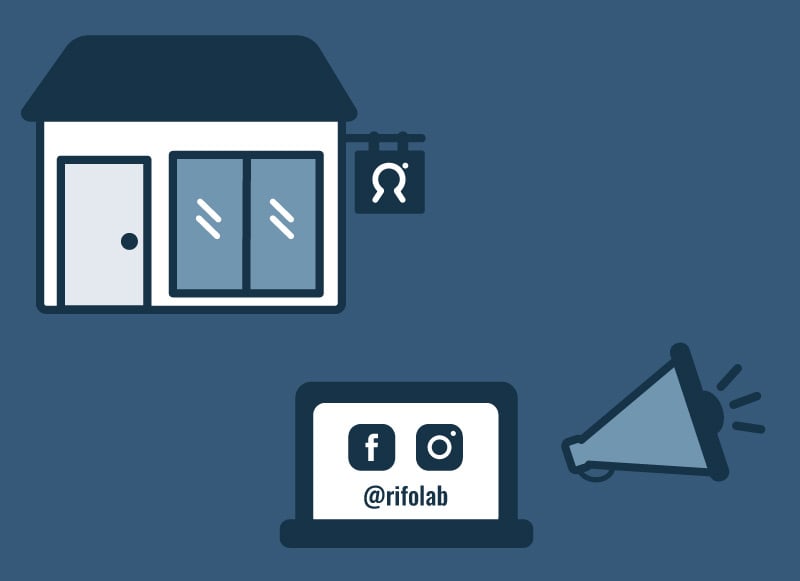 Become a Rifolutionary shop, we'll tell people about it
We too will contribute to this positive word of mouth. We aim to create a map of physical collection points for 100% wool and 100% cashmere garments, a network spread throughout Italy and abroad.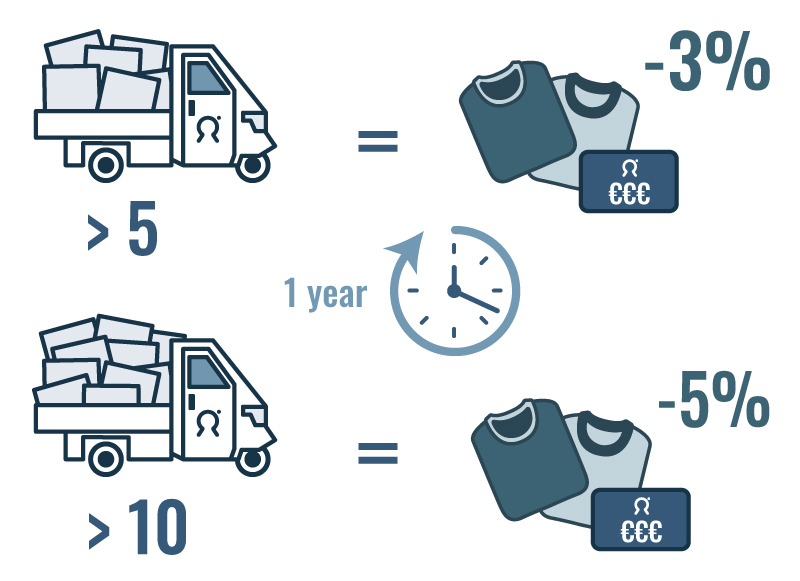 General conditions and benefits
If through your shop you have placed at least one order of Rifò products, you can request the circular service box for free.


You will only be able to accept garments labeled 100% wool and 100% cashmere and it is important that these are divided correctly at the time of shipment.


We suggest that you give your customers a discount for the clothes they wear, but you can manage this service however you want.


We will reward you with discounts on your future orders:

From 5 to 9 shipments in one year of at least 5 kg each = 3% discount on the next order

10 or more shipments in a year of at least 5 kg = 5% discount on the next order