@recycled-material://cdn.shopify.com/s/files/1/0293/9627/1197/files/icone__2_232x.jpg?v=1595839591@@made-in://cdn.shopify.com/s/files/1/0293/9627/1197/files/icone__3_232x.jpg?v=1595839606@@social-impact://cdn.shopify.com/s/files/1/0293/9627/1197/files/icone__1_3_232x.jpg?v=1595839847@
Recycled Cotton T-Shirt Woman Franca
The t-shirt Franca is a fresh and sustainable 100% cotton t-shirt, made half of organic cotton and half of recycled cotton from industrial waste.

COMPOSITION: 50% recycled cotton from production waste, 50% organic cotton
WASHING CARE: To take care of your Rifò t-shirt, wash it at 30 degrees with a gentle cycle. If you can, wash it by hand.
Franca t-shirt was made in Prato by Andrea , 21 km from our office.
The recycled cotton yarn we use is GRS (Global Recycled Standard) and Oeko Tex 100 certified.
For every purchase on our online shop we donate 2 € to a social impact project. Donations are equally distributed to the various associations. Learn more about the projects here.
FOR EU COUNTRIES: Free standard shipping in 3-5 days for all orders over 150€. Size change and free returns within 60 days. For other shipping times and costs see our table. You can choose Repack, the reusable packaging.
2 YEARS LOVE LASTS WARRANTY: All Rifò garments are handcrafted with passion, respecting high quality standards. If you ever find some manufacturing imperfection in Rifò products, we will repair them and return them to you as new. For more information visit this page.
PRESALE
Shipping from: 30/05/2022
We put our products in pre-sale in order to make a discount without creating an overproduction, keeping an high quality standard.
If your order contains one or more products not in pre-sale that you want to receive before, you can write us at ciao@rifo-lab.com and ask for a new delivery.
Presale ends the day before the date specified.
Half recycled, half organic regular t-shirt
Inspiration
Franca is a simple t-shirt and therefore indispensable in the wardrobe. Thanks to its breathable and natural fabric it is super comfortable to wear even on the hottest days, inside a pair of pants, or under a '90s dress.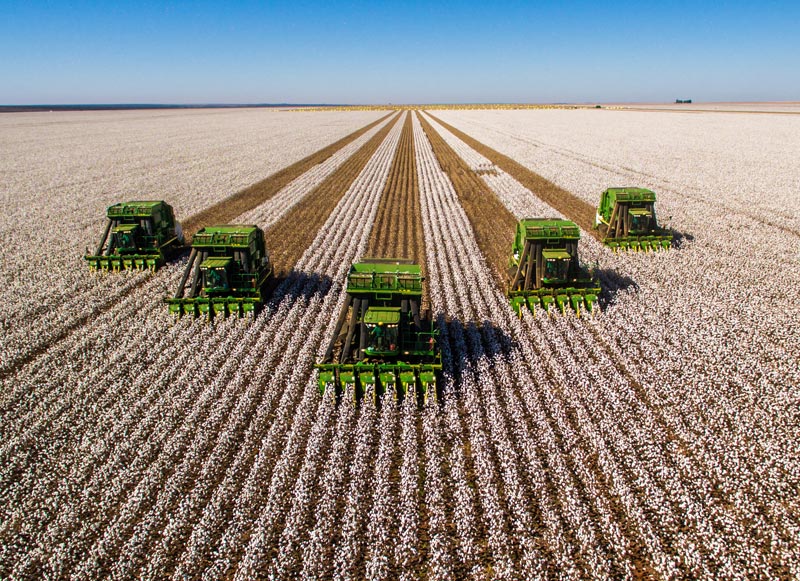 Environmental impact
Organic cotton comes from a non-intensive cultivation , which does not deplete the soil and therefore requires much less water. This jersey allows to save about 84% of water, compared to a cotton genetically modified to be more productive.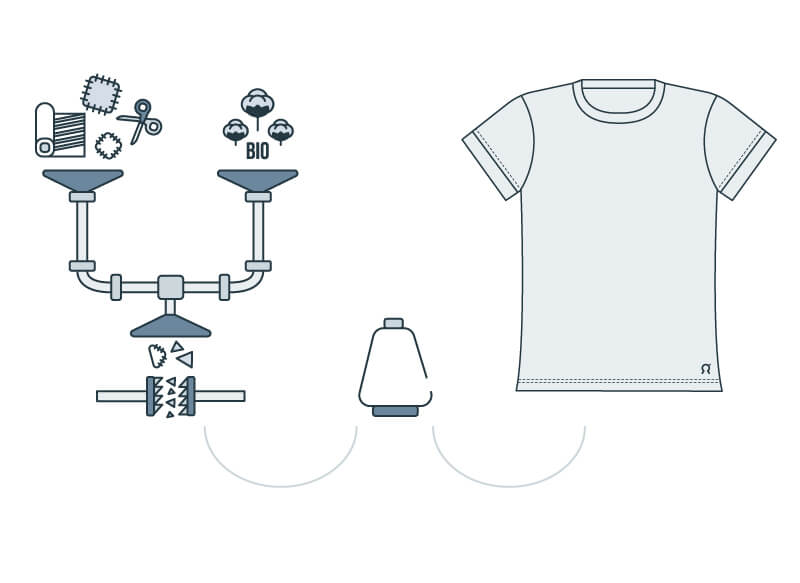 How it is made
With this new composition we achieved the goal of a recycled but completely natural jersey fabric. 50% is made from recycled cotton from industrial waste, while the other 50% is made from virgin organic cotton.
Who made it
In his laboratory in Prato Andrea has been making jersey garments for a lifetime. This is why we chose him for our rcycled t-shirts and polo shirts.