@recycled-material://rifo-lab.com/cdn/shop/files/RECYCLED-AND-RECYCLABLE_129d7618-8d99-4120-ba62-31a39c500e4b_232x.jpg?v=1689341265@@made-in://rifo-lab.com/cdn/shop/files/REMADE-IN-ITALY_e5d4f298-cc6a-4c4e-8220-ed7f4fbcf220_232x.jpg?v=1689341143@@social-impact://rifo-lab.com/cdn/shop/files/SOCIAL-IMPACT_b9b9a263-21d3-4a44-a48e-f8c5852f0bad_232x.jpg?v=1689340982@
Have a positive impact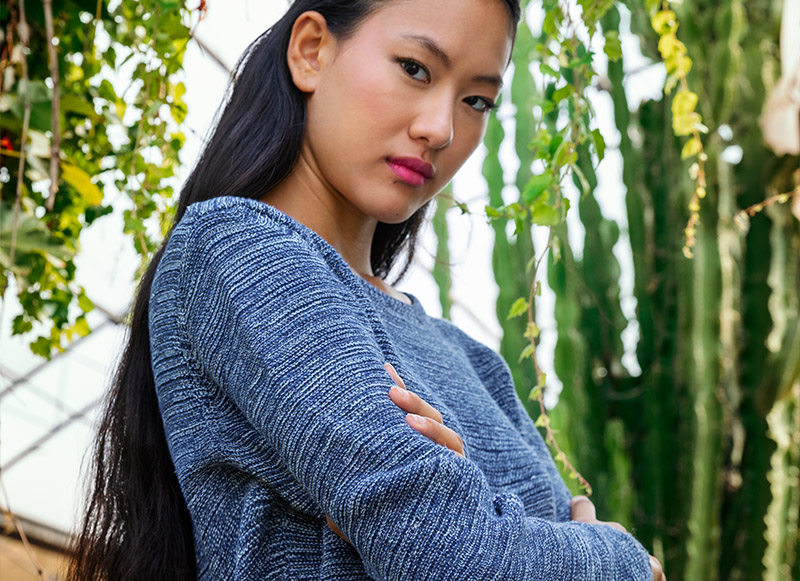 How to wear it
Raffaella is a woman cotton sweater for women perfect for mid-season. Basic but with a very particular texture given even from the jeans yarn, it enhances even the simplest of outfits. It can be worn outside the trousers, or inside with a belt for a sophisticated final effect.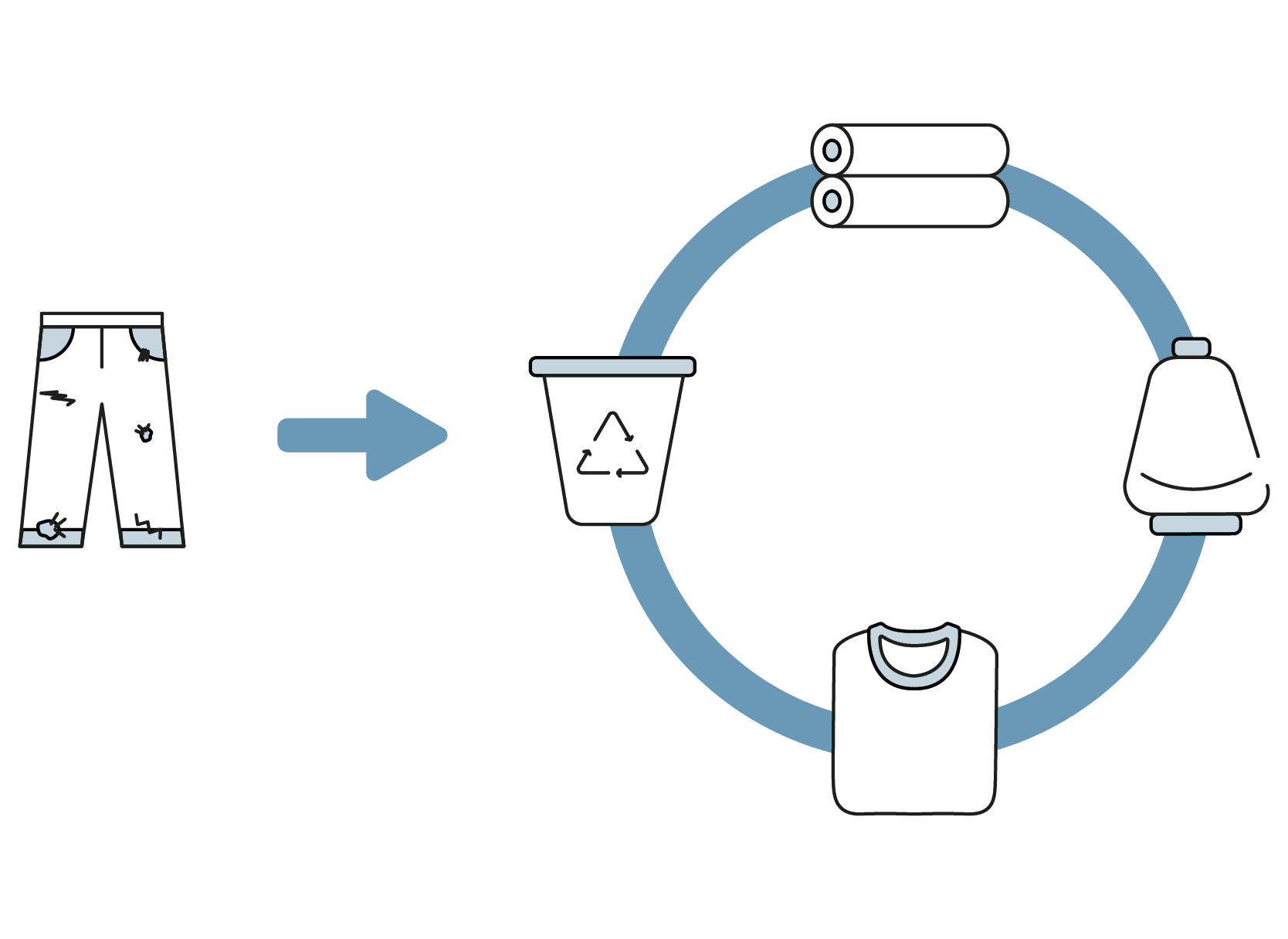 How it was made
Raffaella is made from old jeans, transformed into two new yarn colors: Atlantic blue and Mediterranean blue.
To obtain the "signalless television effect", we used two dark and one light colored yarns, which are joined together in the weaving randomly. This process makes Raffaella's recycled denim sweater a very special one-off piece.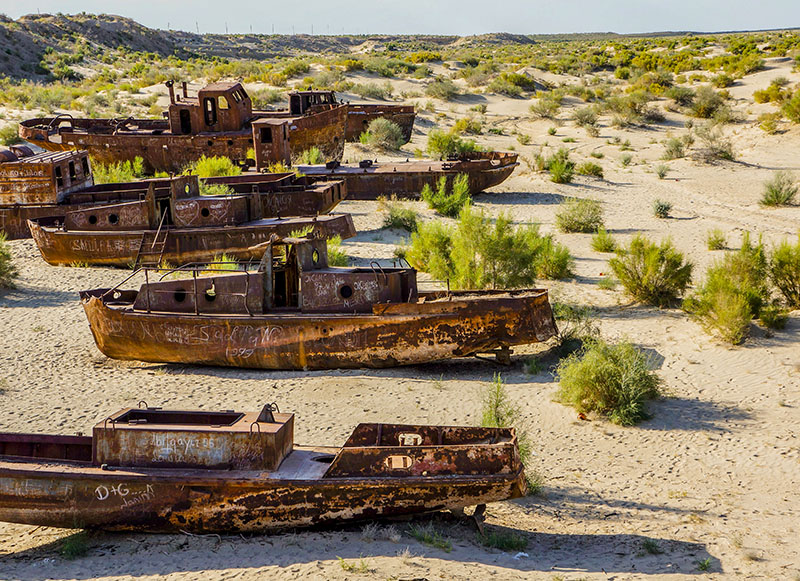 Environmental Impact
To make each Rifò denim garment we estimate that they have been recycled from two to five pairs of old jeans consuming only 80 liters of water, against the 3000 required by an identical virgin cotton garment. The result is a reduction of roughly 87% water consumption, 77% energy and 93% CO2.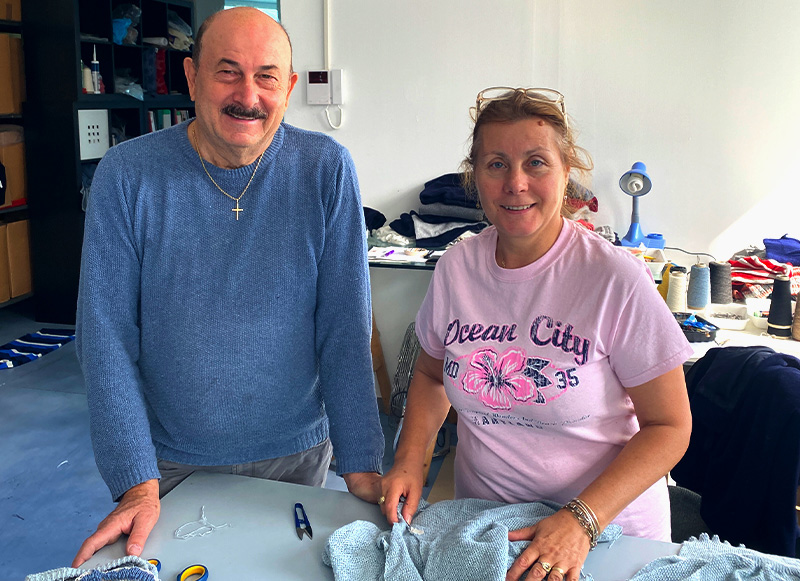 Who made it
Rifò recycled jeans sweaters are really a 0 miles production. They are made by Lena and Bruno, in their family factory, 12 km from us. Their knitwear is now specialized in the use of recycled yarns, which give them a lot of satisfaction.
Thanks to presale it's possible to get a discount and avoid creating overproduction.
For presales that are longer than 2 weeks, the closer you get to the shipping date, the more the discount applied will decrease, never going below 10%.
The presale ends one day before the date indicated.