@recycled-material://cdn.shopify.com/s/files/1/0293/9627/1197/files/icone__2_232x.jpg?v=1595839591@@made-in://cdn.shopify.com/s/files/1/0293/9627/1197/files/icone__3_232x.jpg?v=1595839606@@social-impact://cdn.shopify.com/s/files/1/0293/9627/1197/files/icone__1_3_232x.jpg?v=1595839847@
Recycled Cashmere Sweater Woman Carolina #Anchemeno
LIMITED EDITION. The recycled cashmere sweater Carolina with the embroidery made by the artists of Almeno Nevicasse is our manifesto against Black Friday.
It weighs 270 g and was made joining together three different yarns.
Wraparound neck
Stockinette stitch
Slightly oversized, short and boxy fit
COMPOSITION: 95% recycled cashmere, 5% recycled wool. The embroidery is made with an acrylic yarn that you can easily remove in case you want to recycle them.
WASHING CARE: We suggest to wash the recycled cashmere garments by hand, to better maintain cashmere's quality. Alternatively you can choose a machine wash at a maximum of 30° with a gentle cycle. If you decide to wash them by hand, do firstly a light centrifuge to drain the water, then dry them naturally by lying them on a horizontal surface.
Our manifesto against Black Friday Anche Meno was embroidered by Francesca and Rebecca, the artists of Almeno Nevicasse. The recycled cashmere sweater Alda was knitted by Eugenio in his family workshop just 10 km from us. To make it it has been used a yarn recycled by the local "Cenciaioli" of Prato, GRS (Global Recycled Standard) certified.
For each anti-Black Friday sweater purchased we will donate 5 € to a special training inclusion and social impact project. Find out more on our page dedicated to Green Week.
Free standard shipping in 3-5 days for all orders over 150€ for EU countries. Size change and free returns within 60 days. For shipping times and costs see our table. You can choose Repack, the reusable packaging.
LOVE LASTS WARRANTY: All Rifò garments are handcrafted with passion, respecting high quality standards. If you ever find some manufacturing imperfection in Rifò products, we will repair them and return them to you as new. For more information visit this page.
ANCHE MENO, the sweater against Black Friday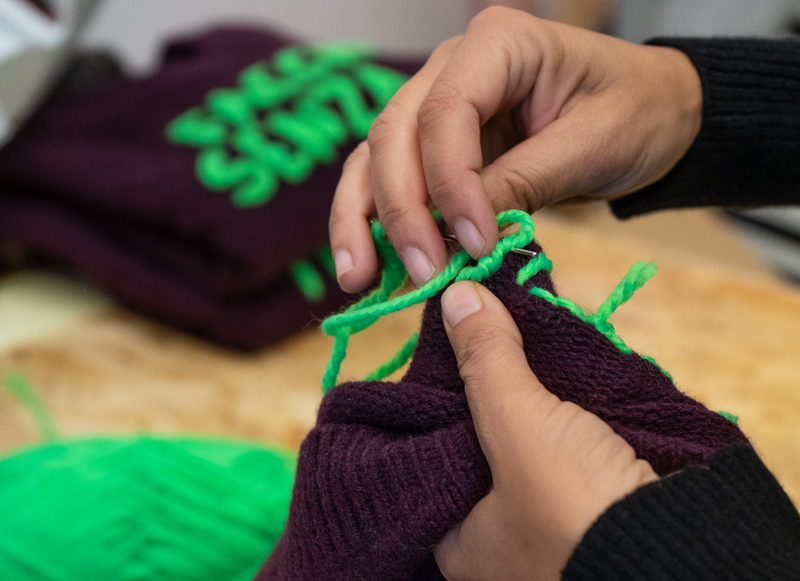 An embroidered manifesto
We want to launch our message against Black Friday and for the third consecutive year we have worked friends of Almeno Nevicasse.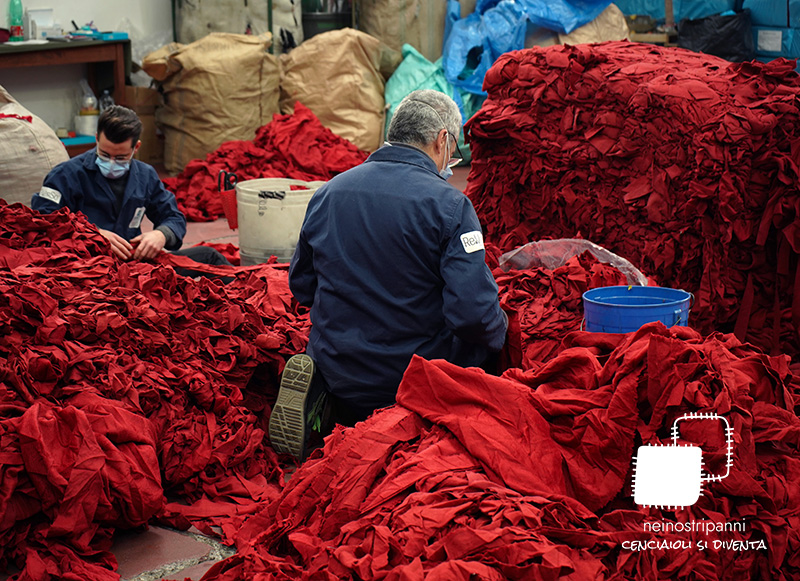 5 € for a social impact project
Like every Green Week we decide not to do sales but donate ** € 5 for each purchase of the week ** to social impact initiatives.
This year we will support a project that we stronly wanted. It combines the themes of ** inclusion ** and ** training **, with those of our ** production chain **. It's ** a school for cenciaioli ** i and will be called Nei Nostri Panni. Do you want to know more? [Visit this page] (https://rifo-lab.com/pages/green-week).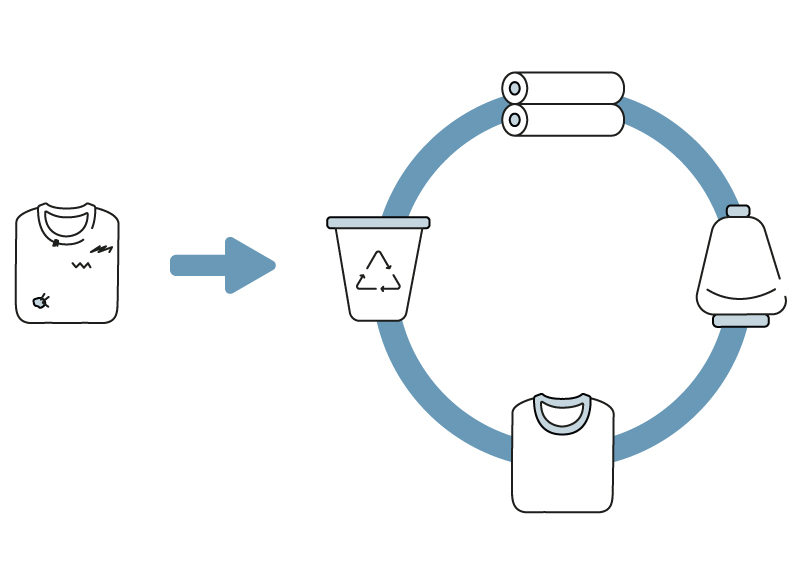 How it was made
The Carolina recycled cashmere sweater is made with a pre-loved yarn, because it was born from the regeneration of old clothes that continue to tell their story, despite having taken on a new shape. The old sweaters are in fact selected by color, reduced to fiber and transformed into a new sustainable yarn.
FOREVER SERVICE: If you want to give your Rifò sweater back after two years you can send it back to us and we will recycled it again. You will also receive a coupon to be used on our shop online. Visit the dedicated page for more information.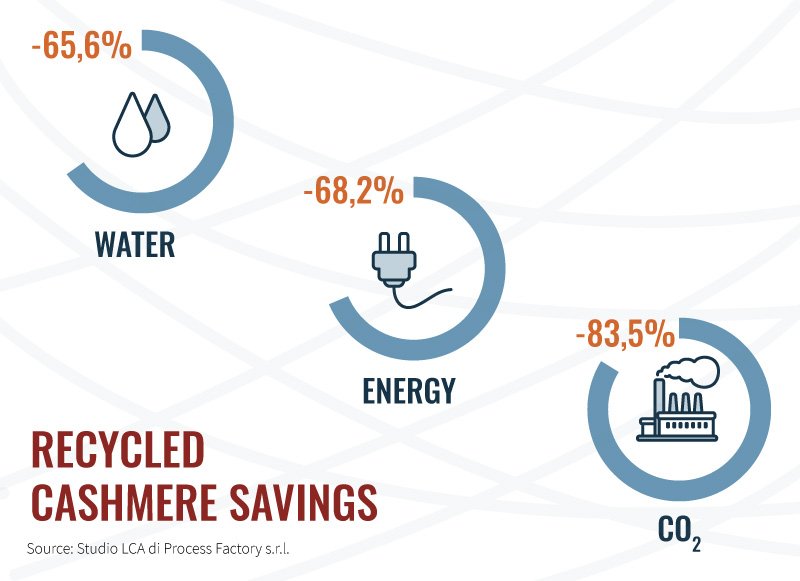 Environmental Impact
Selecting old cashmere sweaters by color it is possible to avoid dyeing the recycled yarn again. This mechanical process therefore allows to save many liters of water as well as dyes and chemicals, preserving the water reserves of the planet. Furthermore, unlike virgin cashmere, recycled cashmere avoids the desertification of the Asian highlands where the goats producing the precious wool are intensively bred.
CERTIFICATIONS: Our recycled cashmere wool is certified GRS (Global Recycling Standard).