@recycled-material://rifo-lab.com/cdn/shop/files/RECYCLED-AND-RECYCLABLE_129d7618-8d99-4120-ba62-31a39c500e4b_232x.jpg?v=1689341265@@made-in://rifo-lab.com/cdn/shop/files/REMADE-IN-ITALY_e5d4f298-cc6a-4c4e-8220-ed7f4fbcf220_232x.jpg?v=1689341143@@social-impact://rifo-lab.com/cdn/shop/files/SOCIAL-IMPACT_b9b9a263-21d3-4a44-a48e-f8c5852f0bad_232x.jpg?v=1689340982@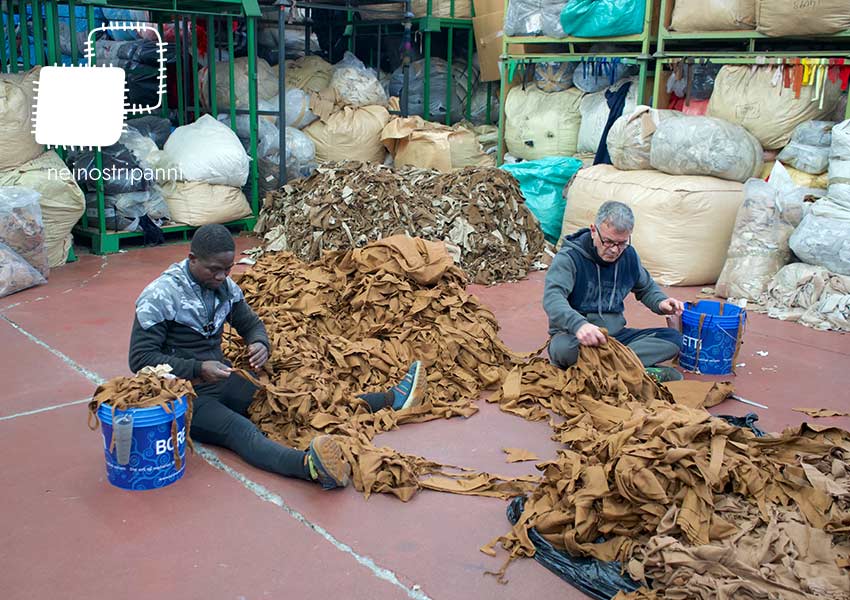 Social impact
For every purchase on our online shop, we will donate 2€ to the social impact project Nei nostri panni, cenciaiolis to be, which aims to create a school for ragmen, the artisans of textile recycling. Every donation will support the training of young people coming from the local immigrant reception centres.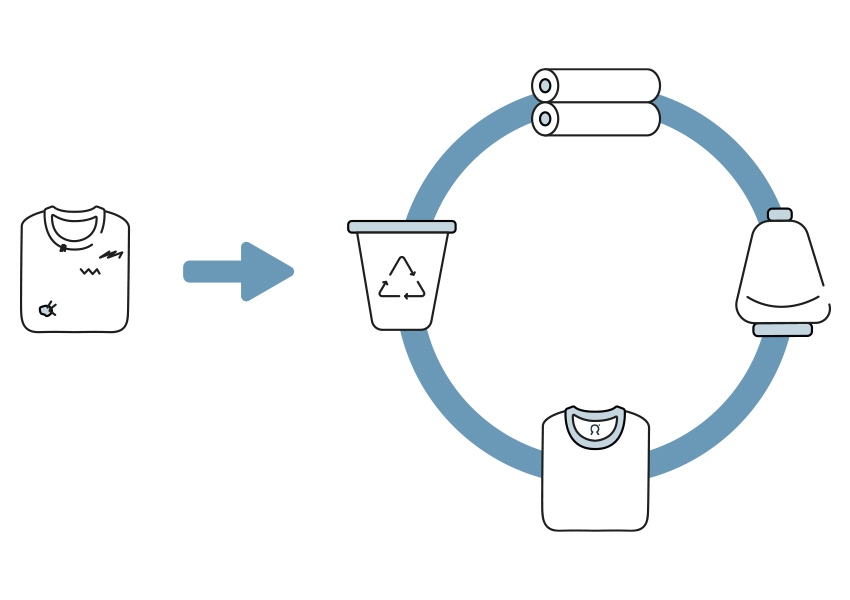 How it was made
This recycled cashmere sweater is made with a pre-loved yarn, because it was born from the recycling of old clothes that continue to tell their story, despite having taken on a new shape. The old sweaters are in fact selected by color, reduced to fiber and transformed into a new sustainable yarn.
FOREVER SERVICE: If you want to give your Rifò sweater back after two years you can send it back to us and we will recycled it again. You will also receive a coupon to be used on our shop online. Visit the dedicated page for more information.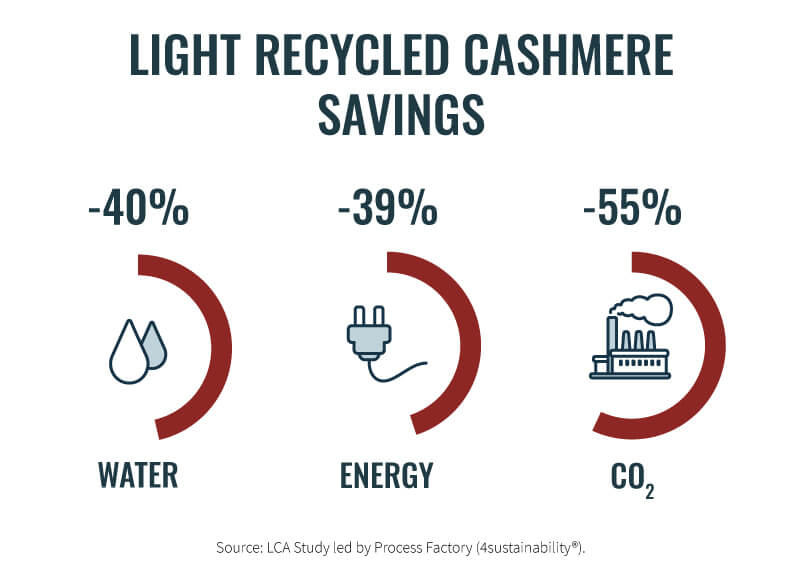 Environmental impact
Do you know what the characteristics of light cashmere are? It is a finer and therefore lighter yarn, which results in sophisticated, comfortable and warm garments. In order to create it, it is necessary to include more virgin material.
However, 70 percent of this sweater is still made of recycled fibres from old cashmere sweaters. Sorting them by colour makes it possible to avoid further dyeing of the yarn.
This mechanical process enables us to save many litres of water and avoids the use of dyes and polluting chemicals, helping to preserve the planet's water reserves.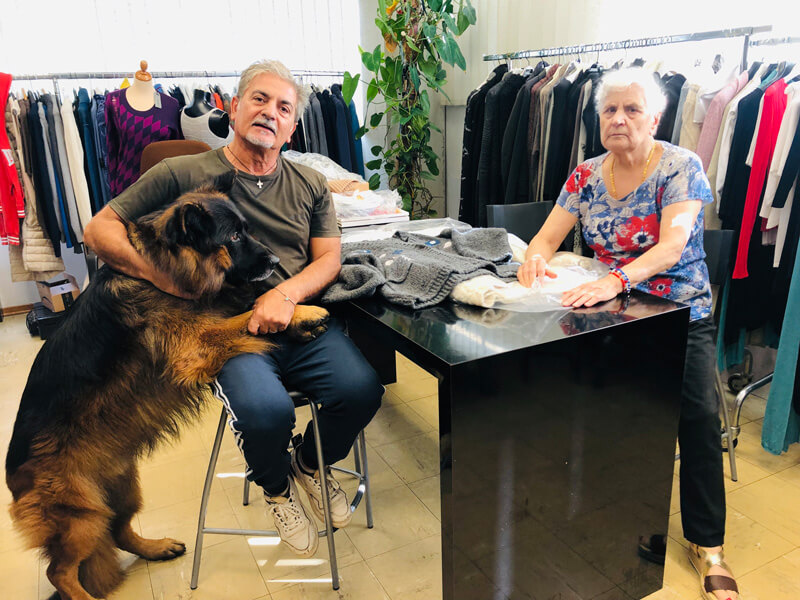 Who made it
Eugenio, in the family business, where the sweet Arturo supervises the work and welcomes us every time we visit them. In this workshop a few kilometers from us, knitwear is a serious matter, and it is made with great care and attention to details.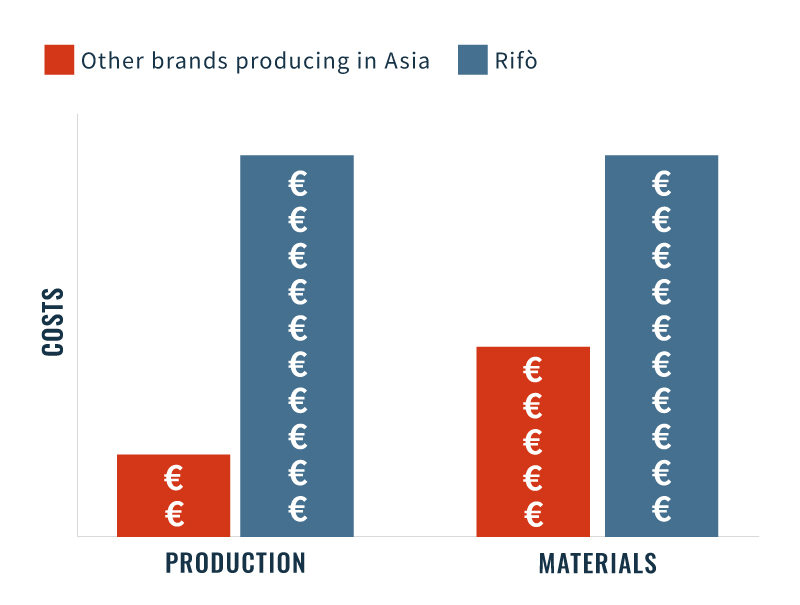 Transparent prices
Why do we say our prices are fair 365 days a year?
Because we choose to produce in Italy, with valuable craftsmanship. Because we choose quality raw materials that are sustainable for the planet. Because we produce small quantities to limit waste, which makes it difficult for us to lower unit costs.
That's not all. Compared to our costs, we have a low profit margin. We don't intend to accumulate wealth, we rather reinvest in research, which allows us to create value and grow as a brand.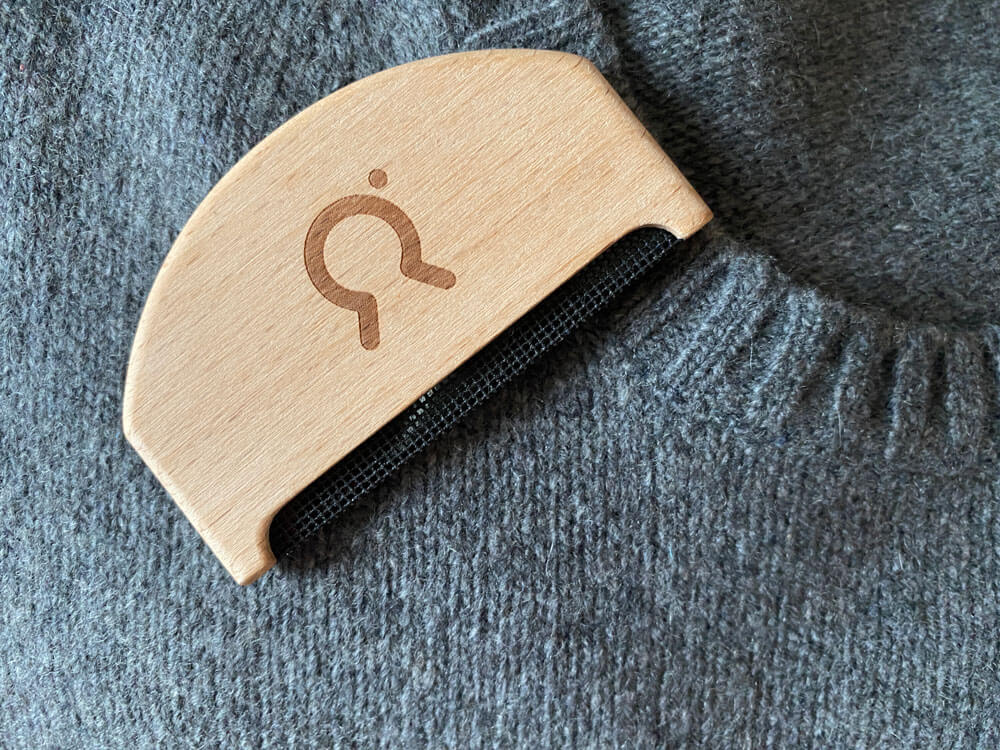 Johnny the lint remover
It removes lint and dots in a gentle and effective way. Free for orders over € 200, otherwise you can buy it here.
Thanks to presale it's possible to get a discount and avoid creating overproduction.
For presales that are longer than 2 weeks, the closer you get to the shipping date, the more the discount applied will decrease, never going below 10%.
The presale ends one day before the date indicated.
The light cashmere blend features a higher proportion of virgin material, allowing for a finer yarn that is equally warm and comfortable.