If you are a company or an organization interested in creating custom clothing and accessories, such as sustainable corporate gifts or promotional items, here is what we offer and how we can collaborate.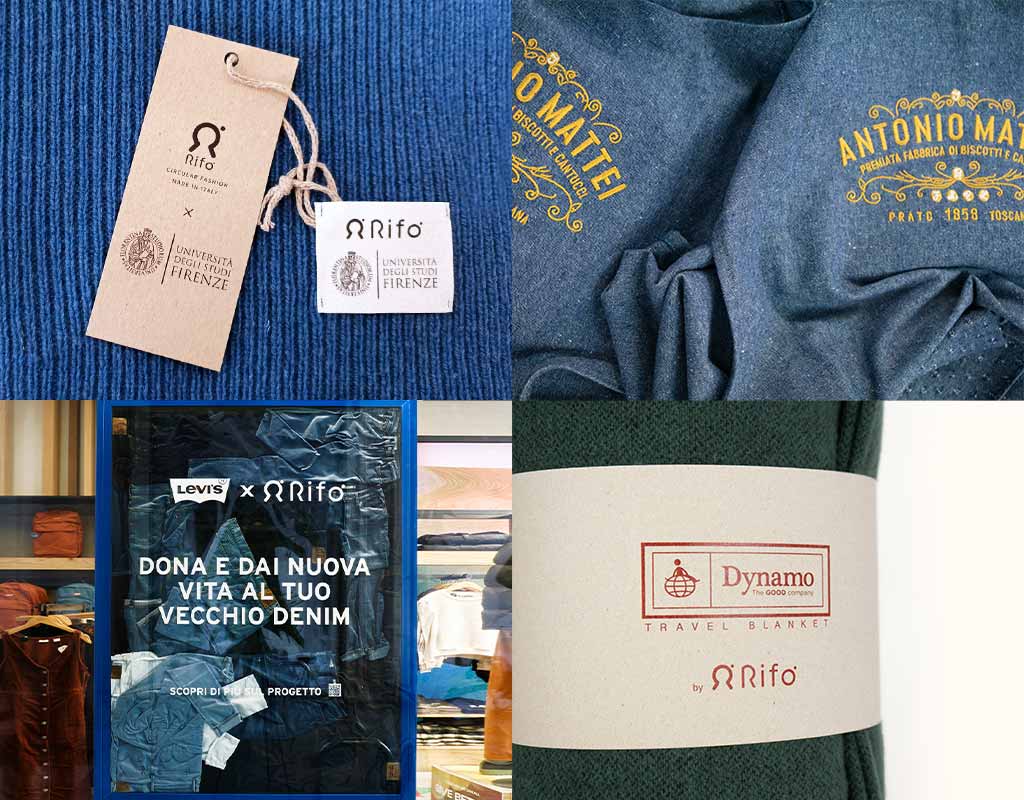 Personalization for gadgets and corporate gifts
We have always been an active, curious, and open brand when it comes to collaborations and special projects. Our goal is to promote the connection between circular fashion and those who share these same values, just like us.
Based on this foundation, many collaborations with local and international companies and brands have been born.
You can find them all collected here.
Scroll down to find out more about this service!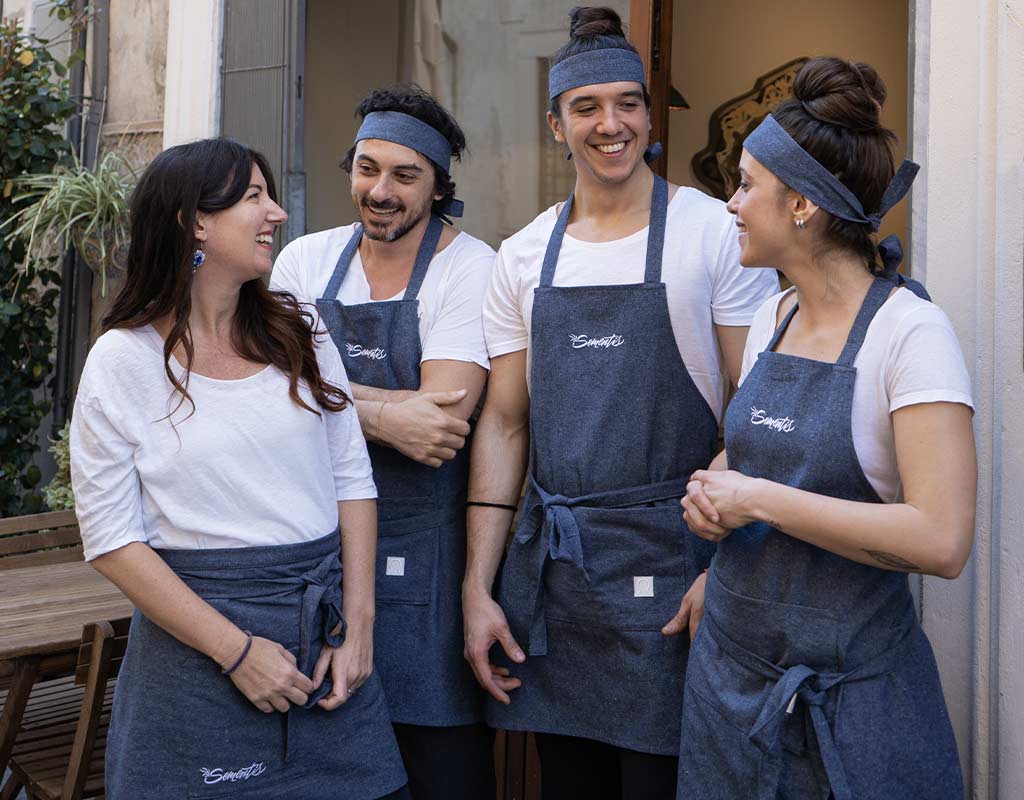 How to request a customized product?
If you have a project in mind for a garment or accessory you would like to create using our recycled and sustainable materials, we can assess its feasibility together.
Please consider the following information before submitting your request:
Minimum order of

50 pieces

Possibility of product customization through

printing, embroidery, patches or label

, with a minimum requirement of

100 pieces for each item

Option to request Rifòs sustainable packaging at an additional cost
We are excited to collaborate with you and bring your vision to life!
Send your request to create a product in collaboration
We will ask you some questions to better understand your idea, and our team will respond to your request as soon as possible.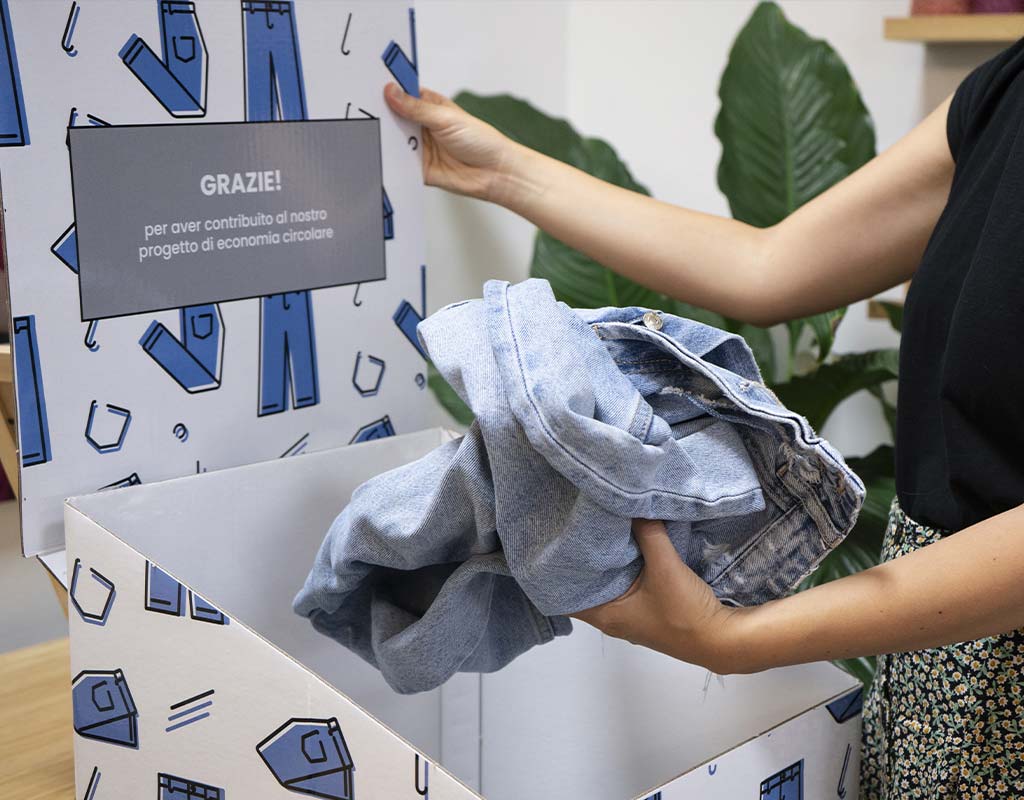 Circular products recycled by you
Are you familiar with our circular services yet?
By placing our collection boxes in your company, you can actively participate in the collection of old garments, which can be recycled and repurposed to create personalized clothing or accessories. Furthermore, in order to make this initiative more concrete, we can furnish you with a comprehensive report that highlights the positive impact created, thus augmenting the tangible aspect of our collaboration.