If you love to knit you can also choose to make your own recycled cashmere garments and accessories.
We partnered with BettaKnit to make it possible and we created RE-Cashmere balls!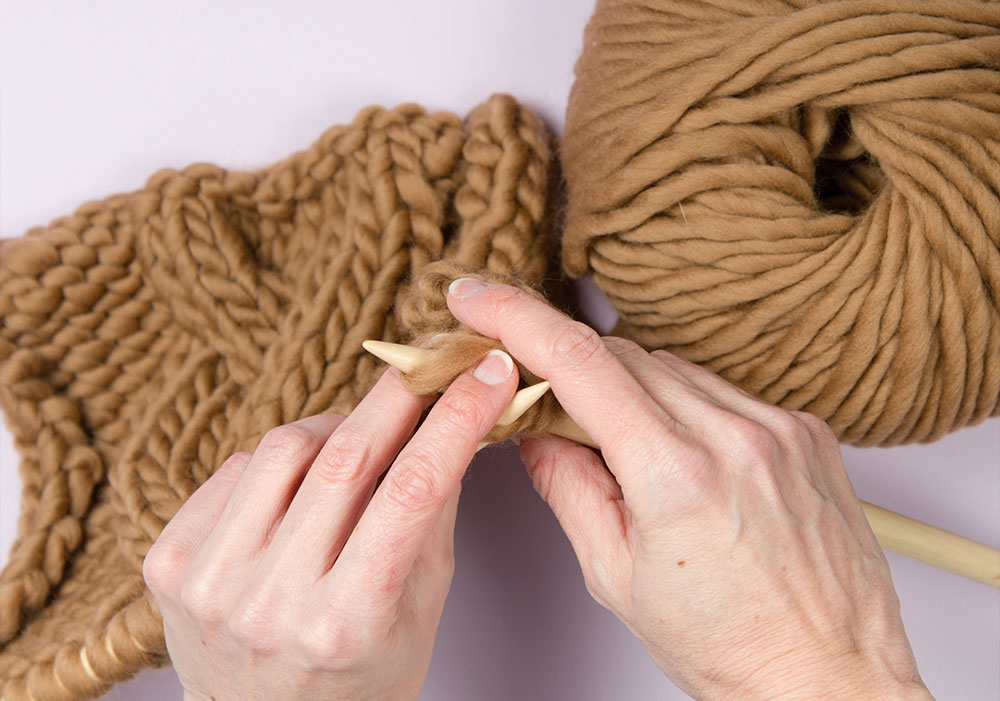 Emotional value
We wanted to give people the opportunity to unleash their imagination and to create their own recycled cashmere garments. Because there is nothing more emotional than a handmade knit garment; and as we always say, sustainability starts first of all from the ability to become attached to things.
The famous grandmother's sweater, the one we always talk about when we refer to emotional fashion, is made just this way: handcrafted by a loved one, tailor-made for someone, carefully chosen in terms of colors and stitch.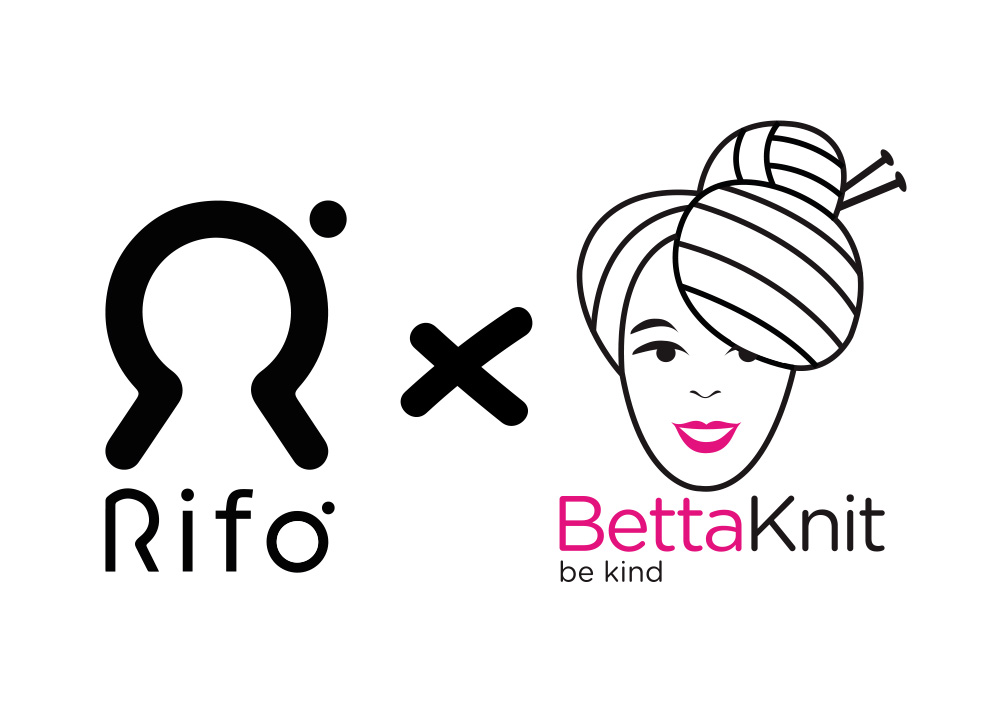 Rifò X BettaKnit
To create the recycled cashmere balls we joined forces with Bettaknit, a fantastic company with which we share the origin in the textile district of Prato, but above all values and traditions.
Just like Rifò, Bettaknit was born as a positive response to fast fashion, promoting the idea of consuming less and consuming better. And more: taking the time not only to love a garment, but also to create it.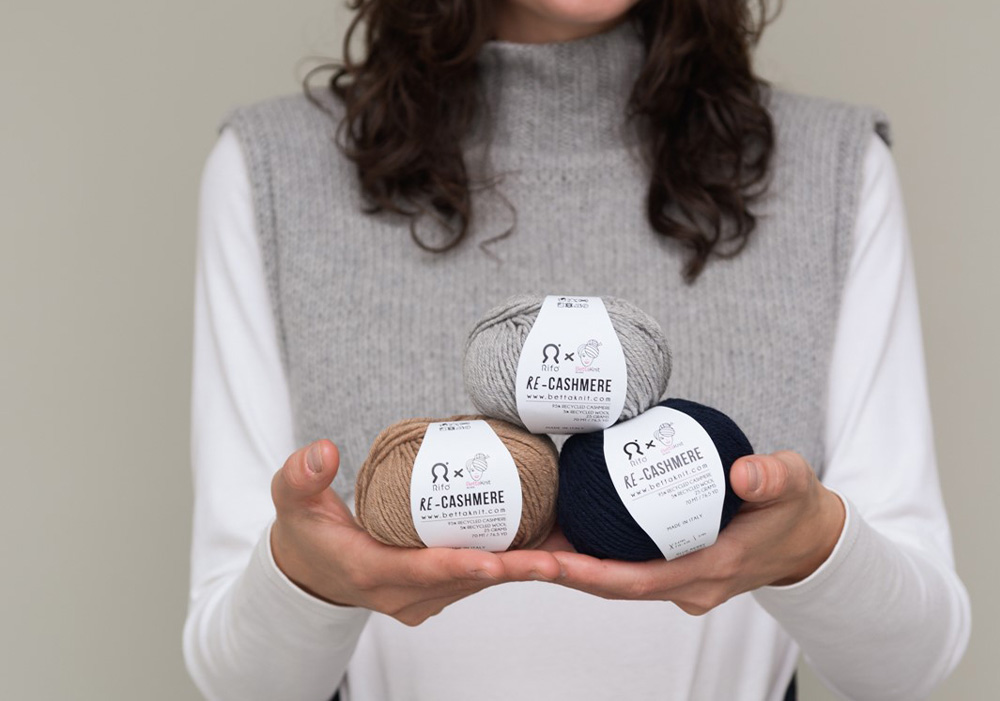 RE-Cashmere ball yarn
The RE-Cashmere balls, born from the Rifò x BettaKnit collaboration, have been designed in 5 classic and timeless colors, just like the art of knitting: Gray Calce, Beige Sughero, Blue Mora, Black Ardesia and Grey Cemento.
On Bettaknit website you can choose the single ball, or otherwise a kit, with a project to follow.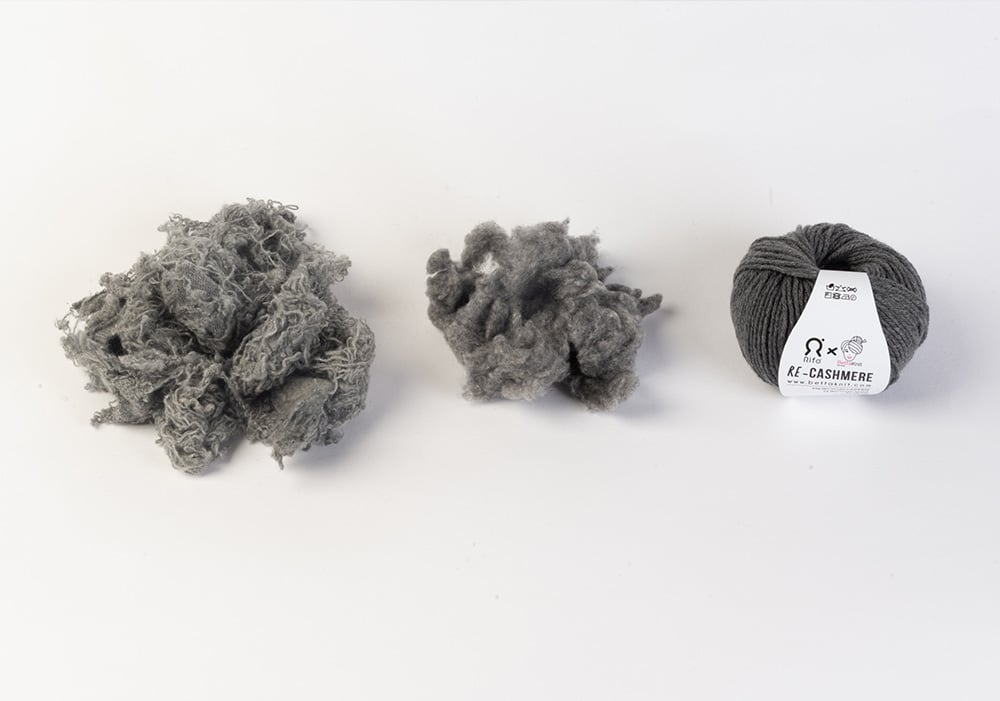 The recycled yarn
The recycled cashmere yarn that you can find for sale in the Betta Knit online shop is exactly what we use for the creation of our garments. It is composed of 95% recycled cashmere and 5% merino virgin wool which gives the garment resistance.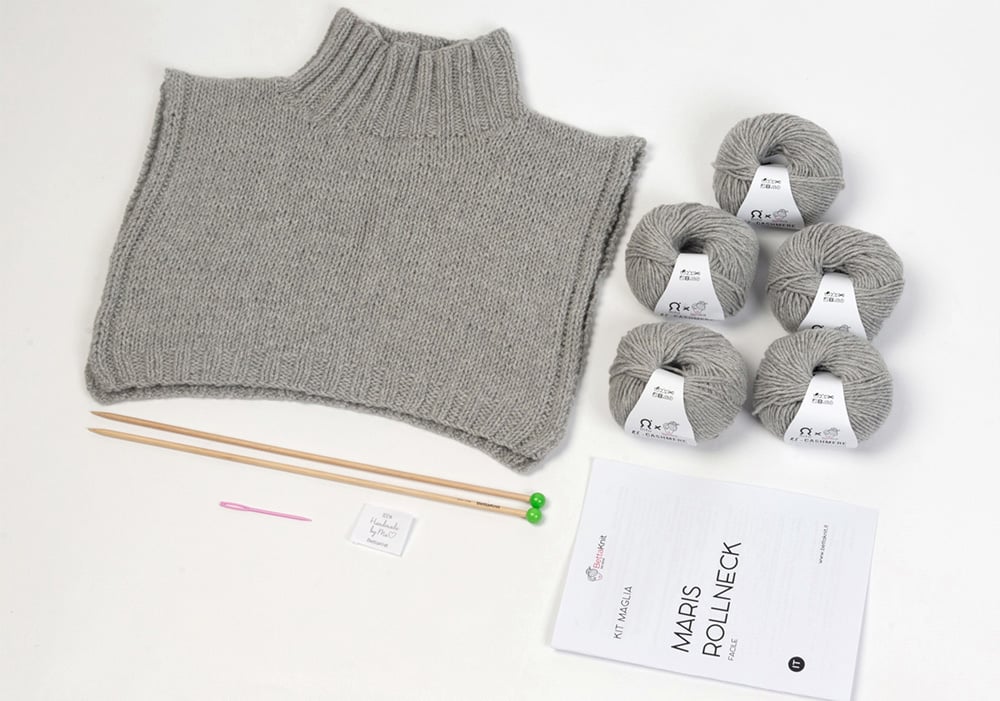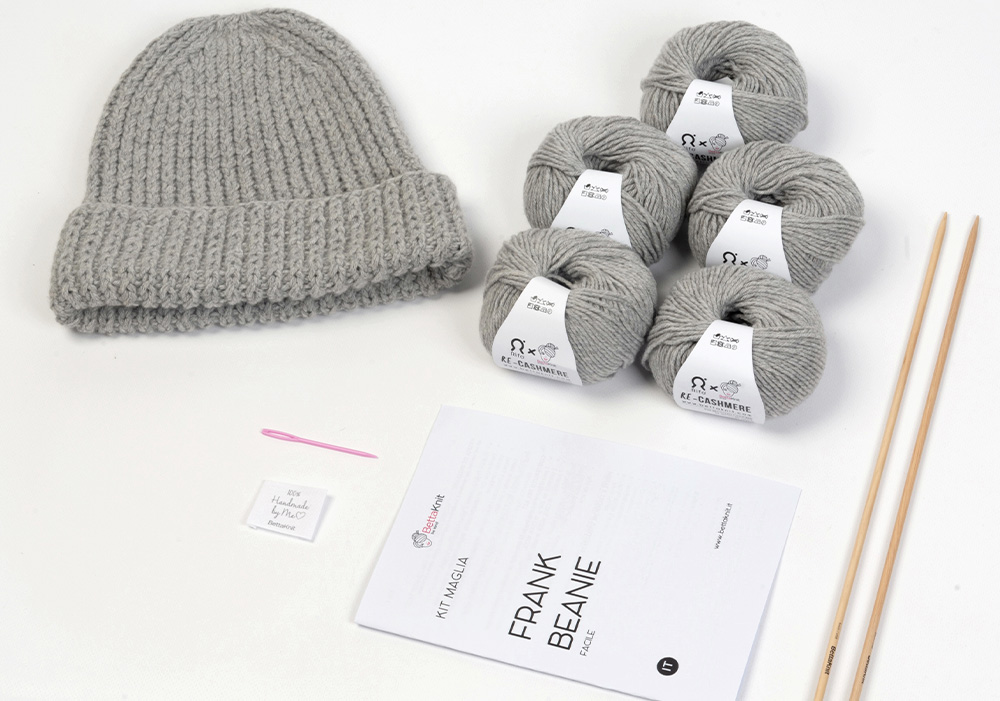 Bettaknit's kits
With the regenerated cashmere yarn of Rifò, Bettaknit created two beautiful kits of a simple level, which can be followed to create two specific knitted garments, even if you are a beginner.
Frank Beanie: a unisex beanie hat with a slightly wide rib stitch on the head.
Maris Rollneck: an adorable "front", the object that solves every outfit and protects you from the cold even with a slightly low-cut coat, but without cluttering you.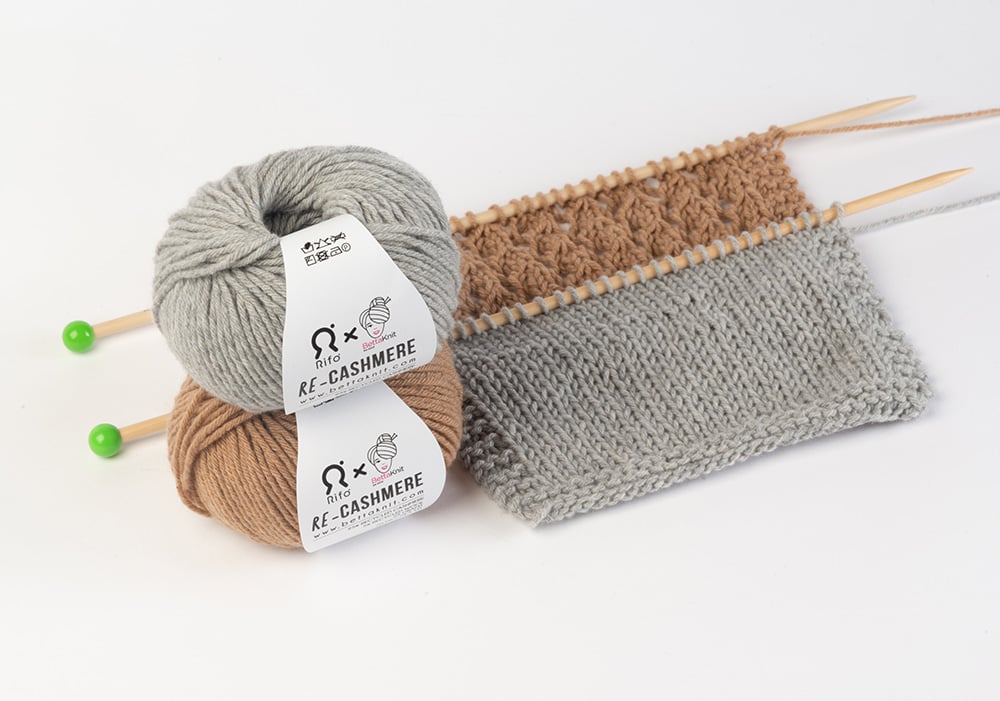 One ball of yarn, many possibilities
Each ball of RE-Cashmere is made from 5 threads twisted together and has a unit weight of 25 grams and a length of 70 cm.
It lends itself very well to being worked both with unicchet (3-4 mm) and with needles (3-5 mm).
In particular, the advantage of creating a product by hand with the recycled cashmere, lies in the possibility of indulging in the types of sweaters, from the well-defined to the more perforated ones.
If for any knitting machine creating very large stitches represents a limit due to the lenghth of the fiber, shorter than virgin yarn, working by hand allows you to control the creation with unparalleled care, which will give great satisfaction to all knitting lovers.