The limits of sustainable fashion
Designing and developing a sustainable clothing line implies a constant search for balance.
Between values and growth,
between the rule and its exception,
between demand and supply.

That's why we want to be clear and explain the limits we face every day while trying to expand our range of recycled and sustainable clothing.
Long fibers or short fibers?
Compared to virgin materials, recycled ones have shorter fibers.
This is unavoidable and results in the need to insert small amounts of virgin or synthetic material.
In the case of recycled cashmere, the short length of the fibres also leads to a slight initial release of lint, a phenomenon that reduces with time and washing.
Is there any way to prevent this? Probably yes, but it would require the addition of polluting chemicals, or simply choosing virgin materials. That's why we prefer to stick to the sustainability of recycled materials and advise you on how to take better care of your garment to make it last longer.
Here you can learn all the tricks in our washing instructions.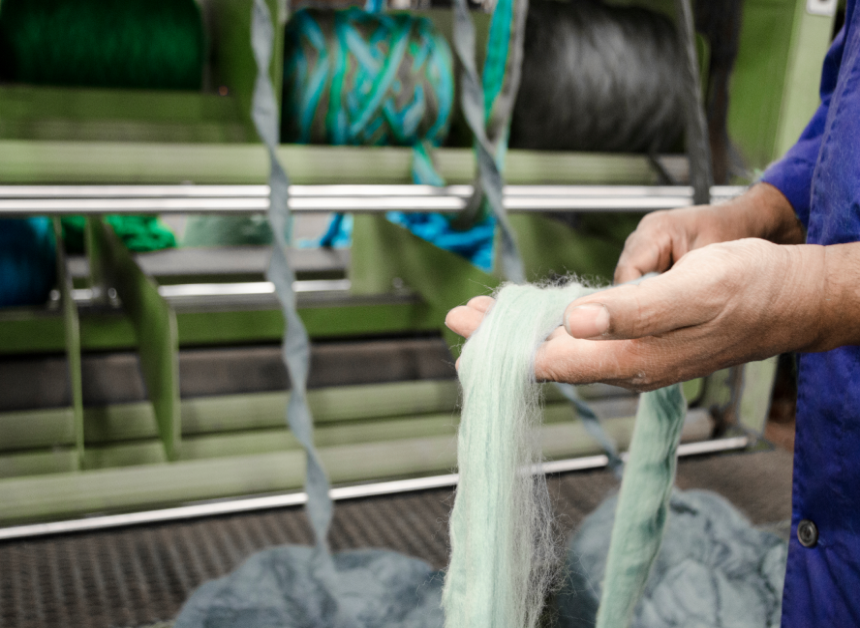 100% recycled or stronger?
We always say that .
This is why a garment made out of more than 2-3 materials is the least sustainable and recyclable possible..
Nevertheless, sometimes we too had to surrender.
We also had to resort to Lycra in some cases, which is needed to strengthen certain knitted garments and make them more tight-fitting in delicate areas such as collars and ribs. We used it in low percentages that do not affect new recycling processes, yet can significantly increase the quality of a garment.
Low-impact of waterproof packaging?
Packaging is a major part of an e-commerce business.
Besides providing the circular Repack service option, we chose recycled cardboard as material for our parcels.
However, opting not to use nylon and plastics comes with limitations, starting with not being waterproof. While continuing with our research into alternative materials, the Hamletian question remains: "sustainable or waterproof?".
Trends or timeless design?
Fashion and sustainability often seem to be two opposing concepts.
Fast fashion, with its 1000 collections per year, has only exasperated the succession of fashions.
We believe that balance between style and sustainability can be restored. This is perhaps the most compelling limit and challenge for Rifò.
When we think of a garment, we ask ourselves: "Will it still look good in five years' time?". Our desire is to value the stories a garment can tell and at the same time make it capable of telling new ones.
Local production or choice expansion?
One of Rifò's rules is to produce locally , using all the resources that our textile district offers us.
It is a very large one, but certainly not infinite basin .
For this reason many times we find ourselves saying no to certain materials and productions because they are distant and impactful from a CO2 emissions point of view.
Questi sono i dilemmi legati alla moda sostenibile in cui pensiamo di poterci migliorare.
Tu pensi ce ne siano altri? Hai qualcosa da suggerirci?