Like every year we are against Black Friday discounts, so we launch our Green Week. This is an occasion to stop and think:
Do I really need to buy all this stuff?
Why should I waste my time looking for the cheaper offer?
Who is really choosing? Me or someone else?
EMMOBBASTA, ANCHE MENO!
(An Italian way to say: NOW IT'S ENOUGH!)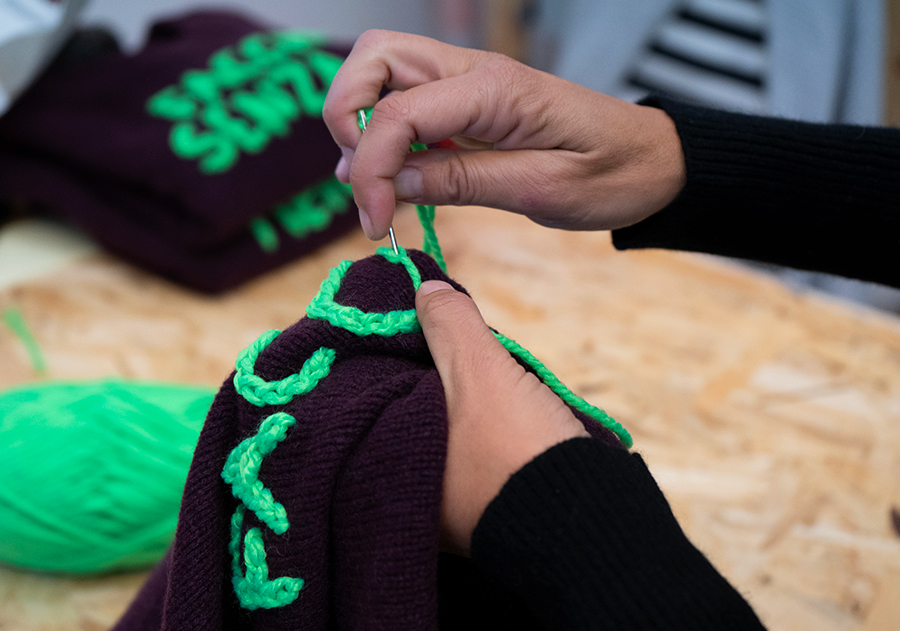 An embroidered Manifesto
It's now becoming a tradition. Like every Green weekwe collaborated with the friends, embrodery artist Almeno Nevicasse.
Together we choosed 3 recycled cashmere sweaters from our A/W 2021 collection (Carolina, Alda e Dante) and we used them like a canva to emboider our manifestos.
EMMOBBASTA, the first one we created and ANCHE MENO. Do you want to know how it was born?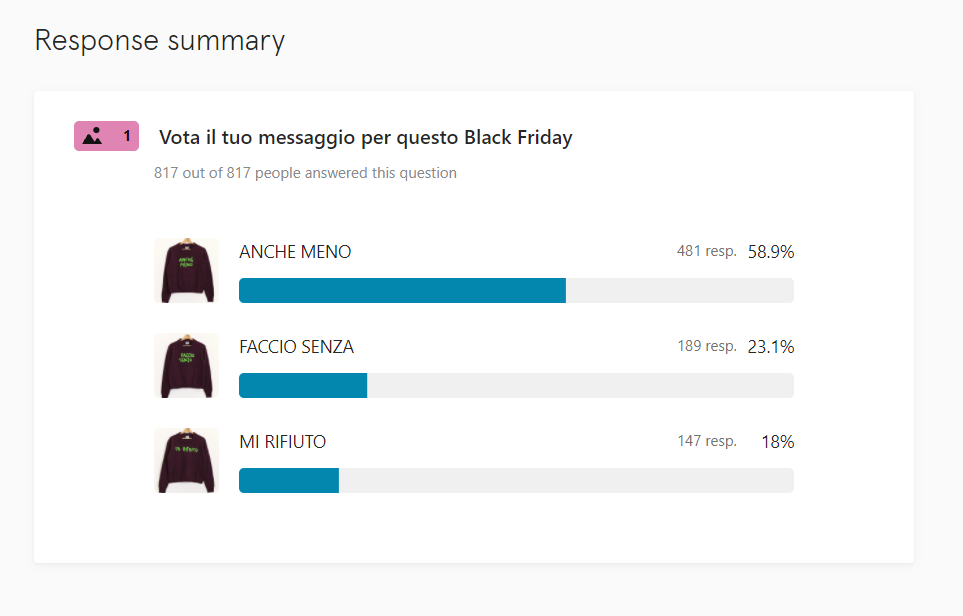 The contest
This year we asked you which message against Black Friday you wanted to send.
First of all we opened a contest to collect some ideas, then we decided the best ones together with Almeno Nevicasse jury.
ANCHE MENO (*Now it's enough*) is our manifesto against this Black Friday anxiety.
ANCHE MENO (*Now it's enough*) is our manifesto to support a more conscious consumption and fair prices allover the year.
We don't do sale...
Like every year during this week we decide to reduce our profits.
Yes, because € 5 of each purchase on our online shop will go to finance a brand new social impact project that combines the themes of integration and training with the safeguarding of a textile tradition.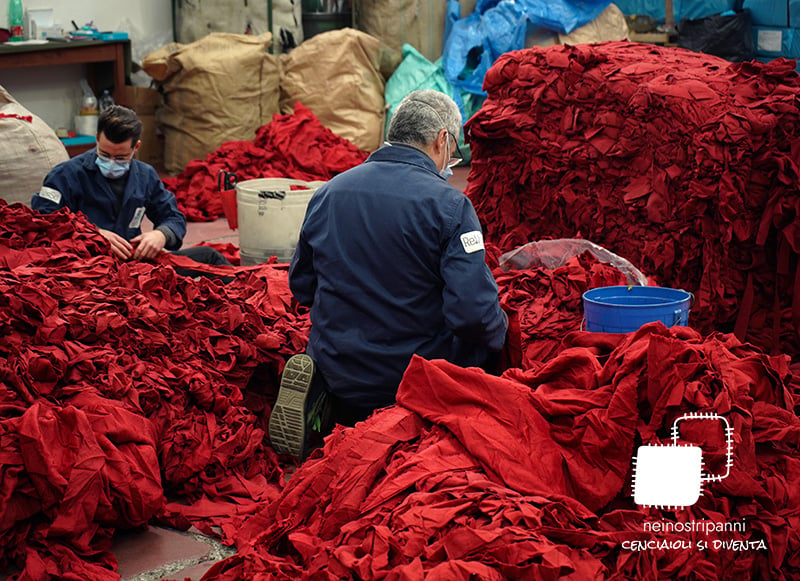 Cenciaiolis school
The "cenciaiolis" job is practiced less and less, so a rich local tradition risks getting lost.
This is why we want this profession to be valued and learned by new generations. New generations of citizens who may not have been born in Italy but will have the opportunity to become part of the society they live in, learning a job and a tradition.
"Nei nostri panni", will become our new social impact project, and will finance the paid training of people who really want to make Prato their new home.
Nei nostri panni
Cenciaiolis to be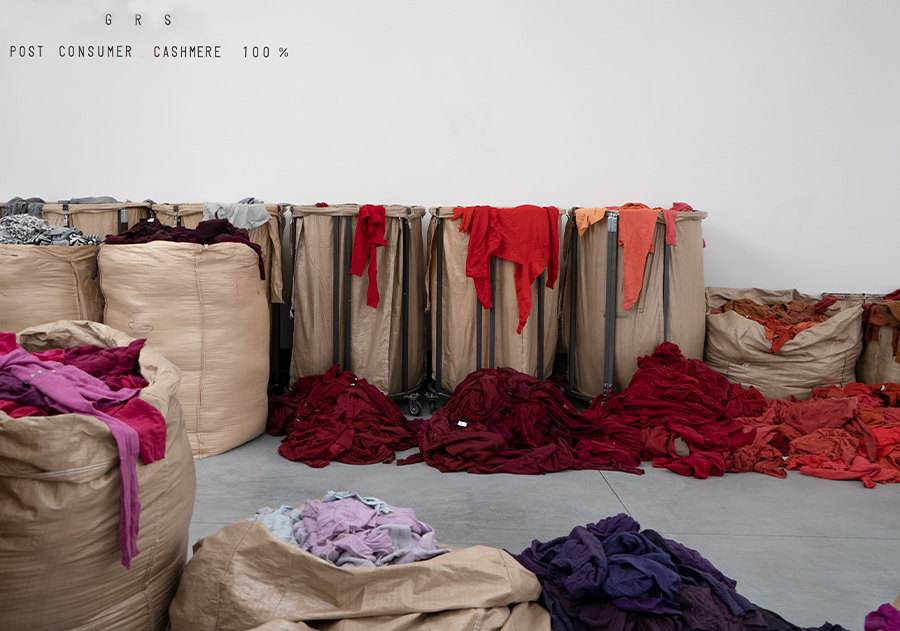 The recycling tradition
In Prato they have been recycling rags for more than 100 years.
Textile regeneration is a small industrial revolution that arises from the scarcity of raw materials and which has made the fortune of an entire city. We at Rifò try to value it every day with the creation of a clothing collection made with recycled yarns in Prato.