@recycled-material://rifo-lab.com/cdn/shop/files/RECYCLED-AND-RECYCLABLE_129d7618-8d99-4120-ba62-31a39c500e4b_232x.jpg?v=1689341265@@made-in://rifo-lab.com/cdn/shop/files/REMADE-IN-ITALY_e5d4f298-cc6a-4c4e-8220-ed7f4fbcf220_232x.jpg?v=1689341143@@social-impact://rifo-lab.com/cdn/shop/files/SOCIAL-IMPACT_b9b9a263-21d3-4a44-a48e-f8c5852f0bad_232x.jpg?v=1689340982@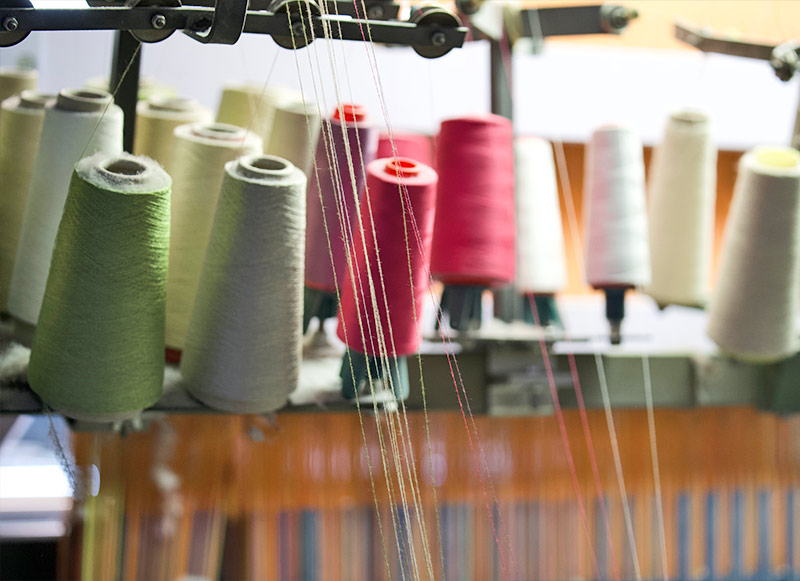 How it was made
Rifò shawls are made with recycled cotton from industrial pre-consumer waste and virgin cotton, that gives the strengh needed to this fabrics.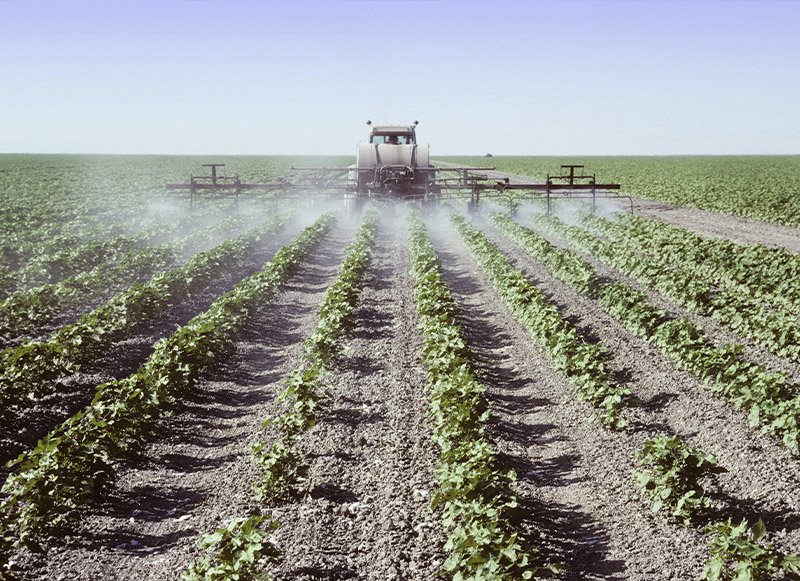 Environmental Impact
The positive impacts? We can save a huge amount of water comparing to a virgin cotton shawl, due to a lower cultivated lands usage and an ethical process that optimizes the resources needed. For example to make a Rifò shawl you need the equivalent of water of a 10 minutes shower, while for the same virgin cotton shawl a 45 minutes shower wouldn't be enough. In addition, a recycled cotton shawl reduces ecotoxicity, i.e. harmful substances dispersed into the environment.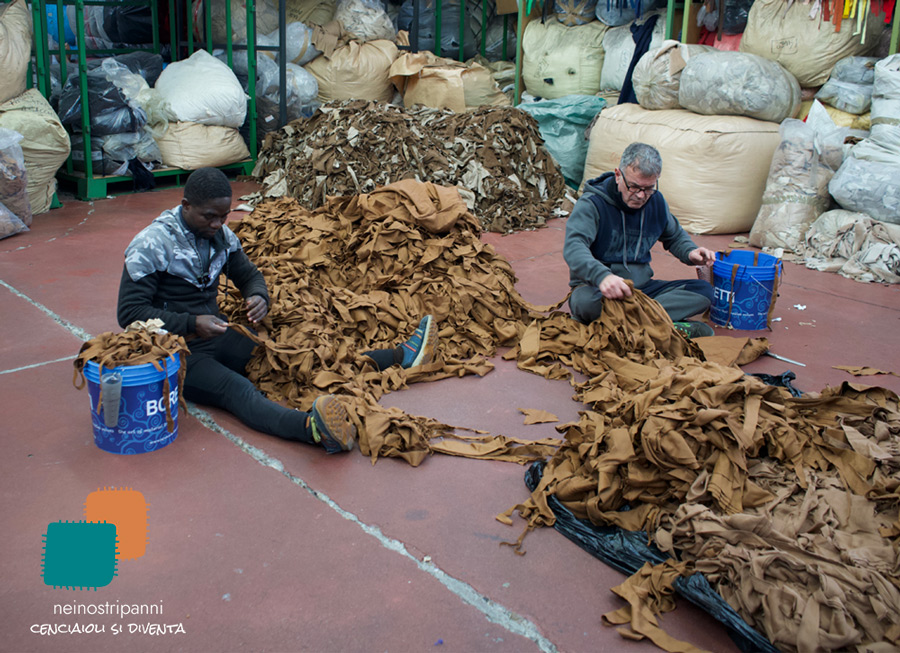 Social impact
For every purchase on our online shop, we will donate 2€ to the social impact project ** Nei nostri panni, cenciaiolis to be, which aims to create a school for cenciaioli, the artisans of textile recycling. Every donation will support the training of young people coming from the local immigrant reception centres.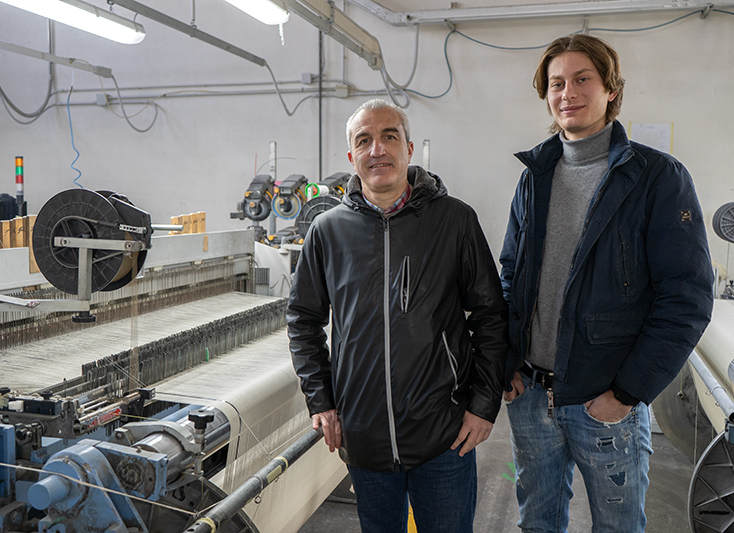 Who made it
Rifò shawls are woven by David with the help of Gabriele in Prato, with looms that have been in operation for more than 50 years!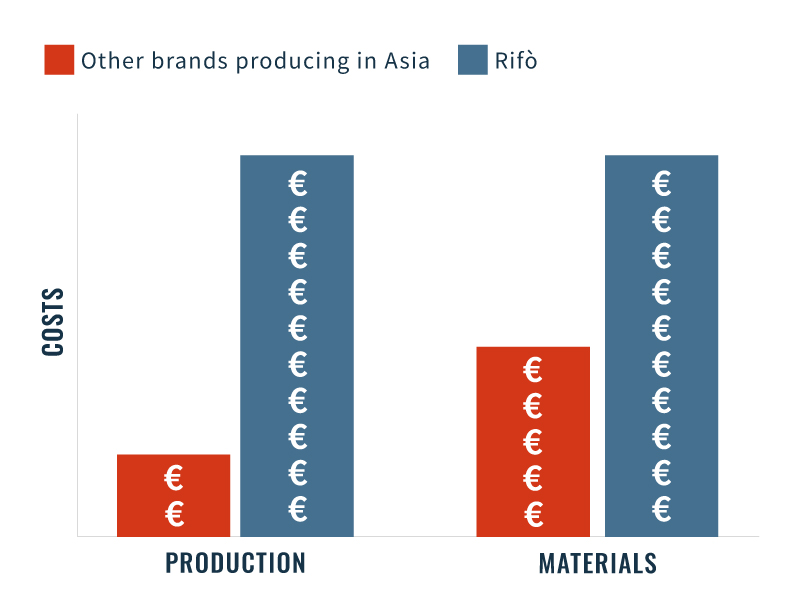 Transparent prices
Why do we say our prices are fair 365 days a year?
Because we choose to produce in Italy, with valuable craftsmanship.
Because we choose quality raw materials that are sustainable for the planet.
Because we produce small quantities to limit waste, which makes it difficult for us to lower unit costs.
That's not all. Compared to our costs, we have a low profit margin. We don't intend to accumulate wealth, we rather reinvest in research, which allows us to create value and grow as a brand.
Thanks to presale it's possible to get a discount and avoid creating overproduction.
For presales that are longer than 2 weeks, the closer you get to the shipping date, the more the discount applied will decrease, never going below 10%.
The presale ends one day before the date indicated.