@recycled-material://cdn.shopify.com/s/files/1/0293/9627/1197/files/icone__2_232x.jpg?v=1595839591@@made-in://cdn.shopify.com/s/files/1/0293/9627/1197/files/icone__3_232x.jpg?v=1595839606@@social-impact://cdn.shopify.com/s/files/1/0293/9627/1197/files/icone__1_3_232x.jpg?v=1595839847@
Recycled Cotton Jeans Maxi Shopper Ines
FOR ALL THE ORDERS OF CASHMERE PRODUCTS OVER € 200, YOU WILL RECEIVE AS A GIFT OUR LINT REMOVER JOHNNY, THE ENEMY OF PILLING!
Rifò recycled jeans shopper Ines was created with a rifolutionary fabric. A denim that we designed starting from recycled denim yarn and weaved in Prato, a few kilometers from us. With the same yarn we created the ribbons that form the handles of the bag.
Measures: 50x46 cm
Handles size: 60 cm
Thickness: 10 cm
Resistant fabric of 580 gr per linear meter
COMPOSITION: 80% recycled denim cotton, 15% natural cotton and 5% other fibers. What are other fibers? The yarn that comes from old recycled garments hems and other finishes but cannot be traced.
WASHING CARE: To take better care of the recycled jeans bag, wash it at 30 degrees with the delicate program or by hand. To get it in shape you can iron it, even at the maximum temperature of the iron.
The recycled denim fabric is the same of the Avant-garde jacket and it was designed and studied entirely by Rifò and woven by Massimo's looms.
The recycled cotton yarn from old jeans that we use is certified RCS (Recycled Claim Standard), this certifies its traceability and sustainability.
For every purchase on our online shop, we will donate 2€ to the social impact project Nei nostri panni, cenciaiolis to be, which aims to create a school for ragmen, the artisans of textile recycling. Every donation will support the training of young people coming from the local immigrant reception centres.
FOR EU COUNTRIES: Free standard shipping in 3-5 days for all orders over 150€. Size change and free returns within 60 days. For other shipping times and costs see our table. You can choose Repack, the reusable packaging.
The maxi shopper Ines
Inspiration
Ines is a capacious and resistant shopper, thanks to the sturdy denim canvas made with recycled old jeans. We have designed it to put the shopping done at the local market, the books and newspapers to have at hand on the train, or as a proper bag for every day as well.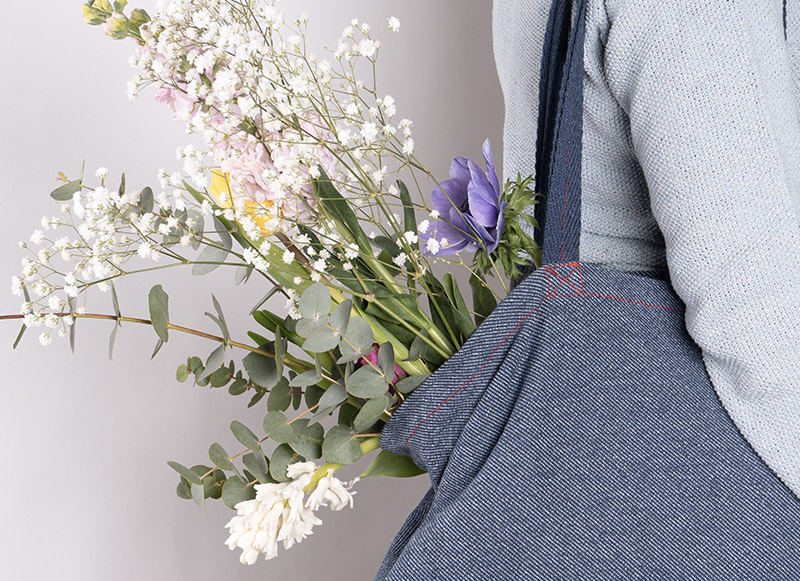 Environmental impact
Compared to the production of a virgin denim fabric, we estimate that the recycling of jeans leads to a 87% reduction in water consumption which is combined with 77% of energy consumption and a 93% reduction in CO2 emissions.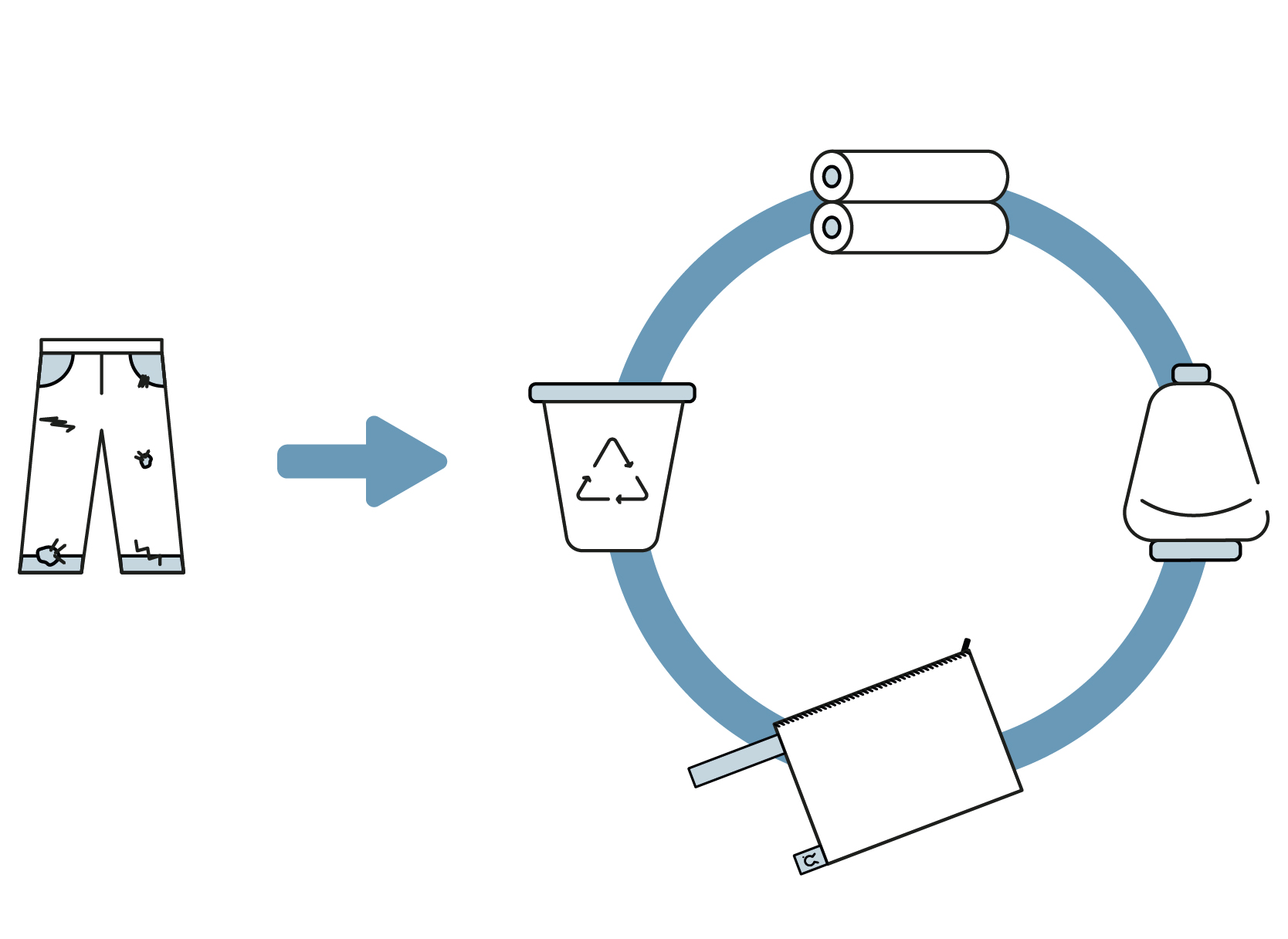 How it was made
The maxi shopper Ines is made with the fabric leftovers from the production of the Avant-garde Jacket. A denim designed by Rifò composed of 80% recycled cotton from old jeans, 15% from natural cotton to make it resistant and 5% from other fibers.
The Ines Maxi Shopper is a novelty and we are curious to receive your feedback on it :)