@recycled-material://cdn.shopify.com/s/files/1/0293/9627/1197/files/icone__2_232x.jpg?v=1614288853@@made-in://cdn.shopify.com/s/files/1/0293/9627/1197/files/icone__3_232x.jpg?v=1614288853@@social-impact://cdn.shopify.com/s/files/1/0293/9627/1197/files/icone__1_3_232x.jpg?v=1614288853@
Recycled Jeans Cotton Bomber Charlotte
The women's zip-up bomber jacket is made of a yarn obtained from the recycling of old jeans. It is both a cardigan and a suitable demi-season outerwear, with a weight of 560 grams. Charlotte is available in two shades of denim blue. Its color is determined by the jeans the yarn is derived from, which are sorted by color before regeneration in order to avoid further dying processes. Other fibers create a mélange effect and make each piece unique.

COMPOSITION: 80% recycled jeans, 15% natural cotton and 5% other fibres. What are other fibres? The yarns from hems and other trimmings in old recycled garments that cannot be traced.
WASHING CARE: The denim yarn of our sweaters behaves similarly to that of classic pants. After wearing it a few times, a 30° wash in the washing machine will return it to its original fit. If handwashing, do a light centrifuge to drain the water and dry it naturally by laying it flat on a horizontal surface (this yarn may be subject to stretching due to the weight of the water).
COMFORT: This garment has a slightly loose fit, which does not hug the body. According to your preferences, consider choosing the size that corresponds to your measurements or sizing down. See the size chart for further information.
This recycled denim garment is crafted by Matteo in his laboratory in Pisa, where small, great quality productions come to life.
The jeans recycled yarn we use is RCS (Recycled Claim Standard) recycled, ensuring traceability and sustainability.

Free standard shipping in 3–5 days for all orders over 150€ for EU countries. Size exchange and free returns within 60 days. For shipping times and costs, see our table. Make a sustainable choice by picking our reusable Repack packaging, reducing your impact on the environment.
2 YEARS LOVE LASTS WARRANTY: All Rifò garments are handcrafted with passion, respecting high quality standards. If, during two years from the purchase, you ever find some manufacturing imperfection in Rifò products, we will repair them and return them to you as new. For more information visit this page.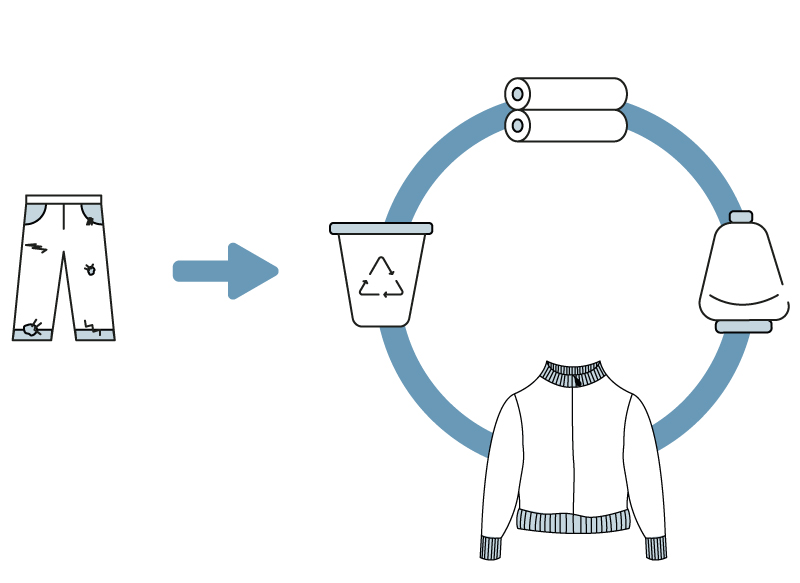 How it is made
The Chalotte knitted bomber with zip is made from old denim fabrics transformed into a new yarn. Its composition is 80% recycled cotton, 15% virgin cotton and 5% other fibers. Rifò jeans garments are almost unique pieces and cover all shades of blue, because no further industrial dyes have been used to make it, and the colors came directly from the old pair of jeans.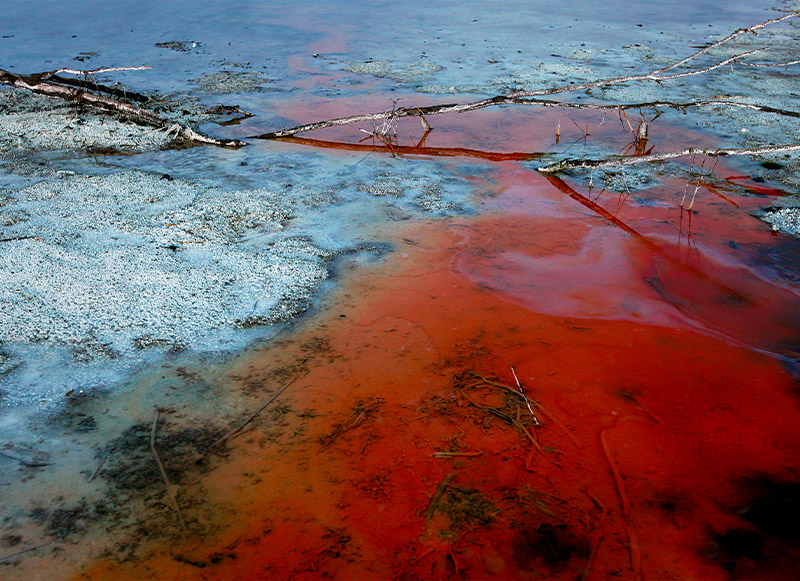 Environmental impact
To make each Rifò denim garment we estimate that they have been recycled from two to five pairs of old jeans consuming only 80 liters of water, against the 3000 required by an identical virgin cotton garment. The result is a reduction of roughly 87% water consumption, 77% energy and 93% CO2.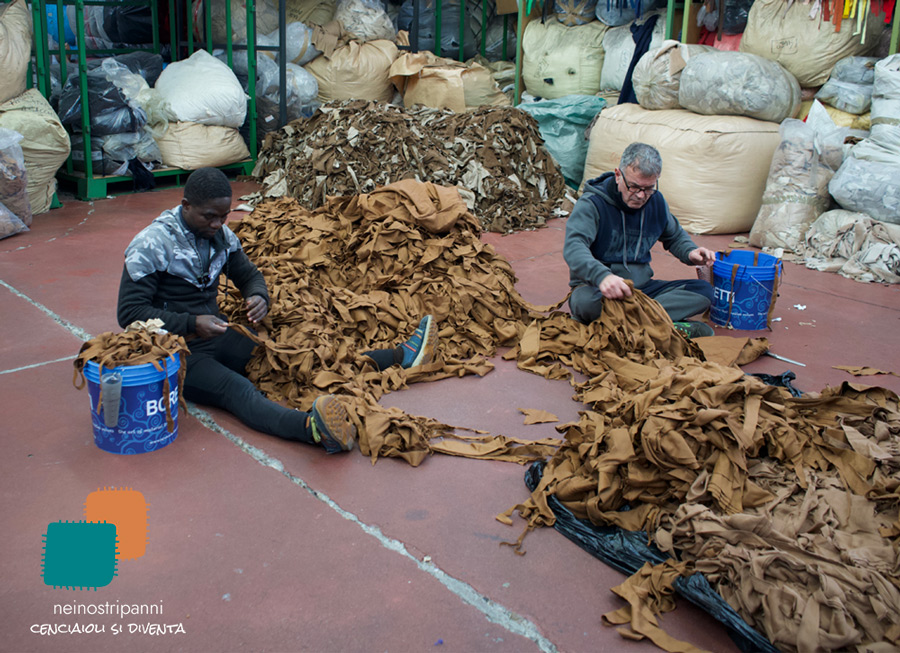 Social impact
For every purchase on our online shop, we will donate 2€ to the social impact project Nei nostri panni, cenciaiolis to be, which aims to create a school for cenciaioli, the artisans of textile recycling. Every donation will support the training of young people coming from the local immigrant reception centres.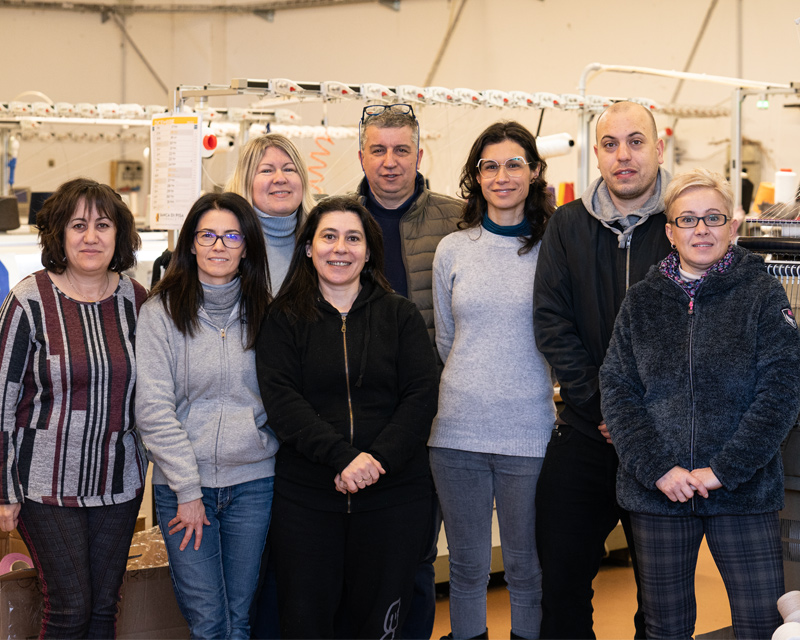 How it is made
This garment was made by Matteo in his knitting workshop near Pisa.
Together with the whole team, in this small but very accurate company every phase of the design and processing is followed, putting all the love and know-how possible into every single product.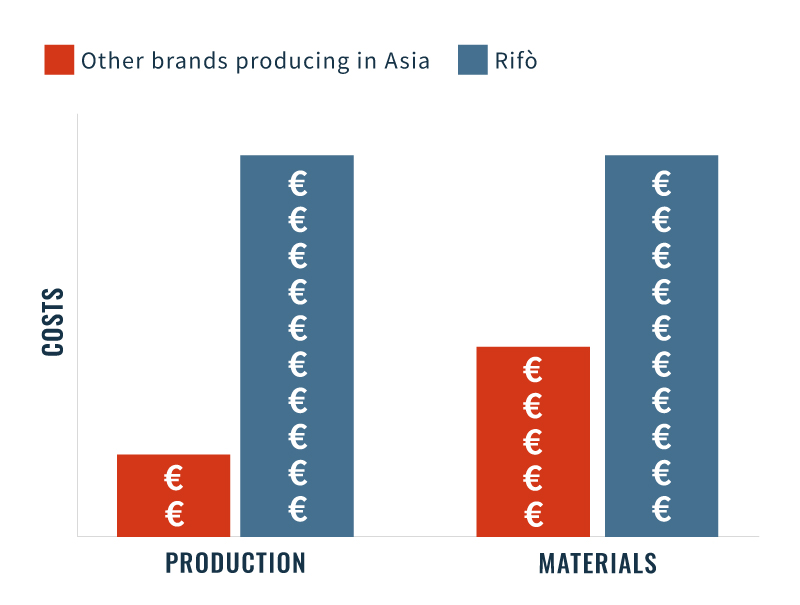 Transparent prices
Why do we say our prices are fair 365 days a year?
Because we choose to produce in Italy, with valuable craftsmanship. Because we choose quality raw materials that are sustainable for the planet. Because we produce small quantities to limit waste, which makes it difficult for us to lower unit costs.
That's not all. Compared to our costs, we have a low profit margin. We don't intend to accumulate wealth, we rather reinvest in research, which allows us to create value and grow as a brand.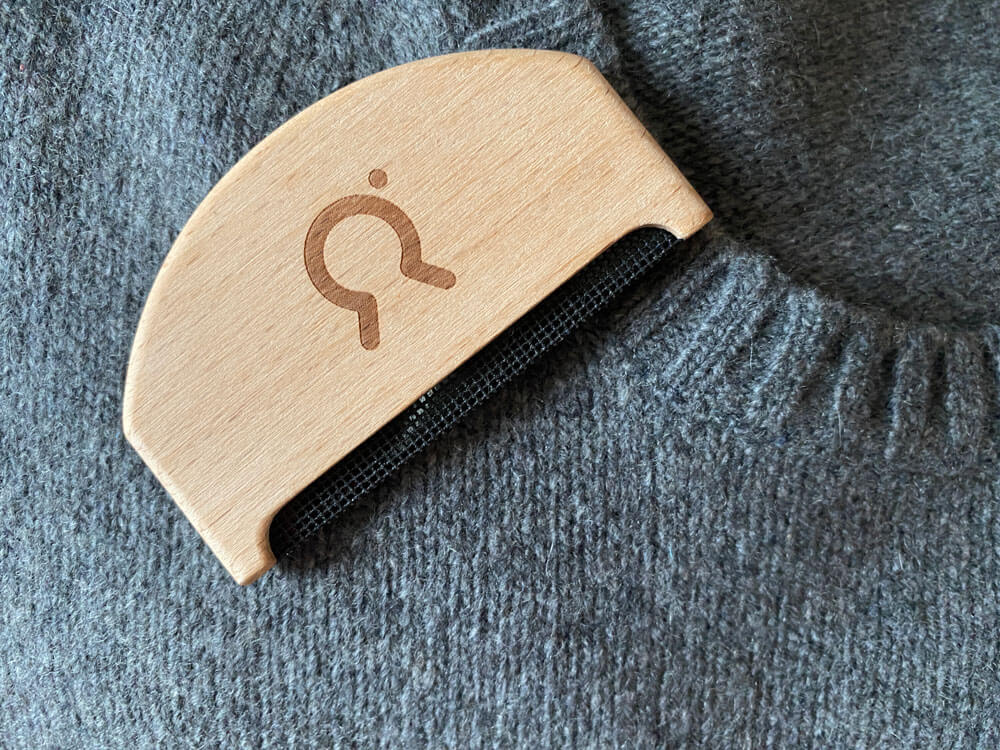 Johnny the lint remover
It removes lint and dots in a gentle and effective way. Free for orders over € 200, otherwise you can buy it here.
Thanks to presale it's possible to get a discount and avoid creating overproduction.
For presales that are longer than 2 weeks, the closer you get to the shipping date, the more the discount applied will decrease, never going below 10%.
The presale ends one day before the date indicated.