@recycled-material://rifo-lab.com/cdn/shop/files/RECYCLED-AND-RECYCLABLE_129d7618-8d99-4120-ba62-31a39c500e4b_232x.jpg?v=1689341265@@made-in://rifo-lab.com/cdn/shop/files/REMADE-IN-ITALY_e5d4f298-cc6a-4c4e-8220-ed7f4fbcf220_232x.jpg?v=1689341143@@social-impact://rifo-lab.com/cdn/shop/files/SOCIAL-IMPACT_b9b9a263-21d3-4a44-a48e-f8c5852f0bad_232x.jpg?v=1689340982@
Have a positive impact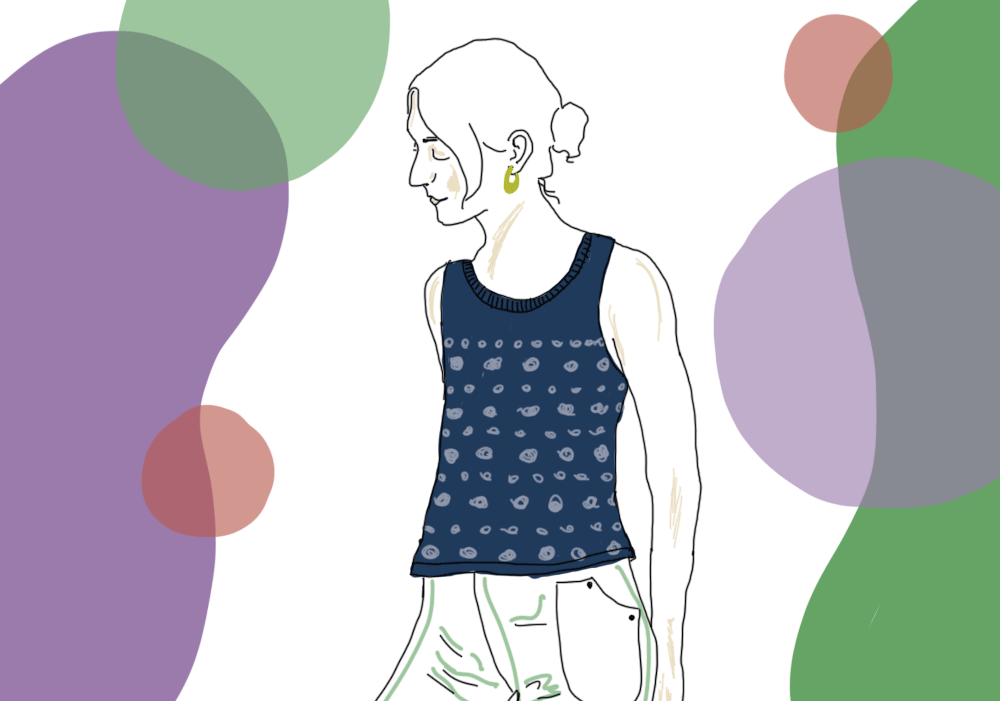 Inspiration
A fresh and light cotton tank top. The openwork pattern on two different levels enhances the design and the feminine shapes.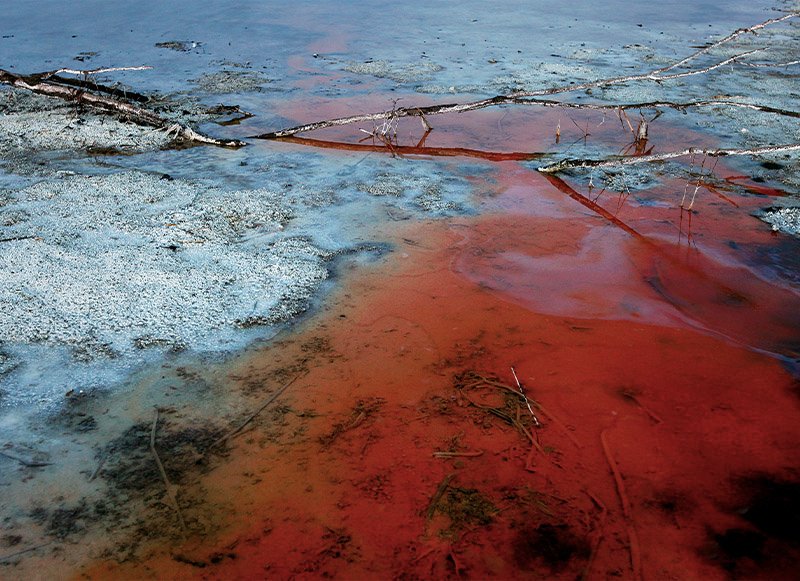 Environmental impact
To make each Rifò denim garment we estimate that they have been recycled from two to five pairs of old jeans consuming only 80 liters of water, against the 3000 required by an identical virgin cotton garment. The result is a reduction of roughly 87% water consumption, 77% energy and 93% CO2.
How it is made
Nada knitted top is made from old denim fabrics transformed into a new yarn.
Its composition is 80% recycled cotton, 15% virgin cotton and 5% other fibers.
Rifò jeans tops are almost unique pieces and cover all shades of blue, because no further industrial dyes have been used to make it, and the colors came directly from the old pair of jeans.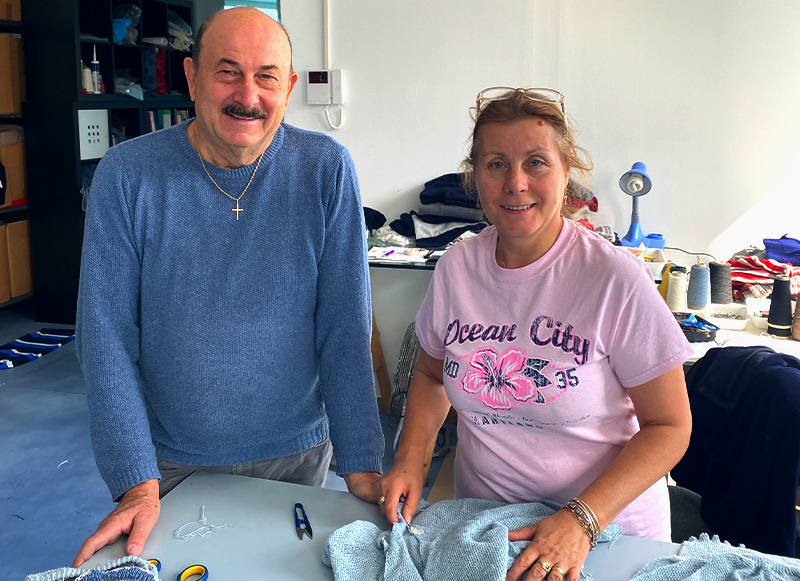 Who made it
Rifò recycled jeans knitwear is made locally by Lena and Bruno, in their family lab about 12 km from us. Their knitwear is now specialized in the use of recycled yarns. Even if they occasionally drive us crazy, they are a great satisfaction for us.
Thanks to presale it's possible to get a discount and avoid creating overproduction.
For presales that are longer than 2 weeks, the closer you get to the shipping date, the more the discount applied will decrease, never going below 10%.
The presale ends one day before the date indicated.
It's the first time we experimented the openwork weft in recycled jeans knitwear.