We believe that sustainability must also be affordable.

This is why we transformed even cotton into a soft, warm and vegan recycled material.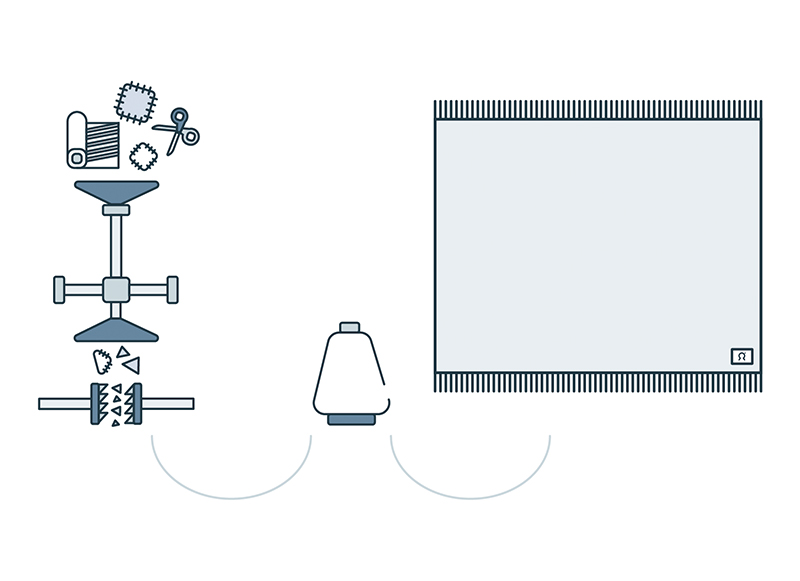 The production process
The recycled cotton yarn used by Rifò comes from cotton industrial waste. It is composed of 80% regenerated cotton and 20% natural cotton. Thanks to this yarn we reduce drastically the pollution caused by the cultivation of cotton, but above all the consumption of water, which is reduced about 77%.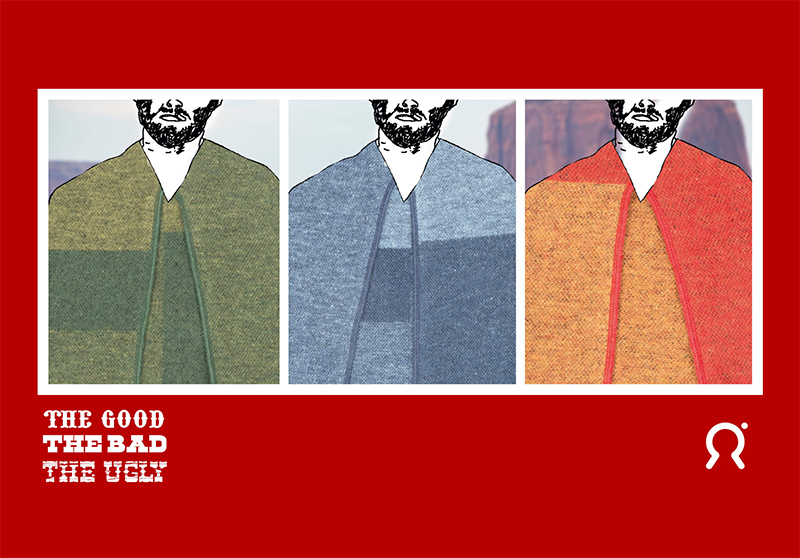 Inspiration
As soon as we saw them, these warm blankets seemed literally to be taken off Clint Eastwood's shoulders in The Good, The Bad and The Ugly. So we decided to optimize the production, transforming them into capes...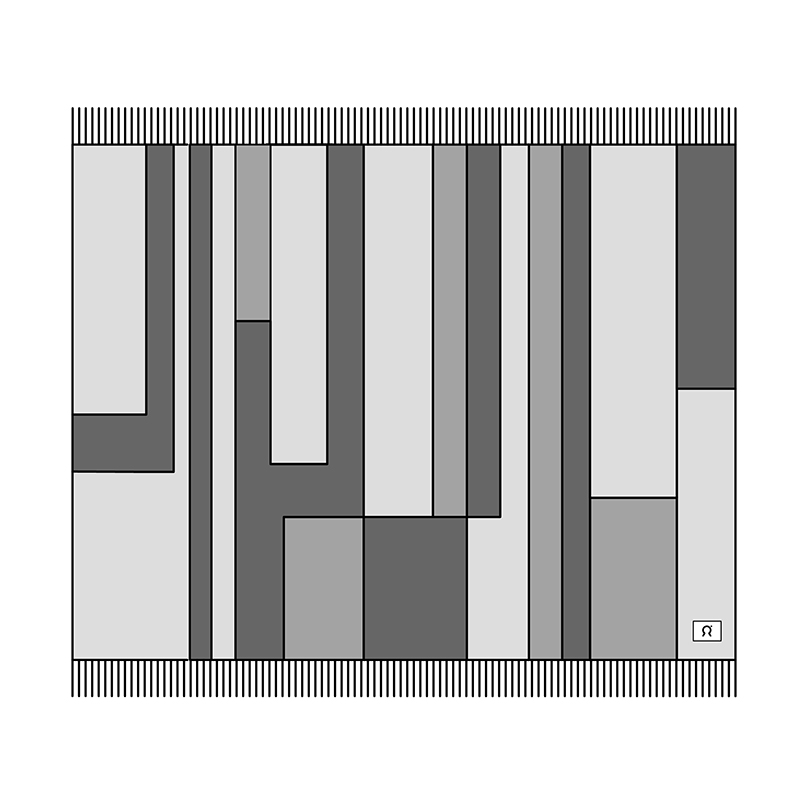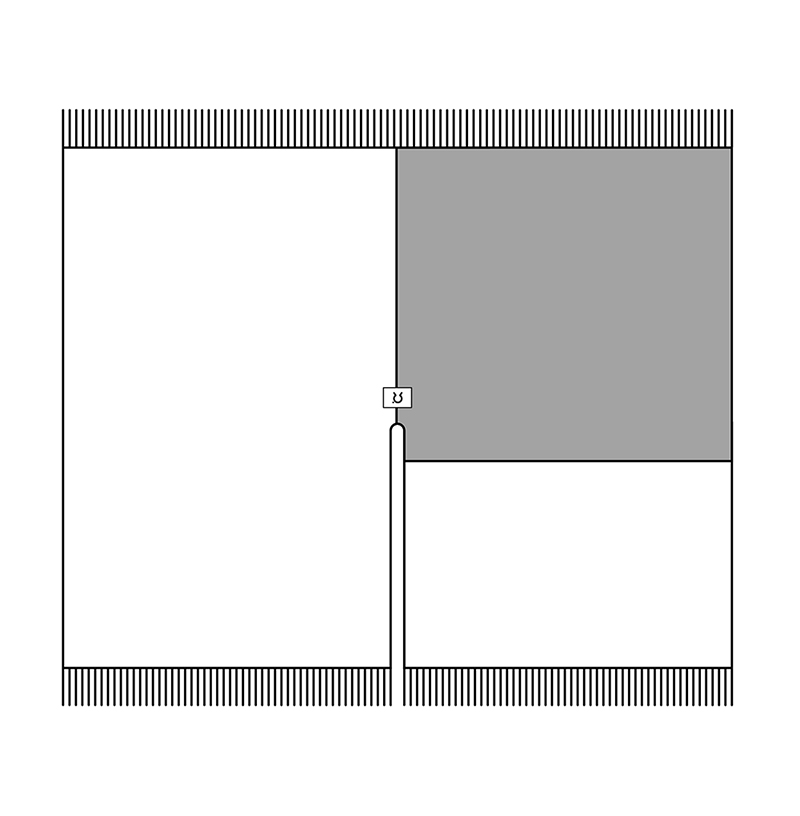 From blanket to cape
Rifò's plush blankets and capes in recycled cotton are exactly the same size. The only difference is the perpendicular split of the cape, made with the overlocker to make it wrapping on the shoulders.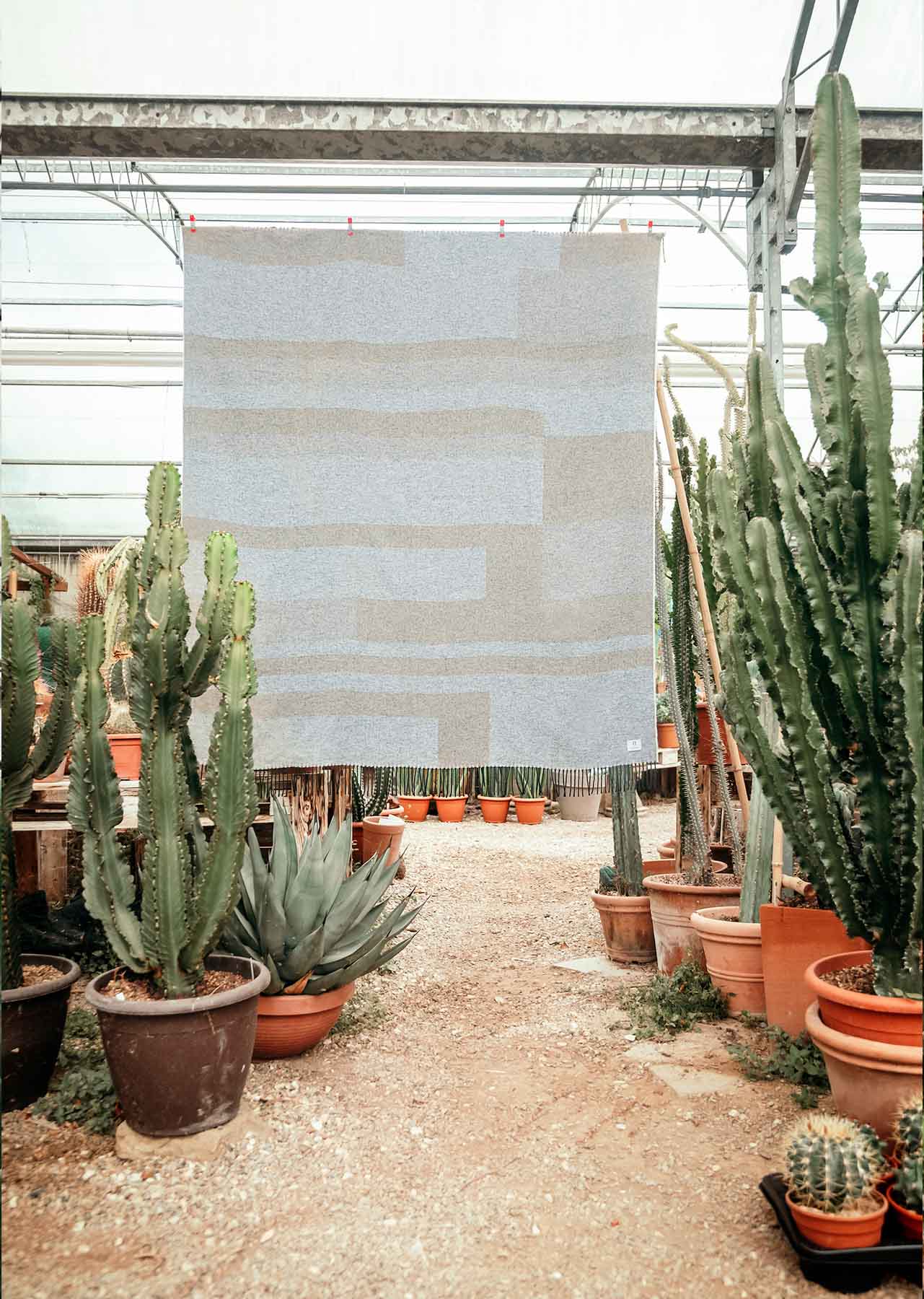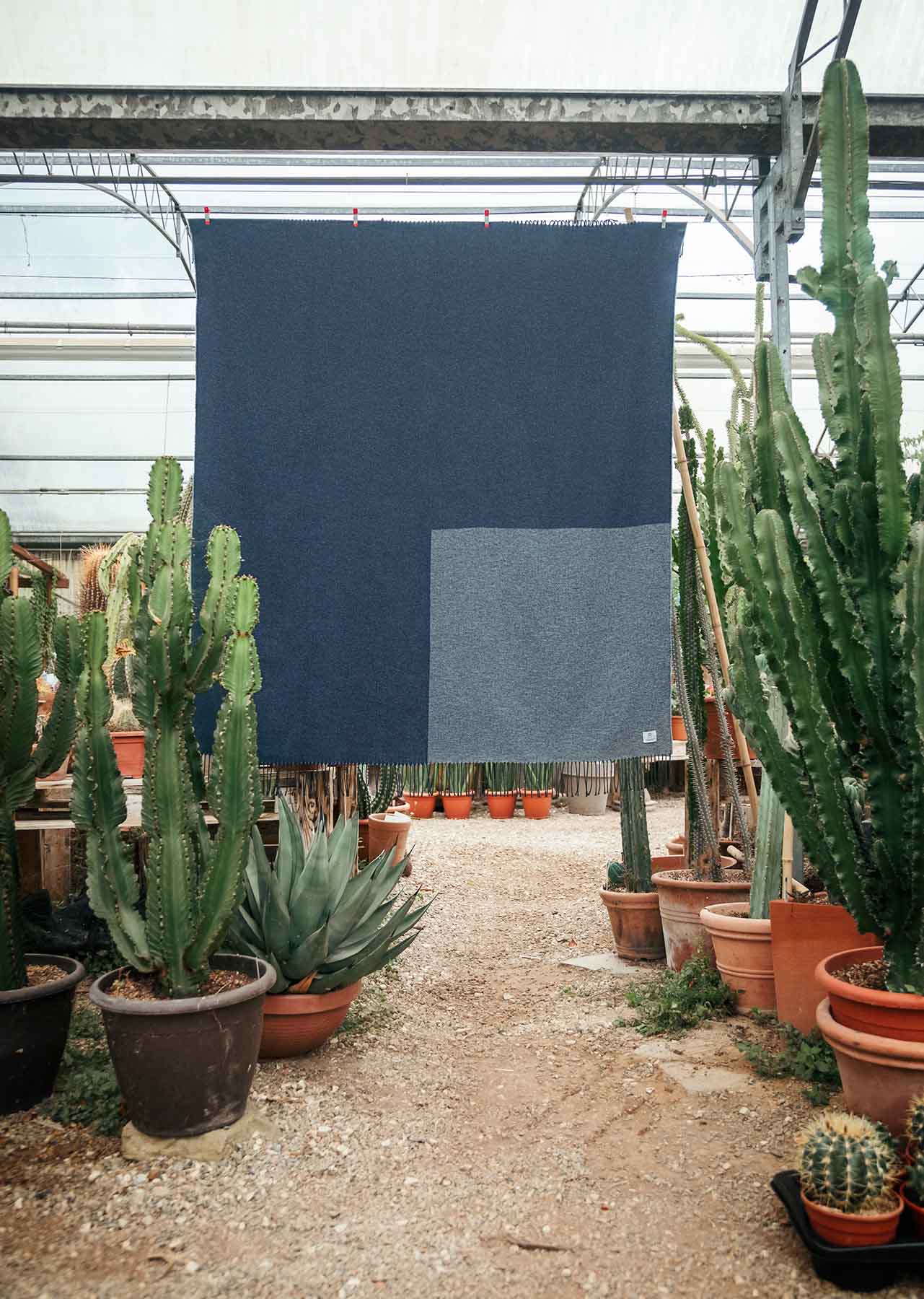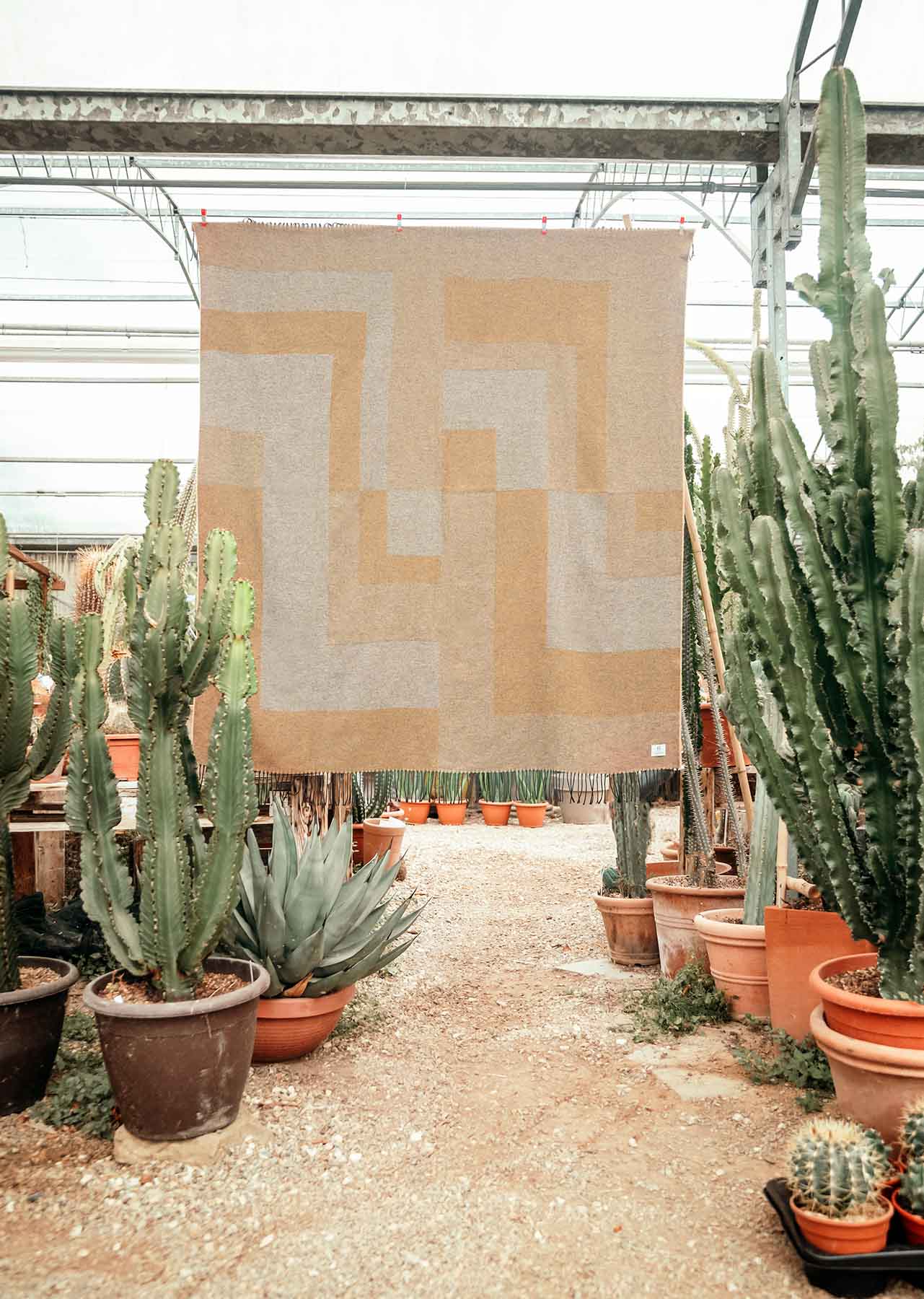 Three patterns
The Clint, Lee and Eli blankets, as well as the capes, are available in three different geometric patterns, that remind of the wild west patterns immortalized in Sergio Leone's film.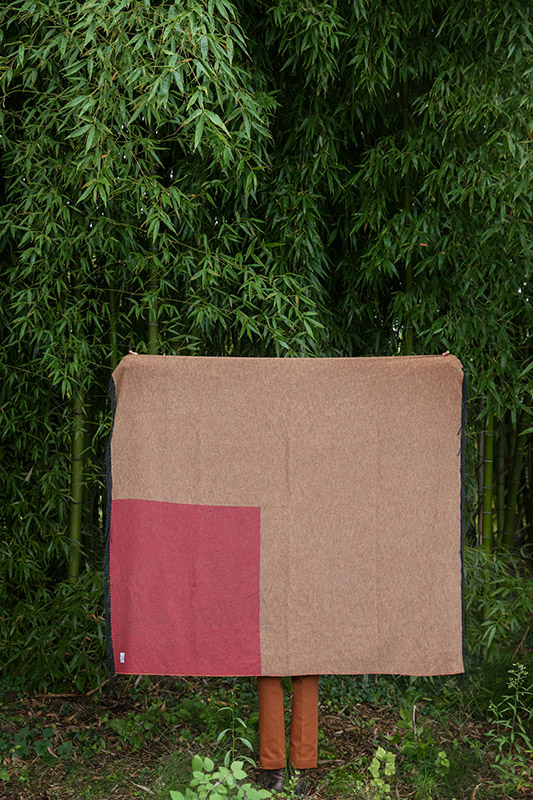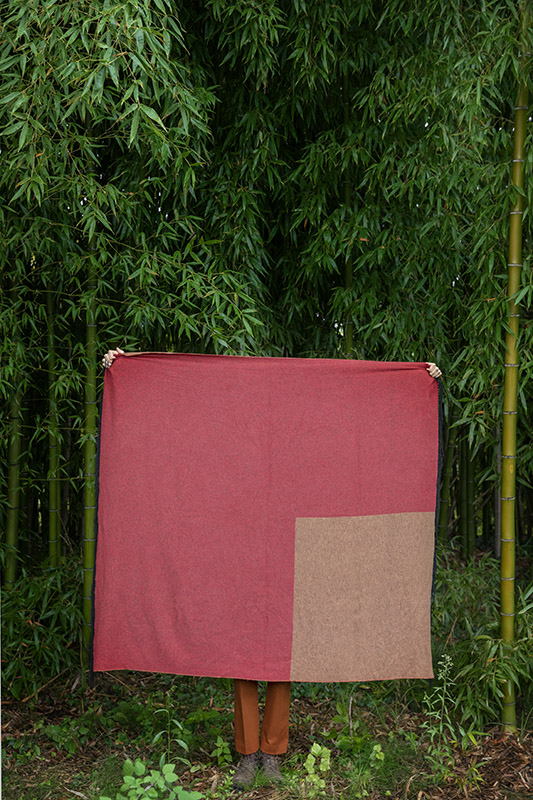 One product, two faces
Both the blankets and the fleece cotton capes are reversible, made to enhance two different color combinations.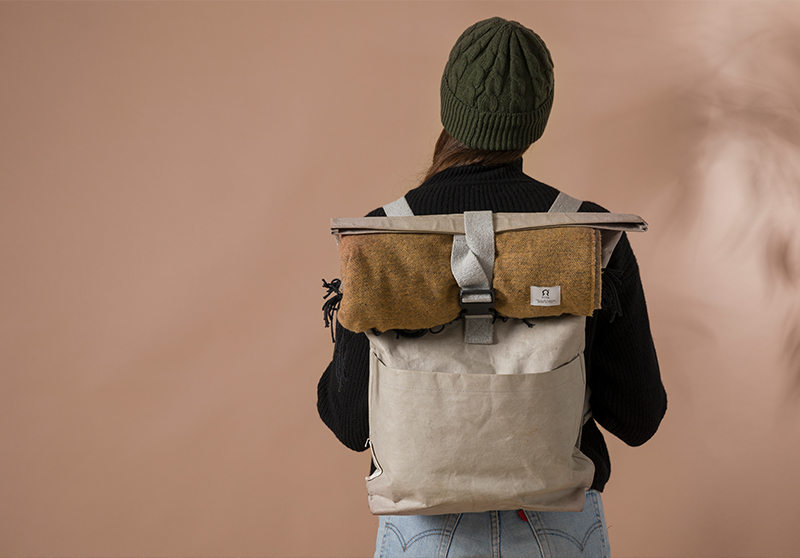 Travel Blanket
We called them travel blankets because we thought they were the perfect comfort item to keep you warm.
That feeling of home to always carry with you.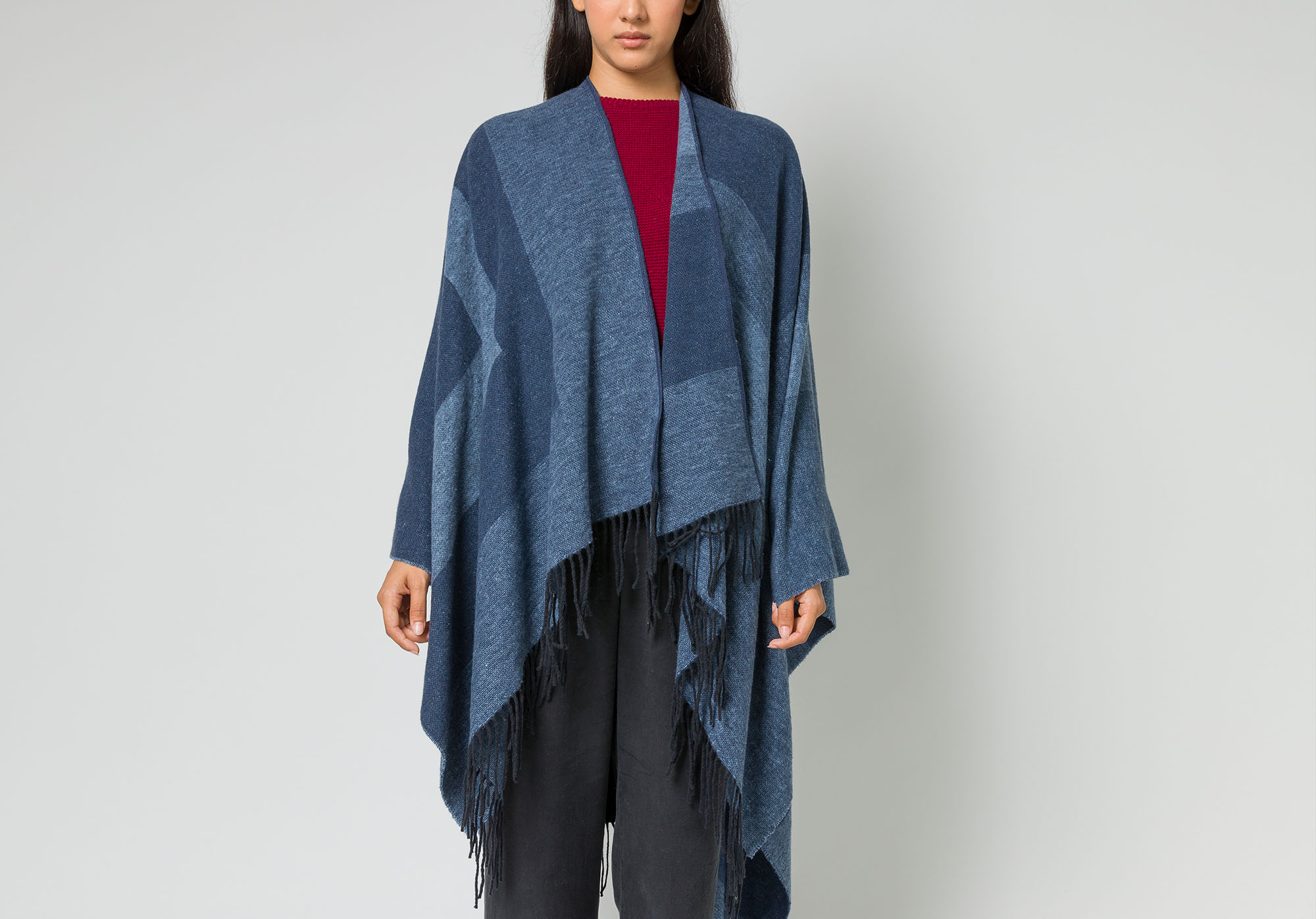 Fleecy material
The fleecy cotton is obtained through a particular processing of the fabric. A special machine, through thousands of tiny needles, lets out a minimal amounts of fiber. This helps to give the fabric a very soft touch.