It's warm, cozy and eco-sustainable. 100% Made in Italy. Elide blanket is warm, soft and sustainable.
A longlasting emotion
We believe that also home accessories should be sustainable.
With the sustainable recycledcashmere blanket we wanted to enhance those moments of relax at home. Those moments that you will always carry with you.
Fair price
Thanks to our closest craftsman we realize locally our recycled cashmere wool throw, so that we are able to save many new natural resources and cut down directly the high production costs.
We like to go straight to the source of the production chain to guarantee the control standards and offer a product, which can be both exquisite and fair.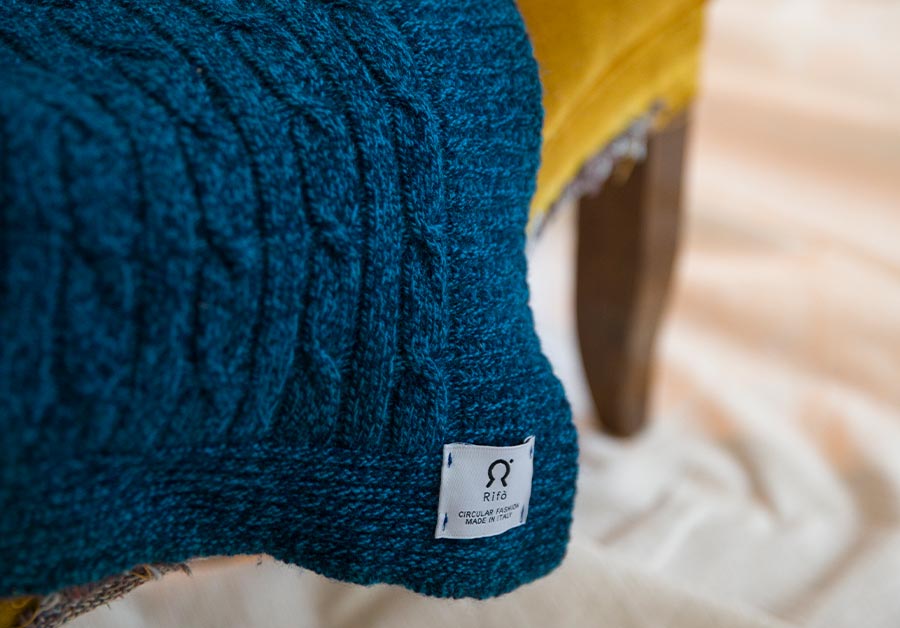 Soft cable knitted

Elide has been enriched with a cable knit pattern, and edged with a rib stitch to make it soft but at the same time resistant.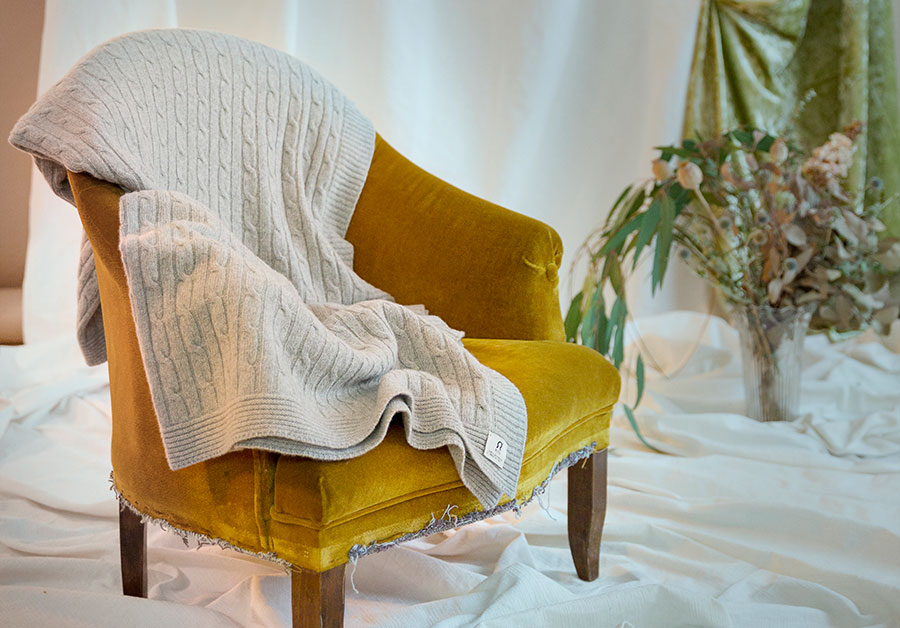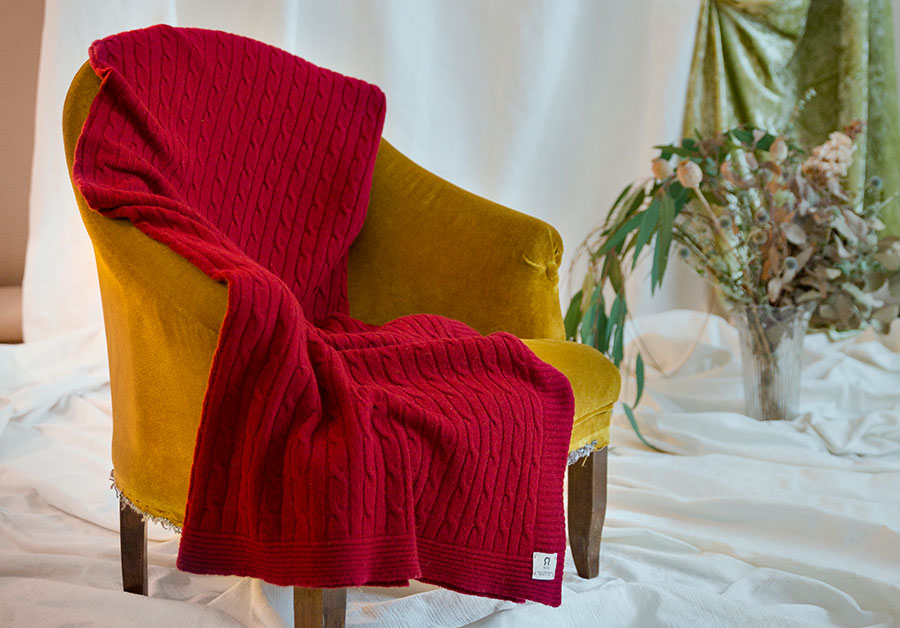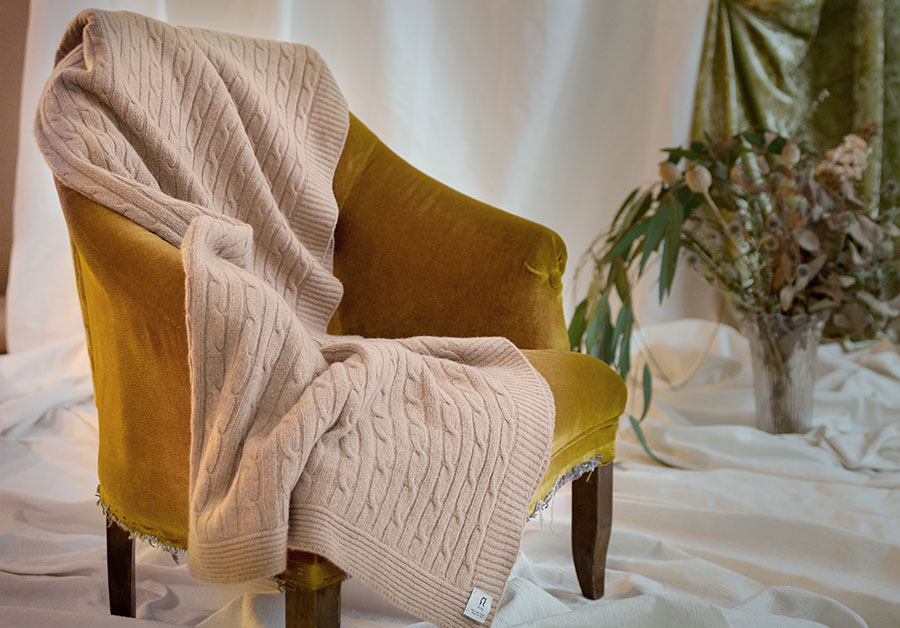 Available colors
We designed the recycled cashmere plaid Elide in 4 different colors: Bordeaux Amaranto, Mouliné Borragine, Beige Sughero and Grey Calce.
Above a sofa or placed on the bed, the Elide regenerated cashmere blanket is the accessory for the sustainable home that gives personality to any space.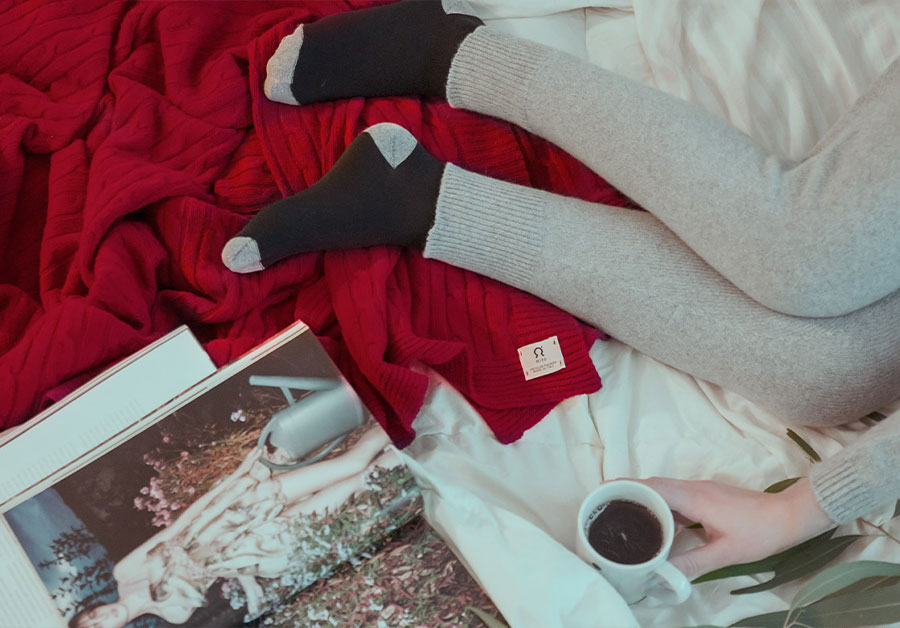 Everyday life value
Even when we relax on the sofa, sit at the desk or read a book on the terrace, what we wear has a value, and also an impact on the environment.
For the Elide blanket we have chosen a precious but sustainable material, to enhance and give comfort to every single moment of relaxation experienced at home.
Environmental impact
The throw is made entirely from old cashmere garments. A careful selection of old apparels ensures a perfect color: there is no dyeing, each piece is unique. Thanks to this creative process we are able to save many new natural resources. In particular, this method allows us to recycle the leftovers and reduce the amount of water and chemical products used in the production!