New challenges, new limits exceeded.
We have created a padded cruelty free coat, which could boast recycled materials in each of its components.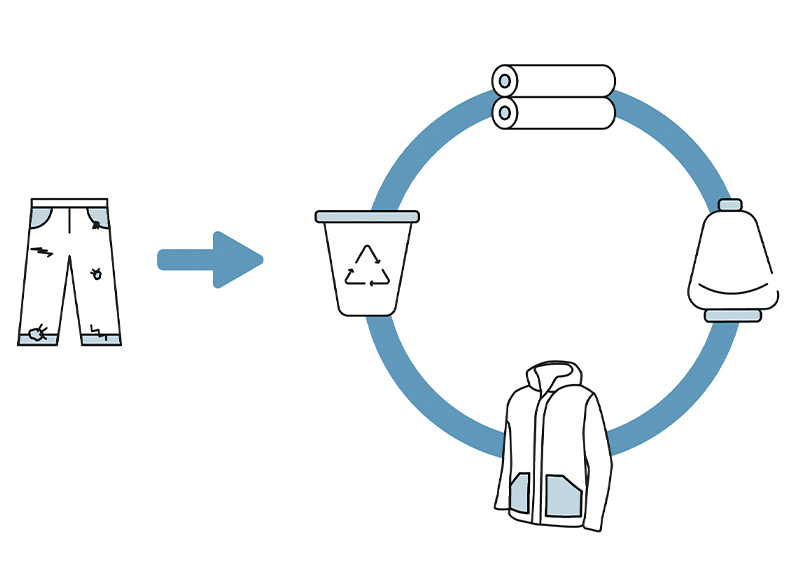 Production process
The Recycled Parka denim fabric is made with the yarn obtained by recycling old jeans. They are reduced to a new fiber that is spinned again.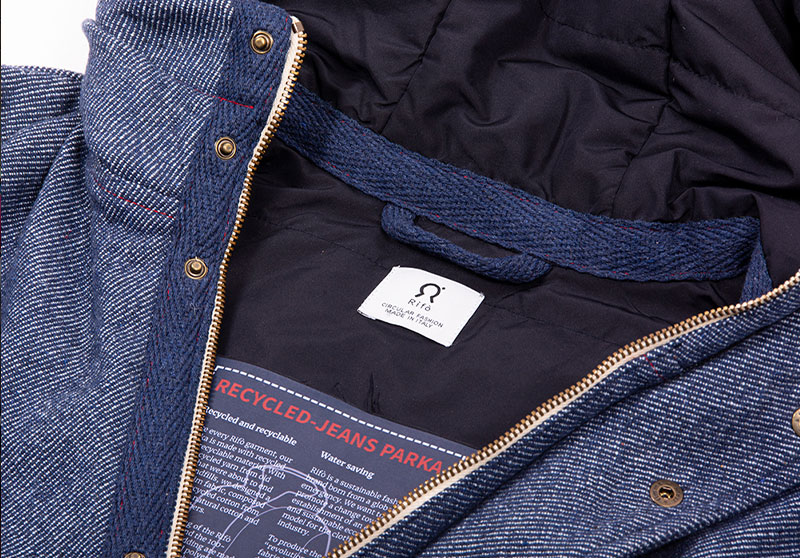 A "Rifolutionary" fabric
The Parka fabric is a Rifò classic, a denim made with the recycled yarn from old jeans and composed of 80% regenerated cotton, 15% natural cotton and 5% other fibers.
Little curiosity: unlike any virgin denim, the warp of this fabric is very light blue, and not white. Having been regenerated from old jeans sorted by color, it has not been bleached.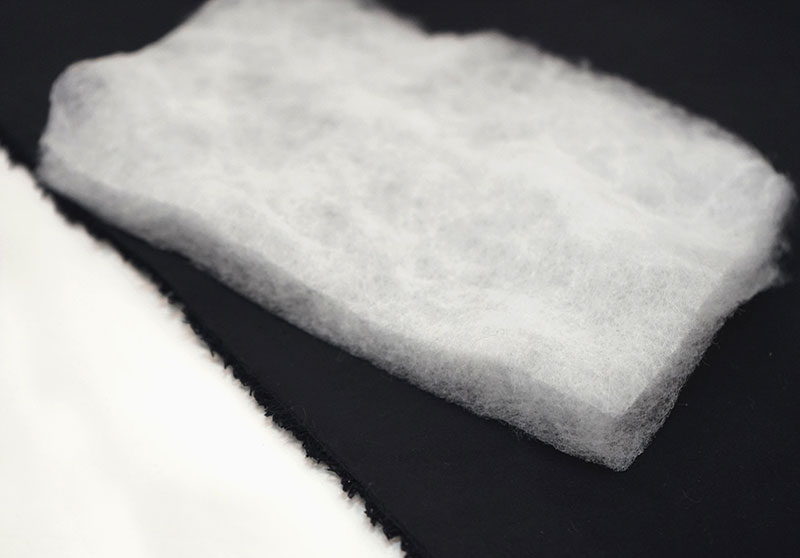 Sustainable and vegan design
Inside the Parkas Bruno and Lena, there is a warm 120 gram vegan recycled wadding padding, lined with a 100% recycled soft touch polyester.
For a long time, we have been looking for materials to create a complex garment that respected our sustainability standards and our claim "recycled and recyclable garments". Now we found them: we selected, in addition to Rifò denim, recycled polyesters, which however will remain apart from natural fiber of cotton.
The Rifò Parka is made to last over the years. Despite this, the end of life of the garment is designed not to pollute, providing the possibility of separete its individual components that can be recycled again.

0 miles production
Like the Avant-garde jacket with a workwear design, the Rifò Parka is also made in Veruska's workshop, literally 250 meters from our office!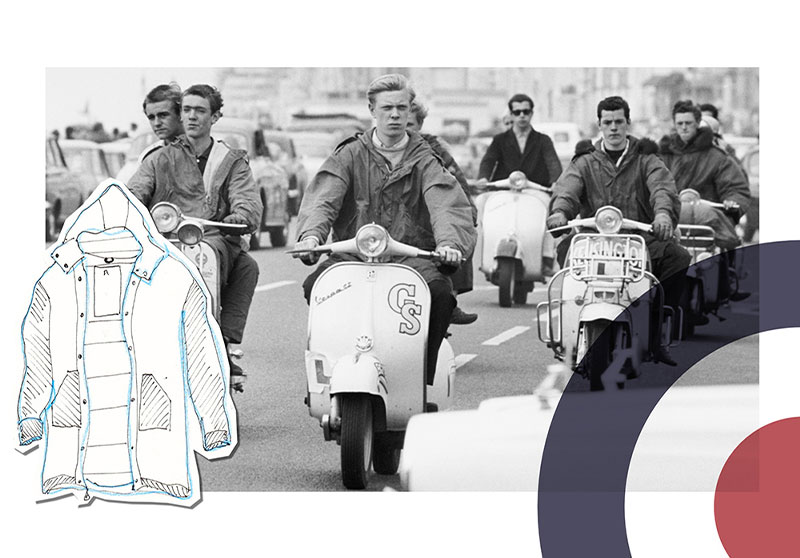 Mods inspiration
When you say Parka you say Mods, British subculture and a thousand of headlights applied to wasps.
We could not fail to be inspired by this fascinating historical period and the eternal diatribe between Mods and Rockers for our Parka with a strong personality.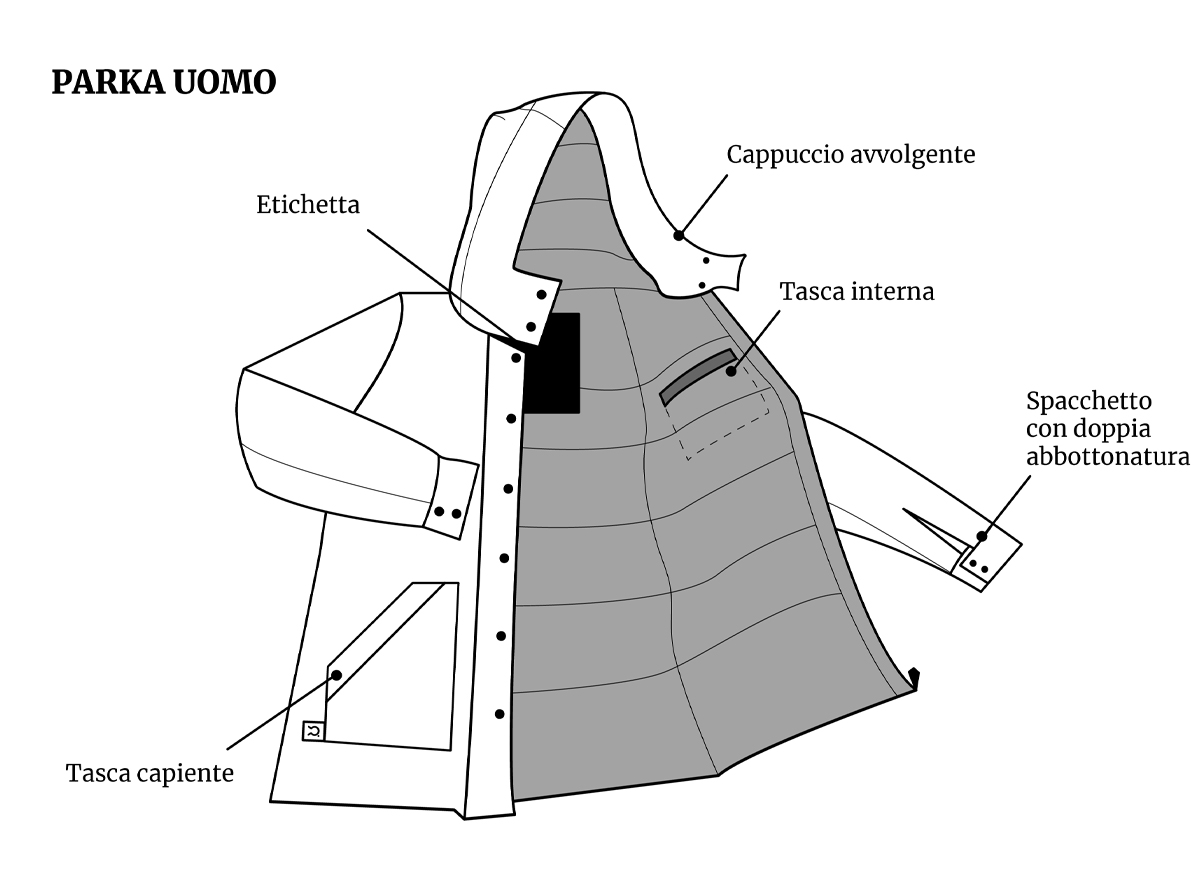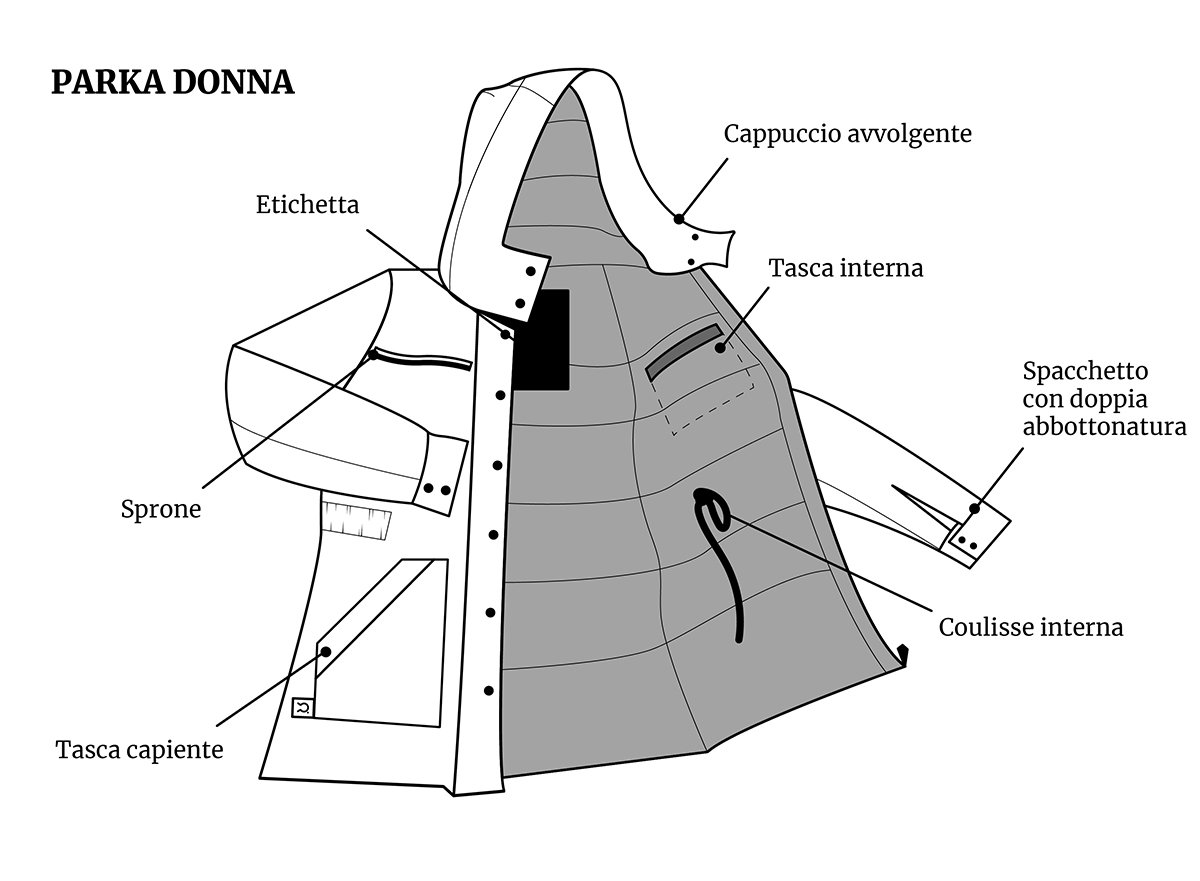 Attention to details
Rifo's Parka are hadcrafted in Italy.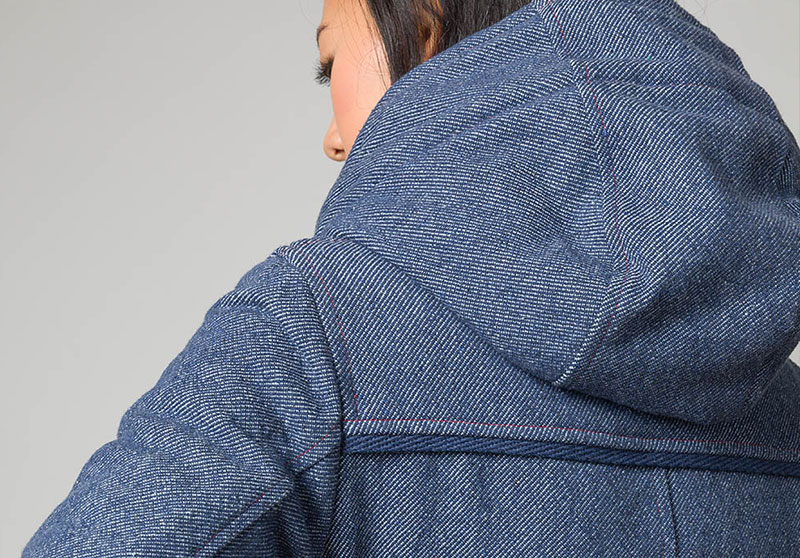 Large padded hood
In the enveloping hood of Rifò Parka there is the same 120 gr recycled wadding of the body.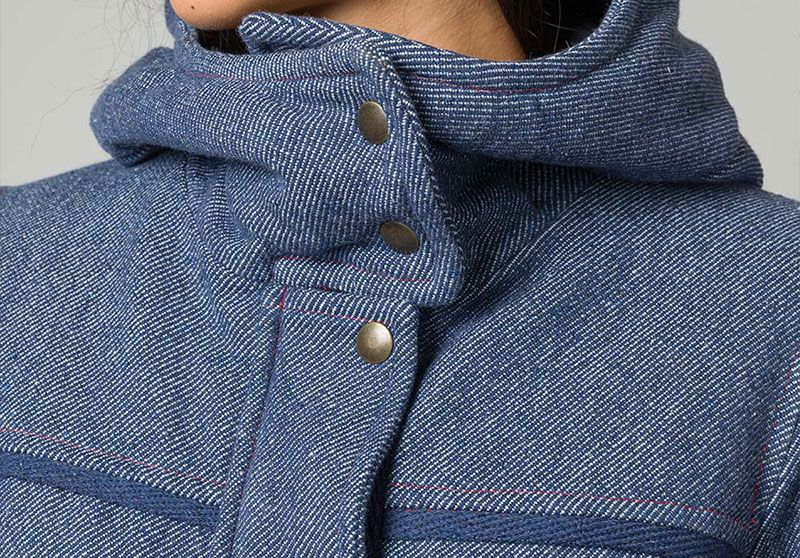 Zip and button closure
To make the Rifò Parka's thermal insulation even more effective, we opted for a double closure. On the lower level a zip with double slider that can also be opened from the bottom, made with in natural cotton. Above a flap with vintage bronze-colored press studs to further close the garment, the same that you can use to adjust the closure of the sleeve.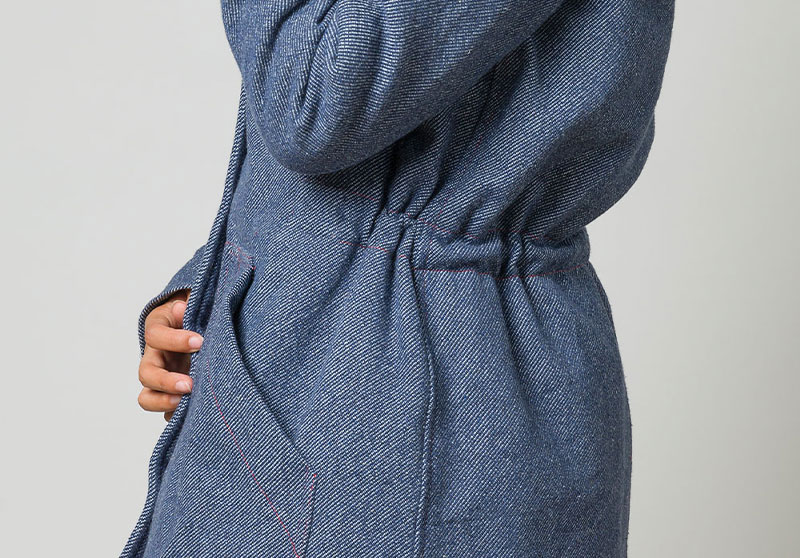 Internal drawstring to emphasize the female waist
The Lena female style can be tightened at the waist, thanks to an internal drawstring made with a recycled jeans ribbon. This allows a double fit, leaving the outside of the fabric clean and minimal.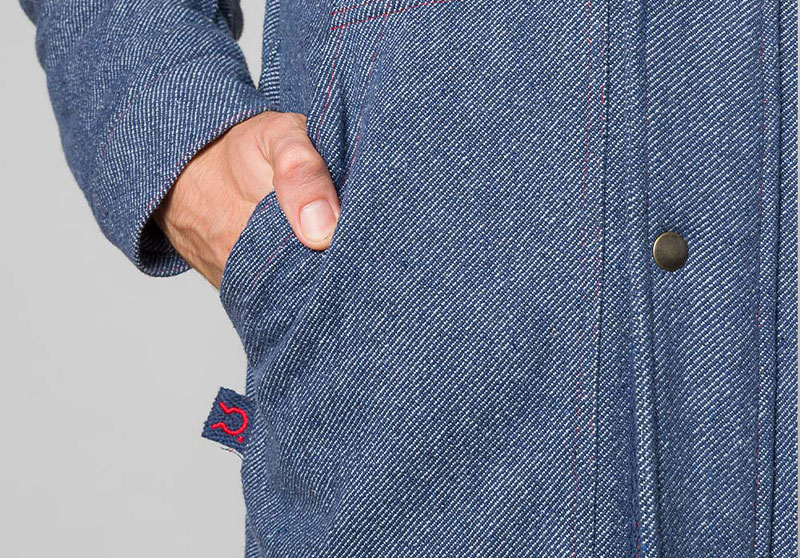 Recycled jeans ribbon
Even the ribbon applied in the details, inside the drawstring, and in the riveting of the flap are made with the same ribbon, developed by Rifò and made in regenerated cotton.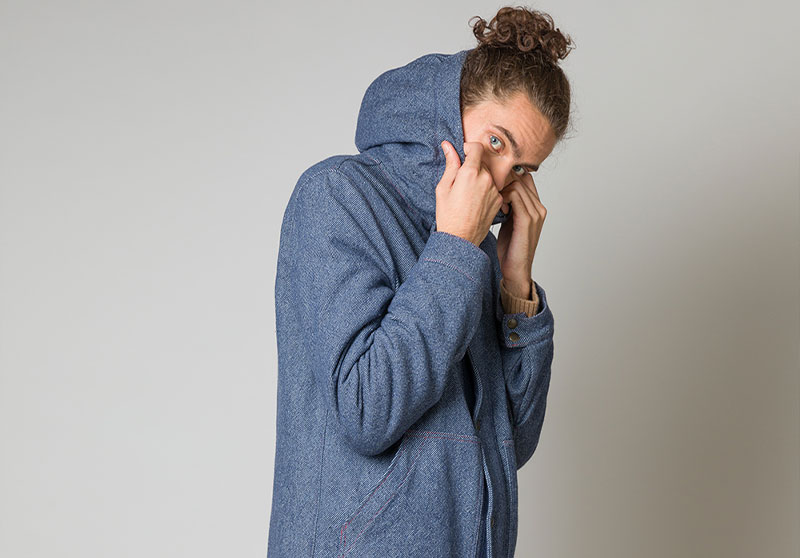 Water repellent finish
The Rifò Parka fabric is calendered, pressed with hot rollers to give it a flatter appearance. This process allows the water-repellent resin to adhere in a better way to the surface of the fabric. This finish is also GOTS certified and does not affect the possibility of recycling this cotton fabric again.