At home, just like when we are outside, what we wear has value and an impact on the planet.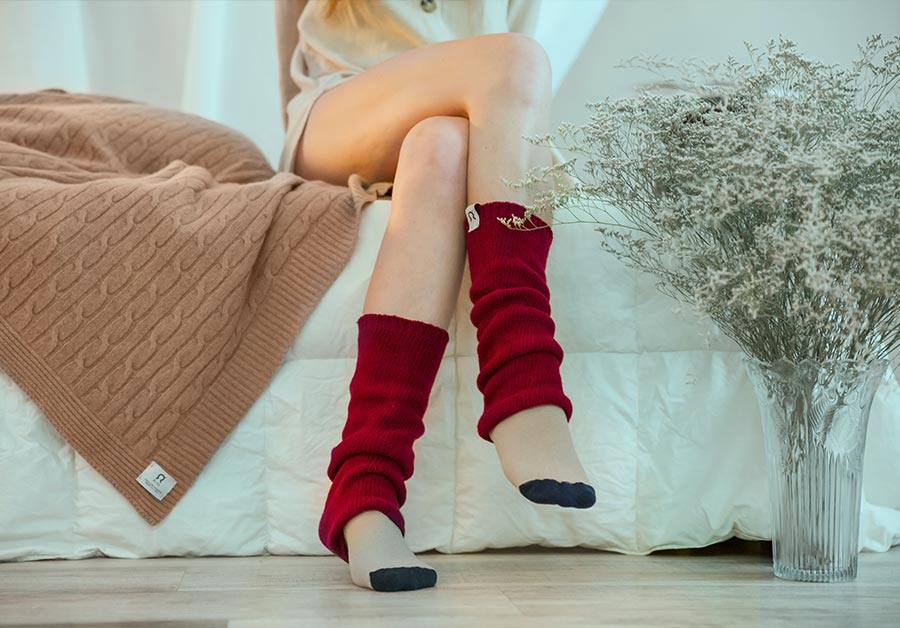 Everyday life value
With Rifò's recycled cashmere home collection, we wanted to celebrate that part of our life that we spend at home.
Even when we relax on the sofa, we sit at the desk or read a book on the terrace, what we wear has a value, and also an impact on the environment.
We have chosen the precious recycled cashmere to give value and comfort to every single moment of relaxation experienced at home.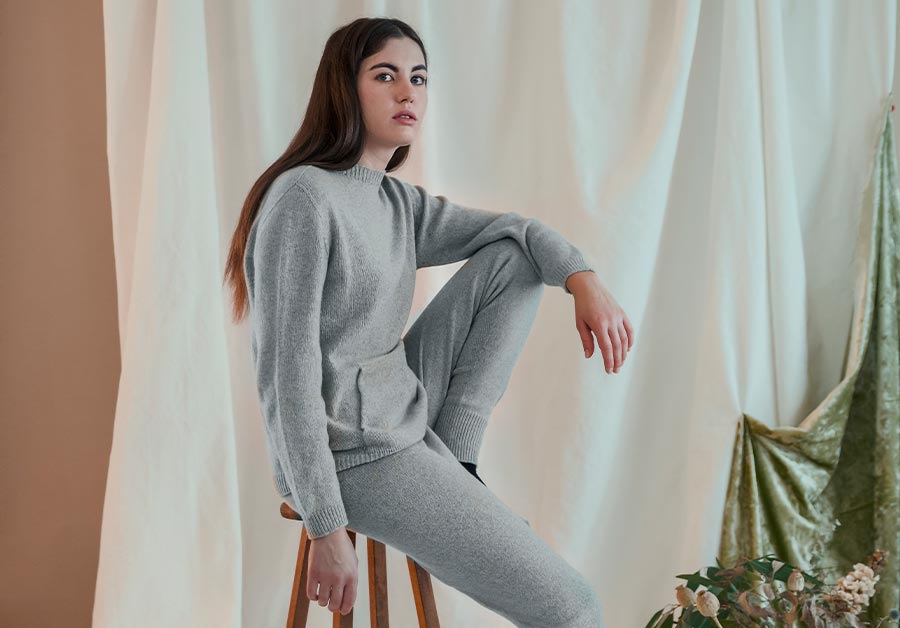 Recycled cashmere suit
The Achille jogging pants and the Teti sweater form Rifò's super comfortable recycled cashmere suit. Both made in Prato at 0 miles with the seamless knitting technique, without seams and without processing the garments. In this way the sweater or the pants comes out of the machine ready, minimizing the waste of yarn.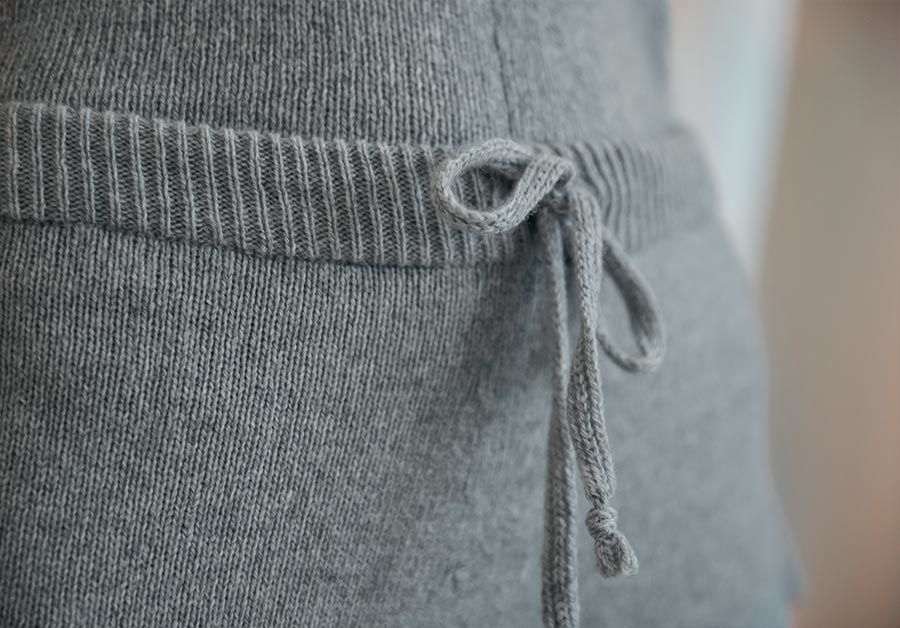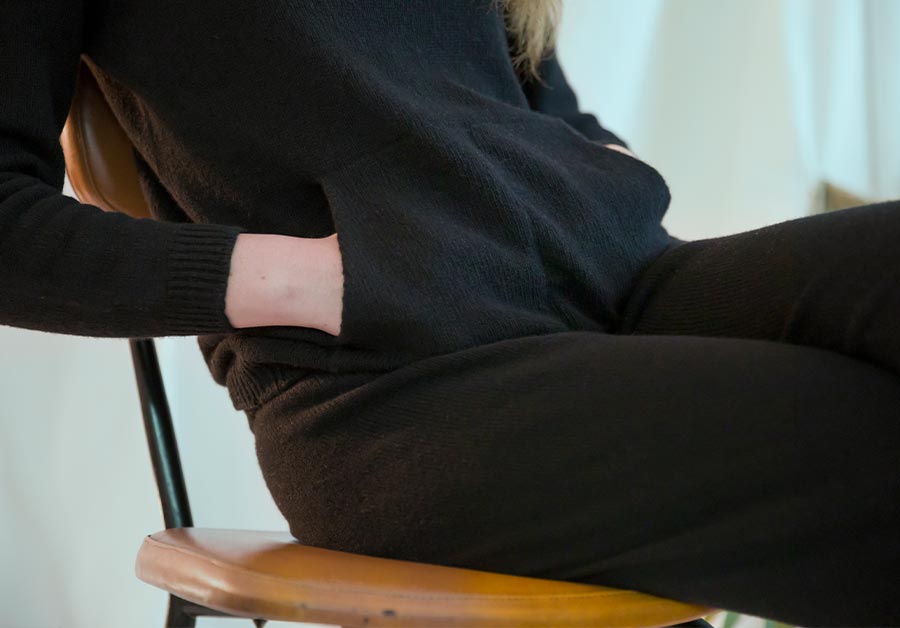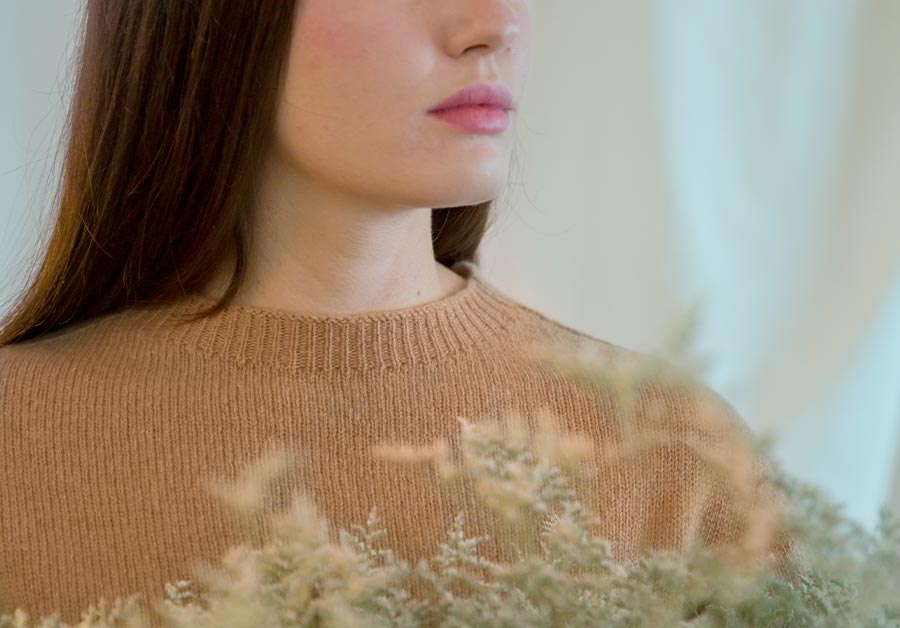 Attention to every detail
The seamless technology in addition to limiting the waste of yarn, allows to create beautiful, resistant and properly finished knitwear details.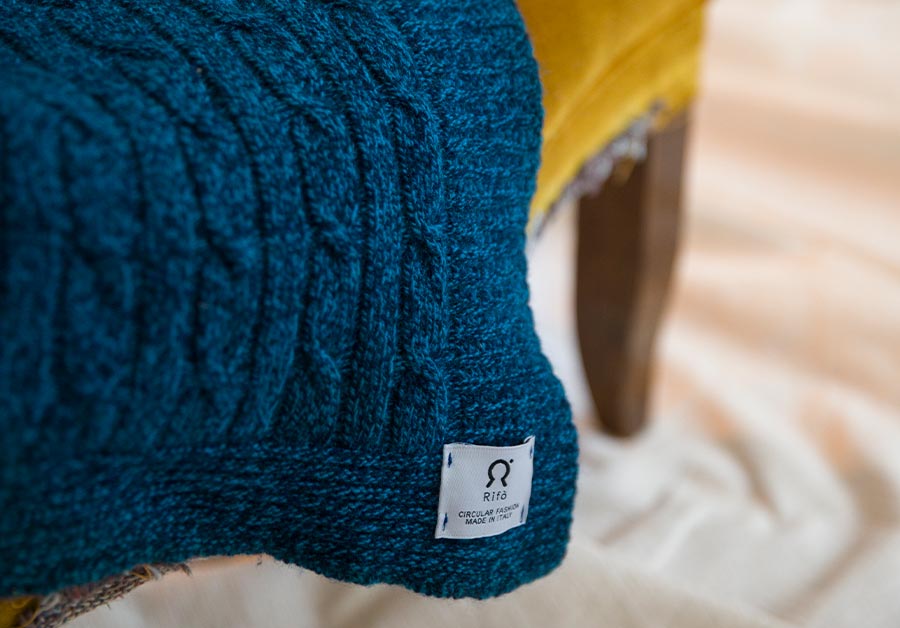 Elide blanket
The Elide blanket is the evolution of the Rifò Jetée blanket, one of the first accessories in cashmere wool designed by Rifò. We have enriched it with knitted braids and edged with a rib stitch to make it soft but at the same time resistant.
Above a sofa or placed on the bed, the Elide recycled cashmere blanket is the perfect accessory for a sustainable home and gives personality to any space.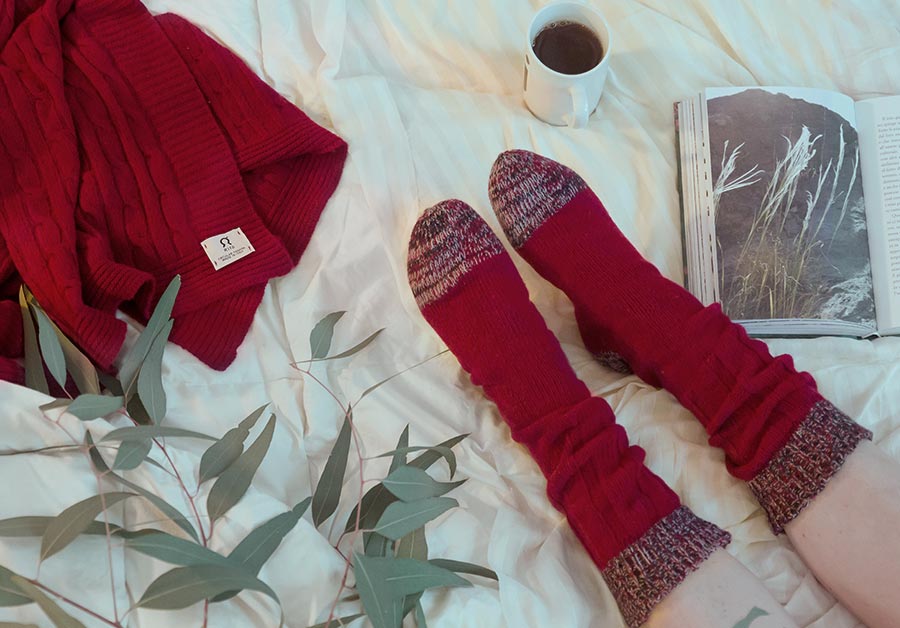 Knitted socks Ettore
Knitted socks are a childhood memory. Who has never found them at the bottom of their grandparents' drawers, perhaps handmade by skilled hands?
We have created our own version: the Ettore recycled cashmere socks. Truly a providential comfort item, which warms you in all those moments at home when your toes start to freeze.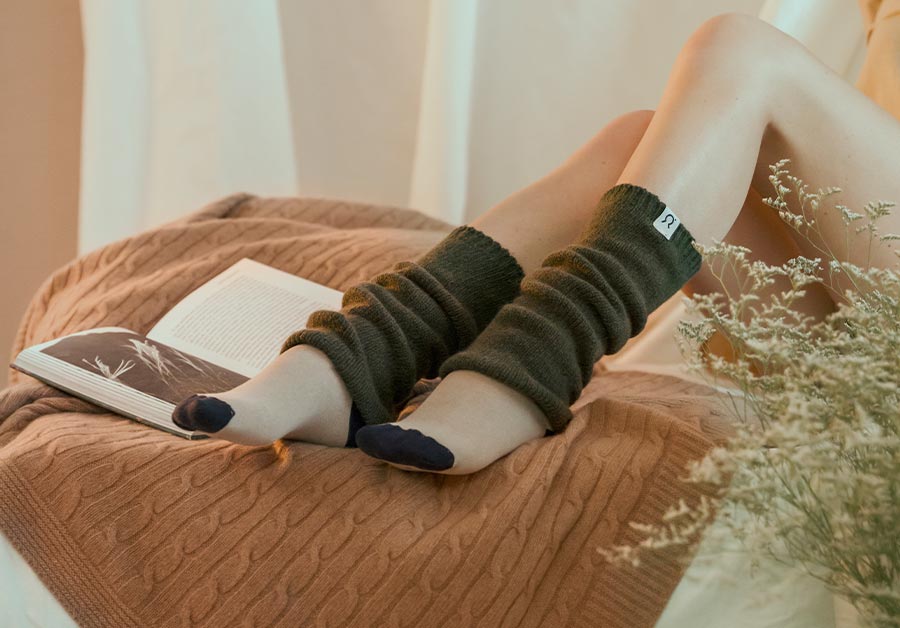 Legwarmers Elena
Elena legwarmers also join the group of small comforts for the home, but also for an alternative look.
Soft and warm, Elena legwarmers are perfect worn with an ankle boot, or for a moment of pure relaxation.
Environmental Impact
Selecting old cashmere sweaters by color it is possible to avoid dyeing the recycled yarn again. This mechanical process therefore allows to save many liters of water as well as dyes and chemicals, preserving the water reserves of the planet. Furthermore, unlike virgin cashmere, recycled cashmere avoids the desertification of the Asian highlands where the goats producing the precious wool are intensively bred.
CERTIFICATIONS: Our recycled cashmere wool is certified GRS (Global Recycling Standard) while our merinos wool is mulesing-free and it is certified RWS (Responsible Wool Standard).