Dedicated to all those little beings of the animal world, as small as they are indispensable for the planet.
Manusa X Rifò
The Bee-Sustainable baby capsule collection is created by the social cooperative Manusa Knit Lab, which is based in Pistoia, a few kilometers from our offices.
Manusa helps people who come from difficult backgrounds, teaching them the craft of artisan knitwear.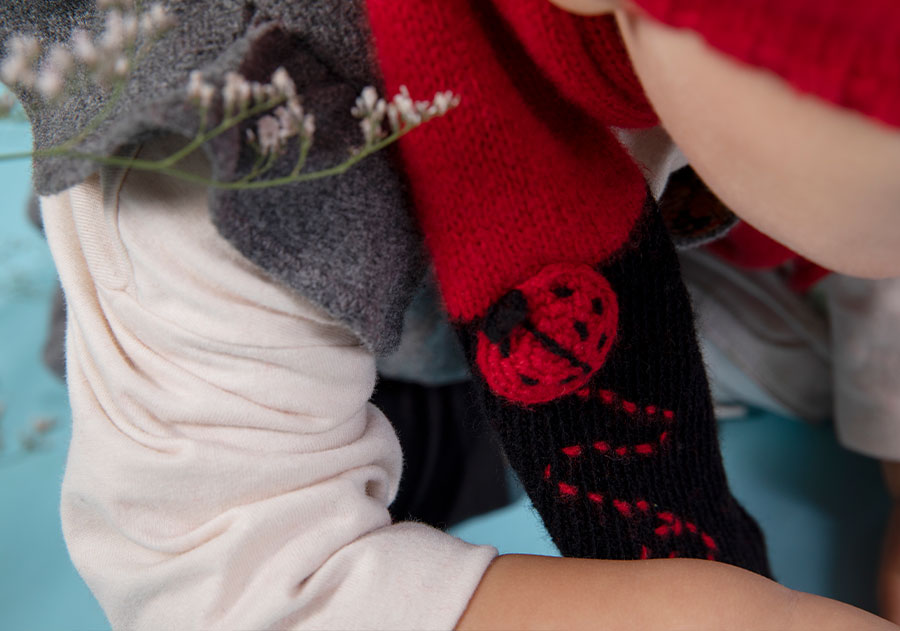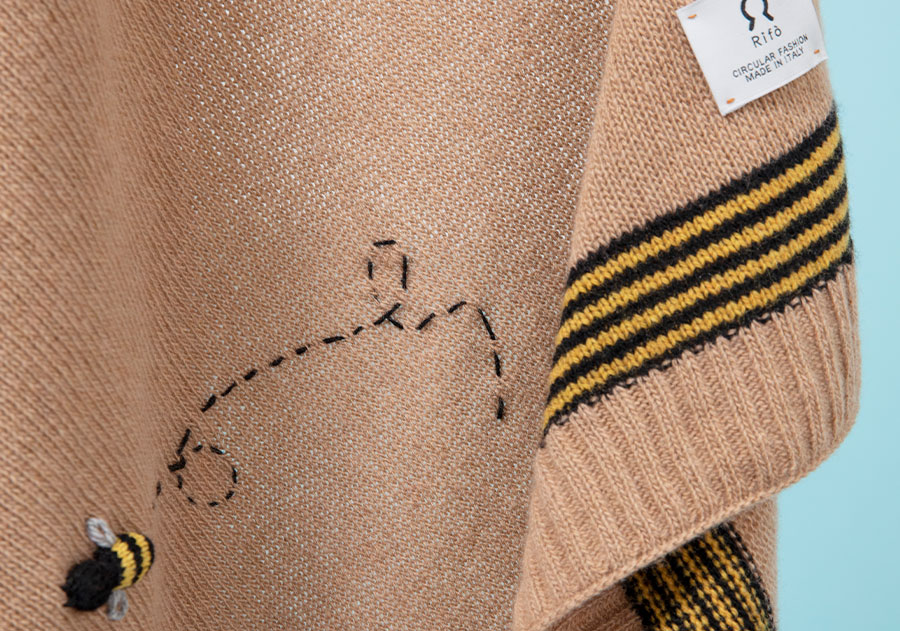 Ladybugs and Bees
The bees, guarantors of biodiversity on the planet and the ladybugs that safeguard gardens and vegetable gardens, are the protagonists of our baby's capsule collection.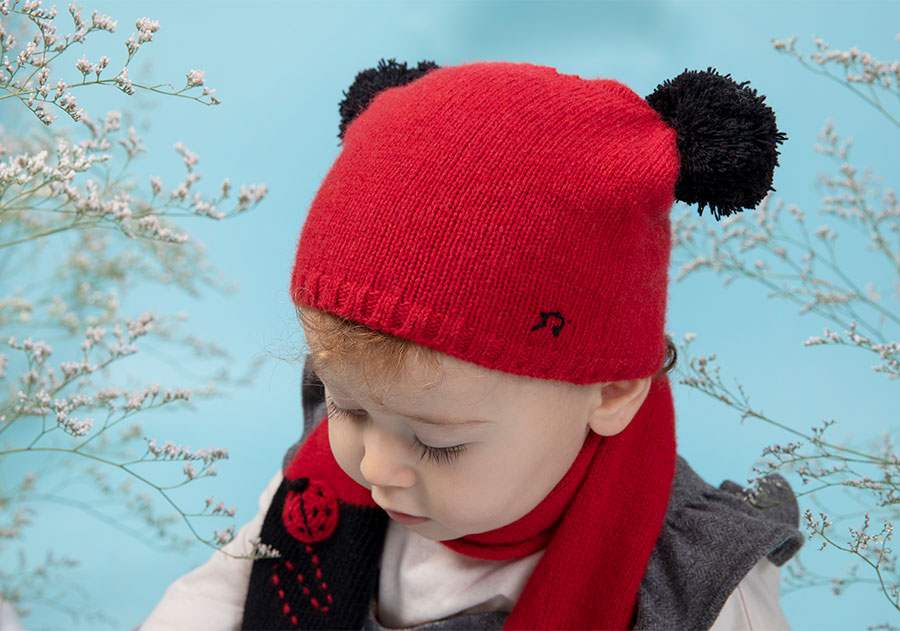 Beanie
The Bee-Sustainable beanies by Rifò are made with a 0 waste technique: folding a knitted rectangle on itself and sewing it on two sides. Two nice pompoms made with the same recycled yarn frame them to create a super cute effect.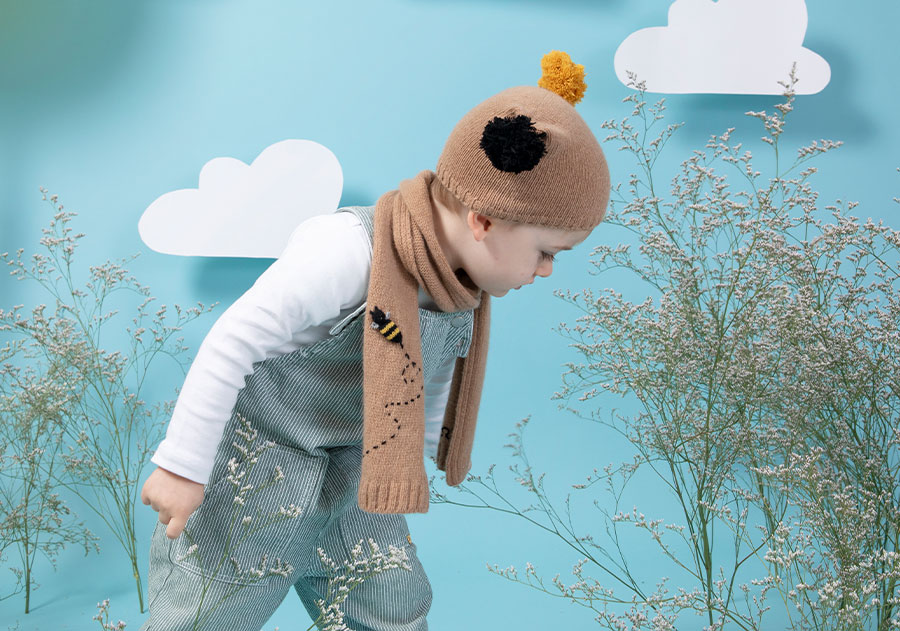 Scarf
Woven by Manusa's knitting machines, Rifò baby's scarves are little handcrafted masterpieces. The bee and ladybug embroidery are handmade by skilled workers, always with our usual recycled yarn.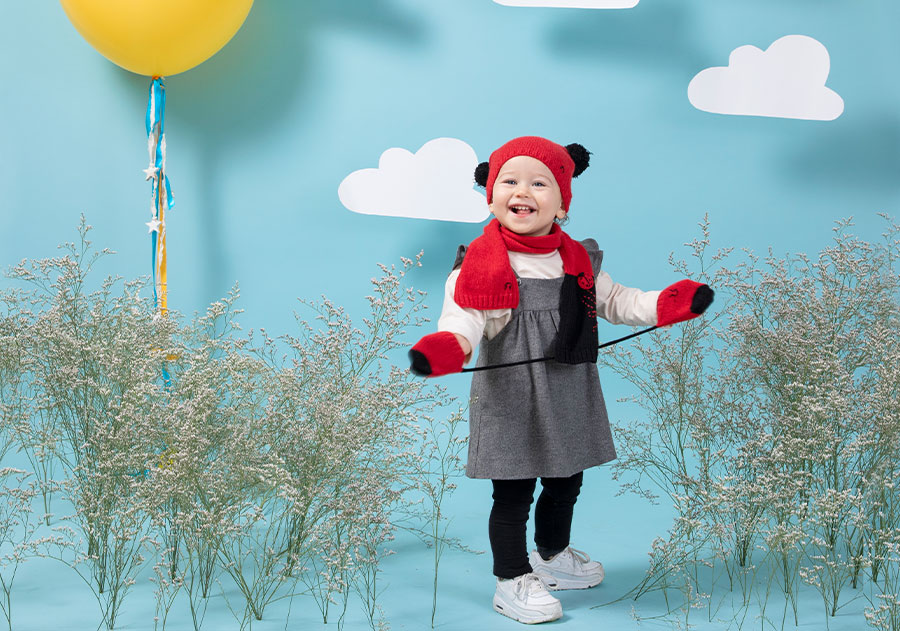 Gloves
An alternative to gloves to warm the hands of babies. The recycled cashmere mittens are tied with a knitted tube so that they can never be lost.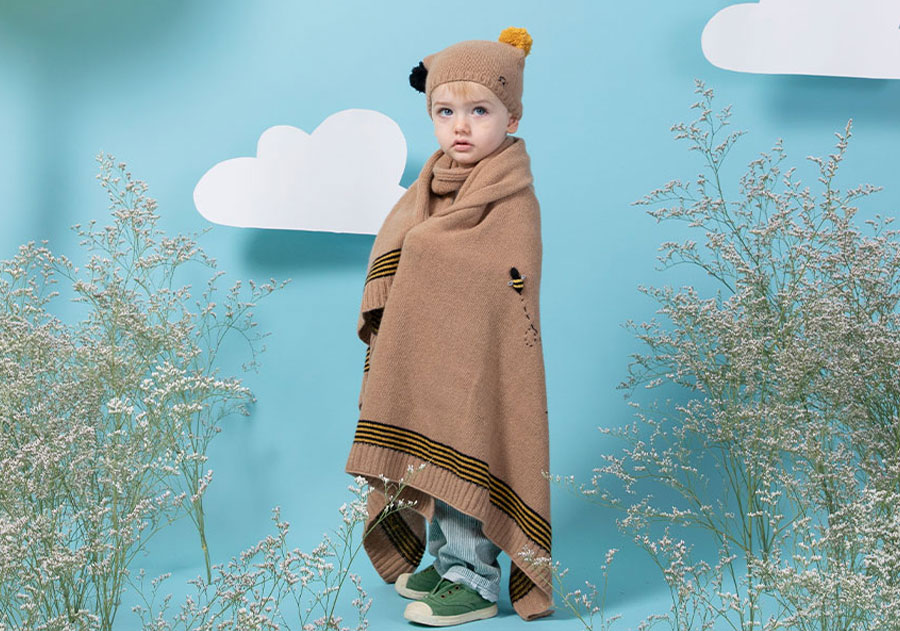 Blanket
The Rifò baby blanket are perfect to lay on a stroller, or to accompany thebaby everywhere. We designed them as a kind of Linus cover, that accessory that remains as a childhood memory.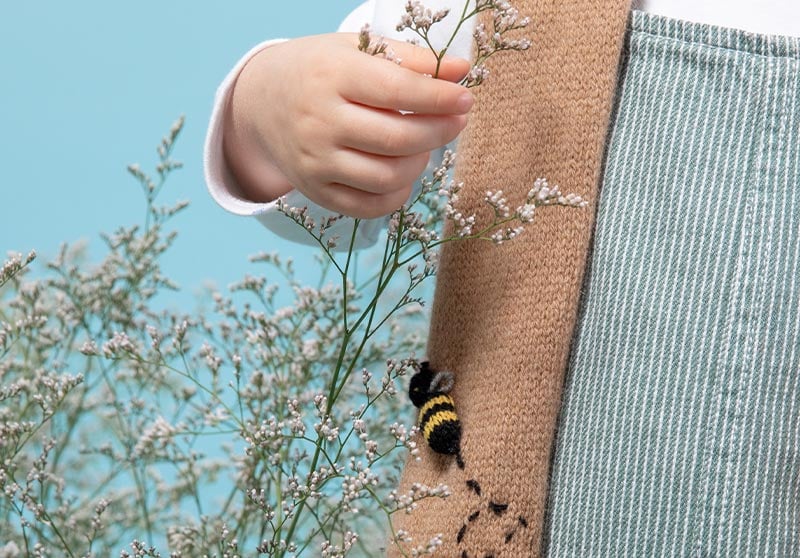 Soft on baby's skin
Recycled cashmere is softer than normal wool on the delicate baby's skin.

Moreover is GRS and Mulesing Free certified, which assures sustainability and the respect of the animals.



Baby Capsule Collection Bee-Sustainable
Their names are dedicated to Italo Calvino's novels, which teach us that to dream, we have to become a child again.
The Cloven Viscount
The Baron in the trees